Ah, yes. You should know by now that my favorite part of getting dressed is piling on the jewelry! If I leave the house without a necklace, I'm either ill or wearing a very busy shirt.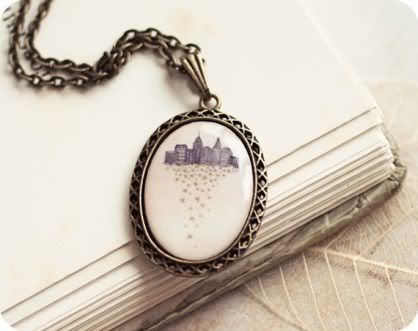 As a self-proclaimed city gal, I'm smitten by this pendant!



This cuff is super cool -- would be a great gift for my sis.



I have a crush on cameo jewelry. This ring is no exception!



I'm reminded of my theatre-geek days thanks to this necklace.



I'm in love with lace, too!

What are some of your favorite Etsy finds? Please share! ♥