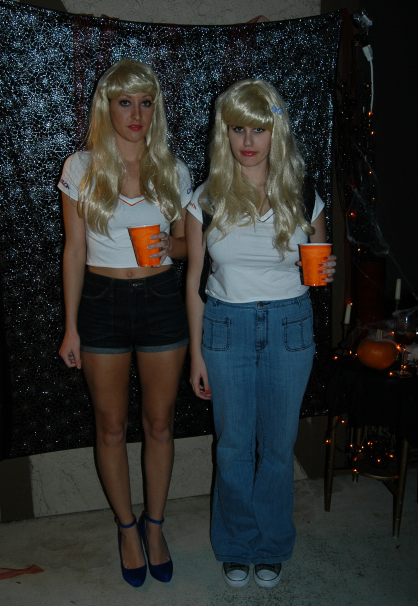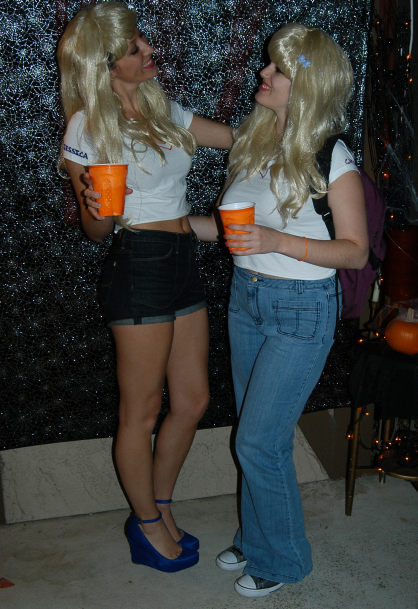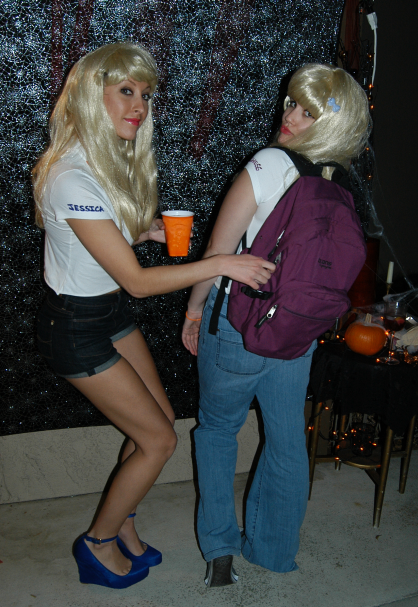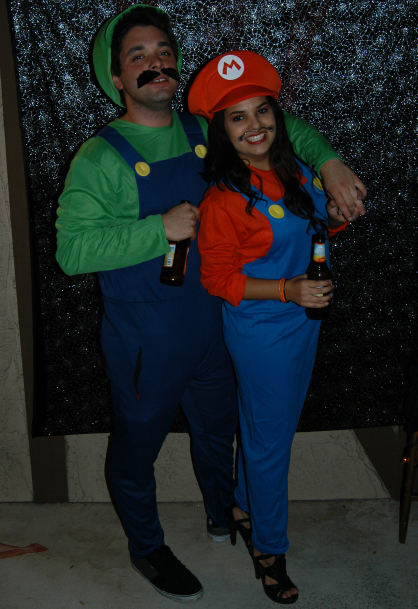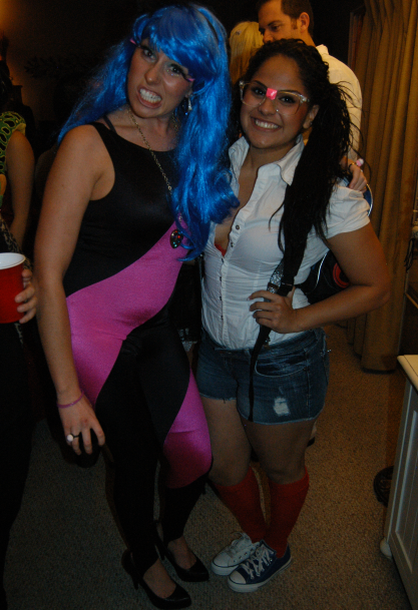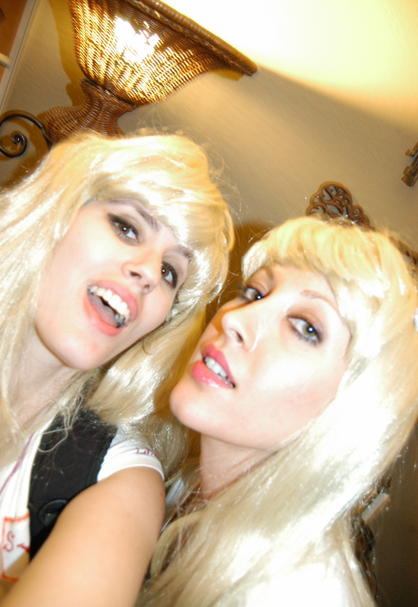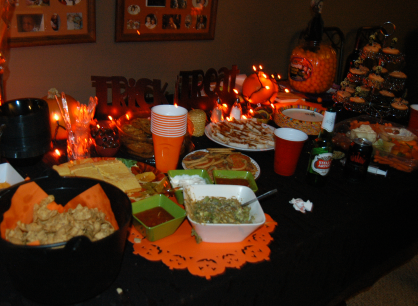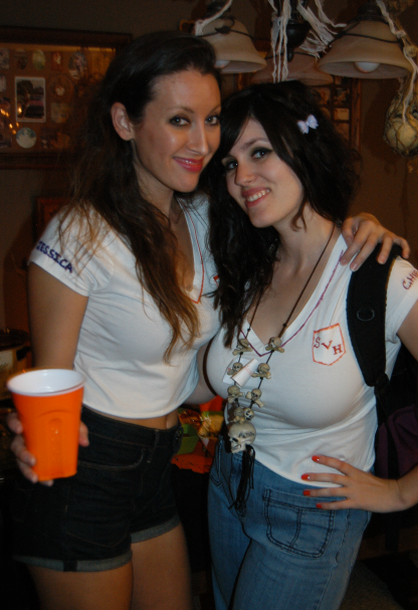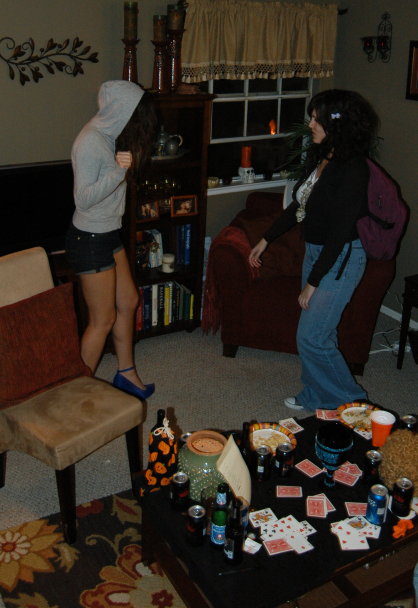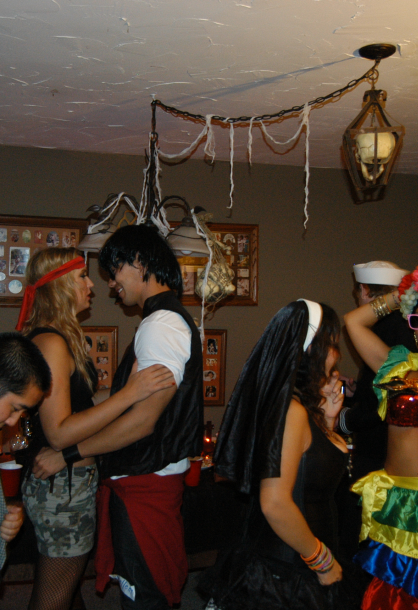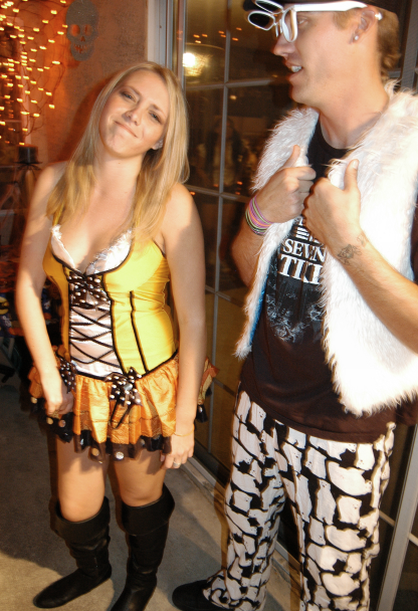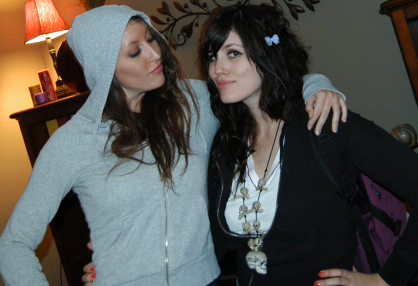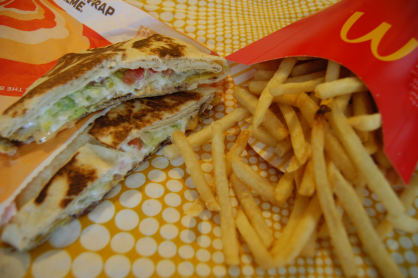 Outfit details:
Tee -
Target
. Jeans -
Forever 21
. Shoes -
Family Dollar
.
Bryn
& I had so much fun dressing up for a party the other night! I absolutely adore Halloween and the festivities that come with it. Not one person knew who we were dressed up as, but it made for a fun game. We loved hearing what people thought we were supposed to be, so I want to hear
your
ideas, too! Please
leave a comment
with what you think. If you already knew what we were planning, then please don't give it away to everyone else! Whoever comments first with the correct answer gets to be my
featured blogger
for November. Yay!
Halfway through the night, our wigs came off, hoodies zipped up and cameras passed around. Good food, new friends and fun times! We were some of the last people to leave.
Happy birthday Rhianna!
Thanks to you & your family for hosting!
By the way, that last photo? My hangover cure! A crunchwrap supreme with beans (instead of meat) + a large fry. 1000 calories + 50 grams of fat. I could literally feel my arteries clogging. But hey, never said this was a health blog!