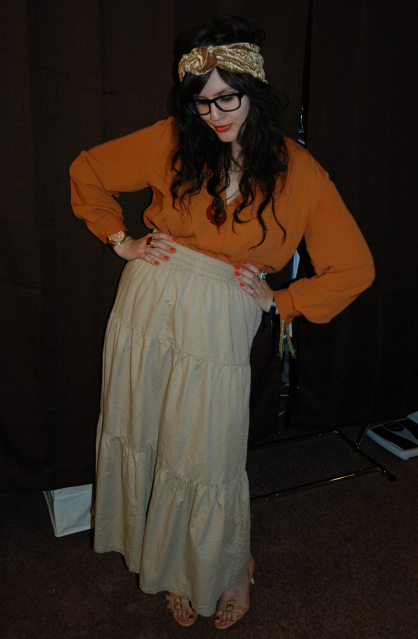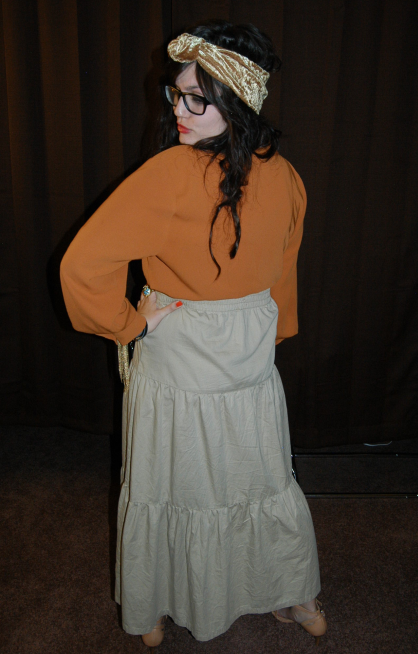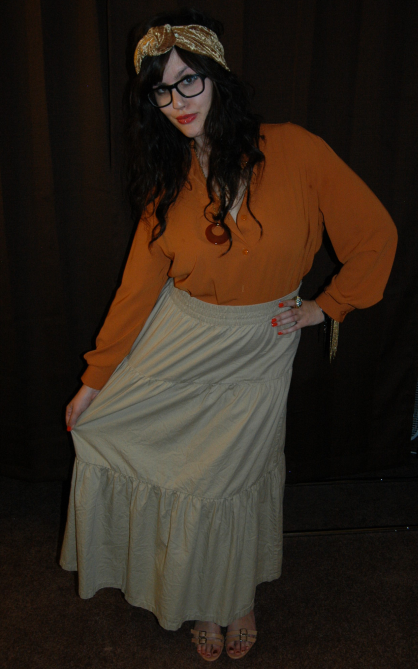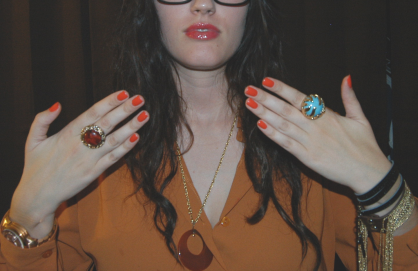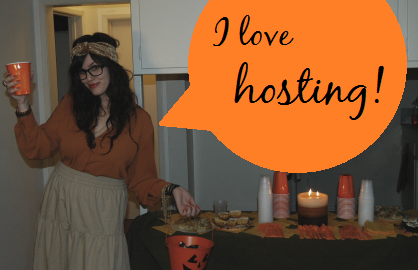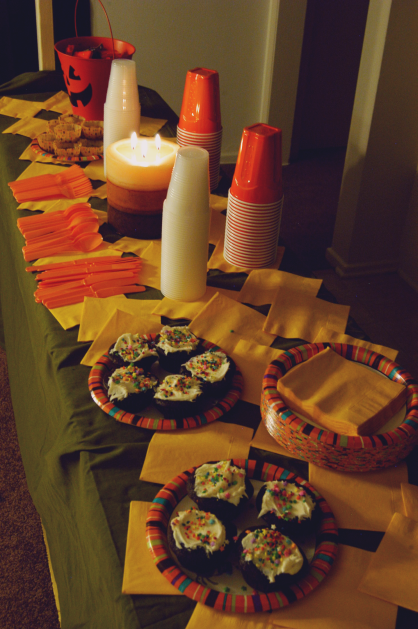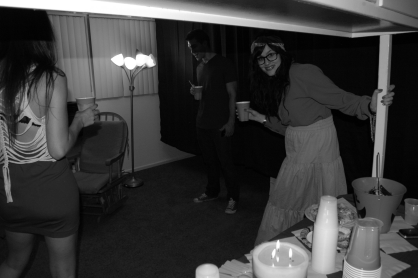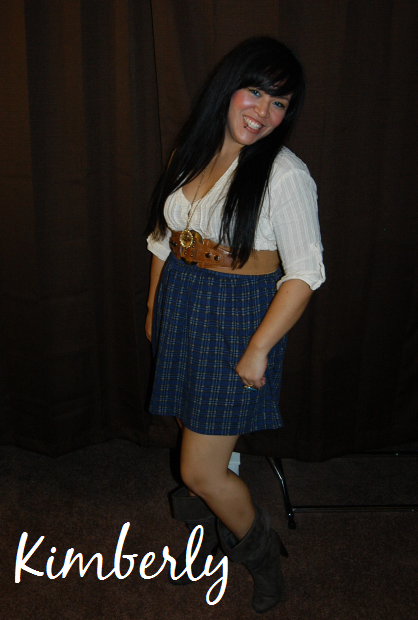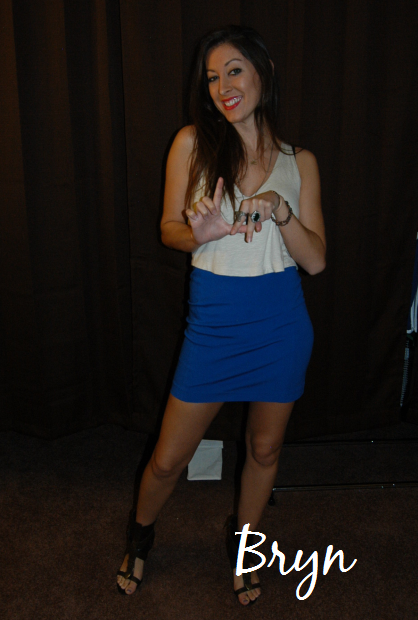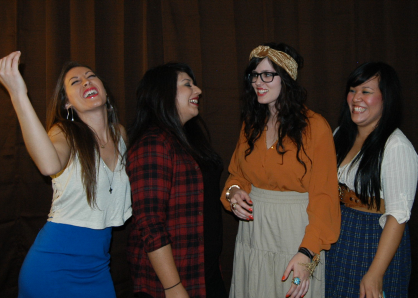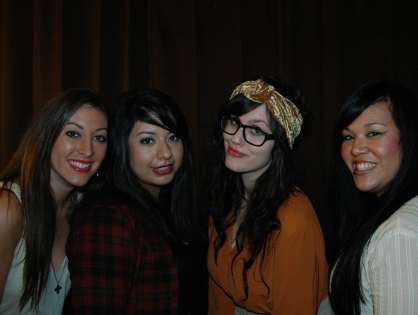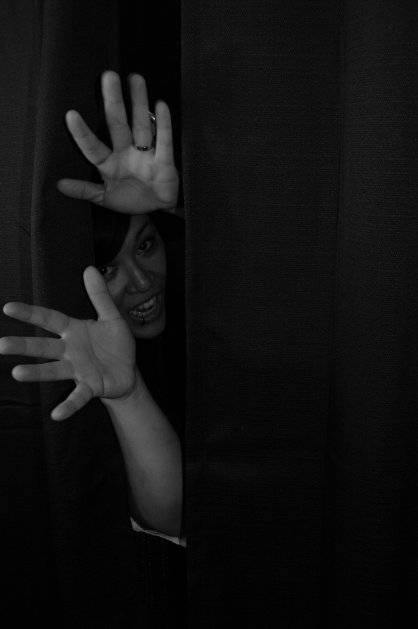 Outfit details:
Turban -
RV
. Shirt -
Tea & Tulips
. Skirt -
Old Navy
. Shoes - AT. Red ring -
Target
. Turquoise ring, gold beaded cuff -
InPink
/ bought with gift card won in a giveaway. Leather wrap bracelet -
Crash & Burn
/ won in a giveaway. Watch -
MK
/ in my shop
here
. Nails - Modern Girl by
OPI
/ painted by Rose at
Nail Garden
.
Normally when a blog post is published this early, it's because I've scheduled it in advance. This time, I'm actually awake. I meant to take a 'little nap' today and it turned into a full-on, seven-hour sleep. I can't complain, though; somehow, a late night spawns inspiration.
But let's rewind a bit. Thursday was my last at Ann Taylor, and it was as bittersweet as expected. I'd been with the company for over three years -- starting during college in
Michigan
, then continuing once I moved here. I'd worked at four stores, and though my co-workers at each one were different, they were also very much the same. The women were consistently caring, thoughtful, passionate, and so much fun! I am honestly going to miss working with all girls -- it's like being at a sleepover. :) They were very sweet with their goodbyes... I was gifted cards, balloons and a yummy Mexican dinner.
I spent the next day preparing for a get-together at my place! I hadn't hosted a party since Christmas, and at this point, I was going through withdrawal.
Krystal
,
Kimberly
,
Bryn
, and
Dina
came over to celebrate my new job, along with my friend Brandon and roommate Cris! My chocolate cupcakes made with applesauce were quite the hit. (Substitute three tablespoons per egg.) I topped them with white frosting and lots of sprinkles! We spent hours playing
Would You Rather
. Almost every question created a debate. It was a lot more intense (and hilarious) than I thought it would be! I'm so grateful for everyone that came over. Love them. ♥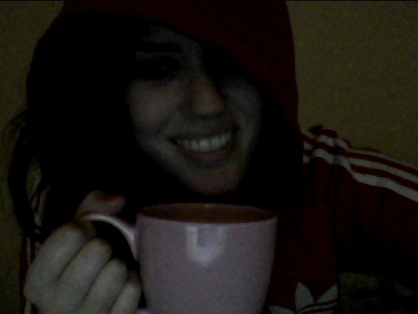 Now it's time to drink some more tea and decide what to do with my day. I'm thinking a walk to Starbucks is in order this morning, then perhaps another bedroom overhaul... How's your weekend going?