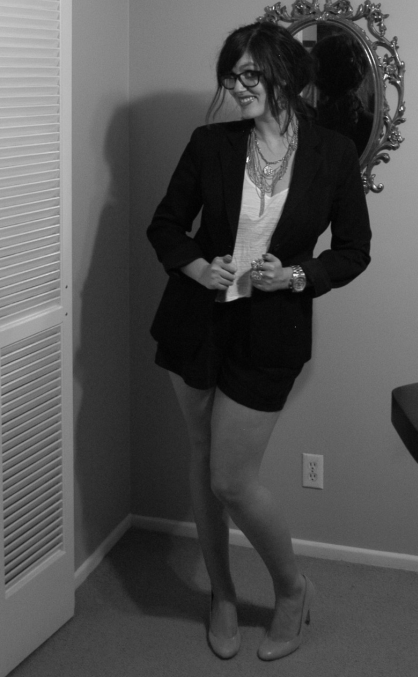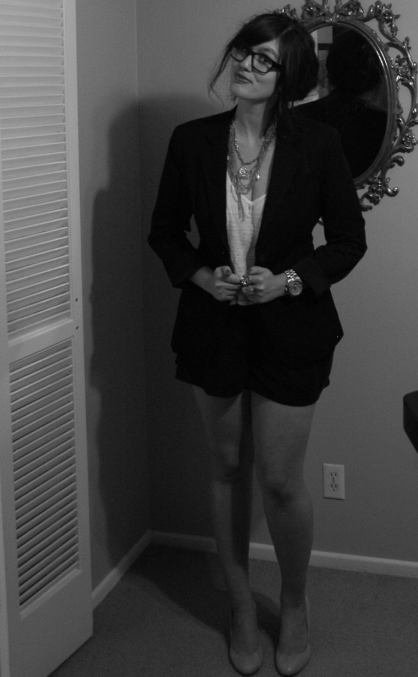 Outfit details:
Shorts, shoes -
AT
. Necklace -
Francesca's Collections
. Tank, blazer -
Bebe
. Watch - Michael Kors / for sale in my shop
here
.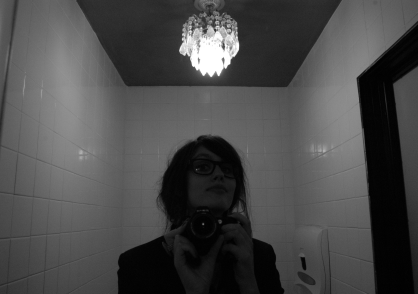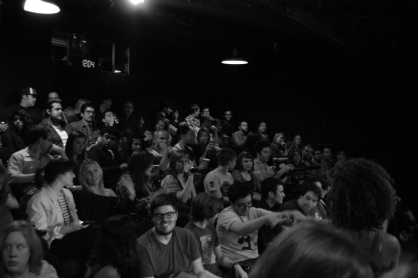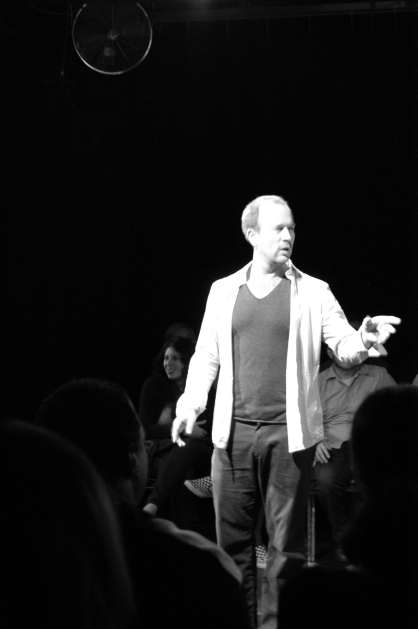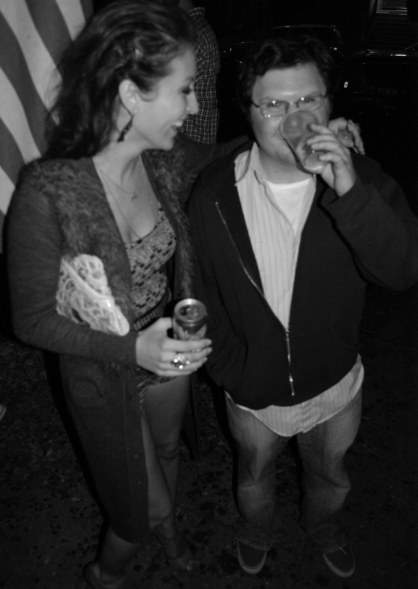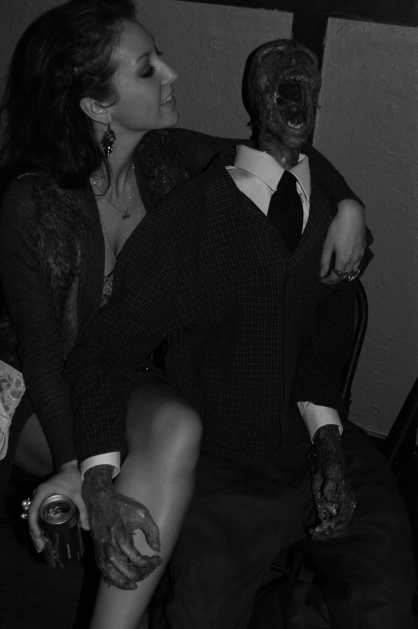 I haven't felt inspired by my wardrobe lately. Perhaps it's because my closet is full of summertime duds and I'm yearning for autumn fabrics, but the weather is still upwards of 80-degrees here. I suppose
I'm stuck in limbo between seasons
, and I'm not sure what to put on.
I was experiencing this dilemma the other night when I finally gave up, grabbed my favorite shorts and blazer, and left before I could change my mind. I wanted to wear something new and different, but nothing was speaking to me -- I had been trying on items for almost an hour. Usually I am not that high-maintenance, but when I am, I know it's time to wear
what I already know looks and feels good
.
That night, I saw a comedy show at
UCB
then hung out at the after-party until wee morning hours. Pictured are
Brendon Small
and my friends
Bryn
and
Michael
. I have nothing to say about that last photo except...
Happy Halloween?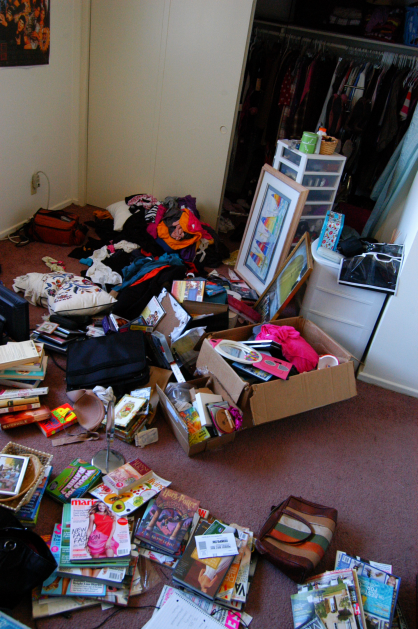 As for today, I'll be working on
this
beautiful mess. I moved everything I own into my bedroom to make space for the living-room-roommate! I actually love re-organizing my stuff (it's fun for me) but I just need to make myself get started. Wish me luck!