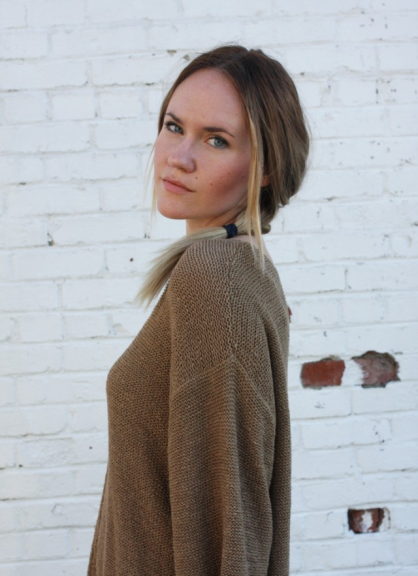 I don't know what's more drool-worthy:
Emma
's adorable outfits, scrumptious recipes, or the gorgeous photographs capturing it all! Meet the sweet-faced host of
Food Coma
, a deliciously fun blog that will warm both your heart
and
your kitchen.

I was born and raised in Springfield, MO. Which is also the home of the
Red Velvet
shop. I love the midwest because we get to experience all four seasons of weather and because my family lives here. :) I lived in Los Angeles for 3 years after college and although I really enjoyed that too, I'm glad to be home in southern Missouri again.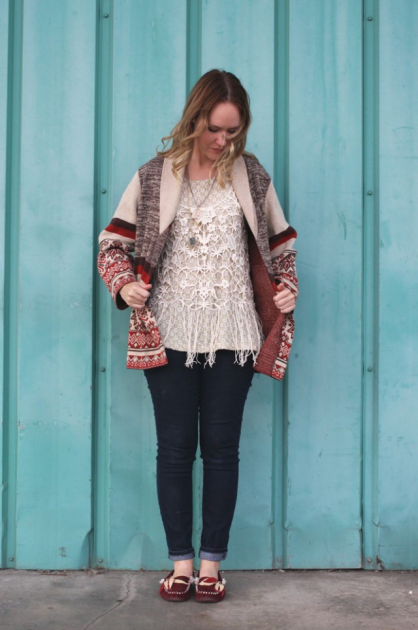 I have a boyfriend. (Are you surprised?! Ha!) His name is Chris and he works at the coffee shop next to our store, that's how we met. He used to be a professional wake-boarder and he likes fly fishing, good coffee and girls who dress really cool.
Just kidding about that last one. That was just me complimenting myself in a not-so-subtle way. My boyfriend really likes modest women, obviously.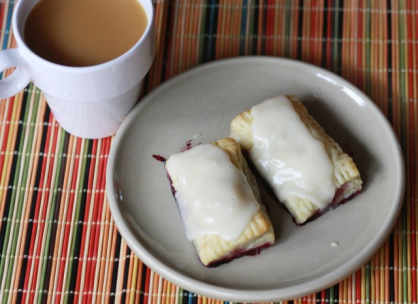 I have been blogging for a little over 2 years now. I haven't changed the format too much, although I like to think I have improved (dear Lord, I hope I've improved at least in my photography a little!). I love cooking/baking so my blog's focus is on
recipes
and food. But I also like to share
book reviews
and what I've been wearing lately. These are all things I absolutely love: preparing food/eating, reading and dresses.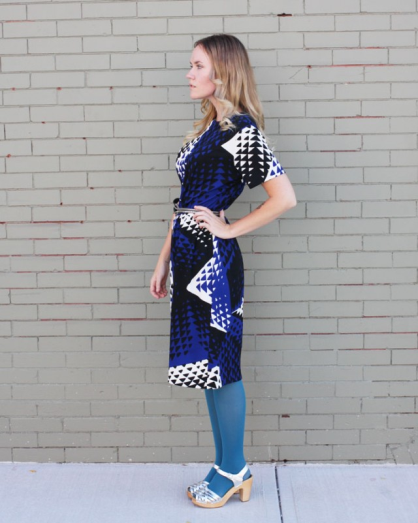 I consider myself a food blog. I do post about other things because I don't feel the need to limit my content, but the main focus of my blog will always be food and recipe sharing. It's my main passion that I want to always blog about.
Being consistent is always a challenge for me, I love my life but it can get really busy and it's hard to stay focused on the things you love and are passionate about.
I have never really had any major goals in mind for my blog, I just do it because I love to. It has lead me to start my own
cupcake catering business
last year, so that's been really exciting.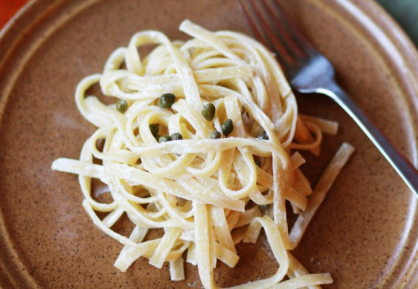 My personal style is pretty laid-back and revolves around trends from the 1970s. I love ethnic prints, ponchos and fringe. I adore vintage high-waisted jeans paired with pretty crop tops. And I'm pretty minimal when it comes to make-up and hair styles.
I take and edit all of my recipe pictures. I have a Canon 40D and I use photoshop. I'm not really super skilled with photography but I'm always trying to get a little better. For my outfit pictures usually my sister takes my photos and I edit them. We trade this little favor by doing it for each other, since we both like to post outfit pictures on our blogs.
I love to read and thrift shop. Those are probably my favorite hobbies, or 'just for fun' activities. Outside of that I am currently (slowly) working my Master's degree, snuggling my pug as much as possible, and hosting a family dinner night once a week.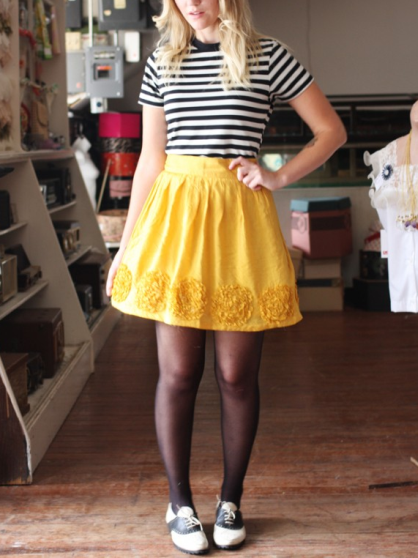 My dream job? I'm doing it. I love working at Red Velvet, it's challenging and a lot of long hours at times but there's nothing else I'd rather be doing. But in addition to my current job I'd love to put out a cook book someday. :)
I am a bit of a workaholic so I don't mind a busy schedule most of the time. Plus I love my job, blog and home life so I like that it keeps me busy. I actually feel pretty lucky to get to spend so much time on the things I'm passionate about. I also work with my best friend and big sister, so I even though we are working I get to spend a lot more time with her than I would if we didn't work together.
But I'm like everyone else, I have stressed out days and hard seasons. That happens. I think the thing that actually does keep me sane is that I have a sense of humor about my life, and I don't take myself too seriously. :)