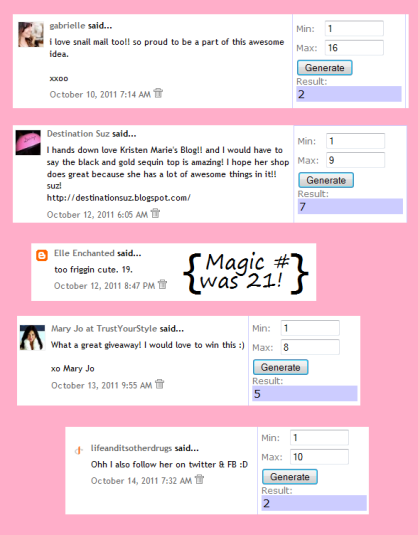 Congratulations!
Gabrielle
won my girly goodie package,
Suz
won a $15 credit to Felina & Dandall,
Elle
won a custom stuffed animal,
Mary Jo
won a large adspace at Pie 'N The Sky, and
Stephanie
won a $15 credit to A Little Bit of This! Please e-mail me and we'll get out your prizes right away. theloudermouth@gmail.com ♥
In addition, the following readers will receive handwritten love notes from me for being the first 10 to comment on my giveaway post:
Fabulous Berry
,
Gabrielle
,
Eve-o-lution
,
Elle
,
Nova
,
Stephanie
,
Reva
,
Collette
,
Adrienne
,
Anika
.
Many thanks to the following blogger babes for the guest posts and giveaways. The week couldn't have been a success without you:
Casee Marie
,
Gabrielle
,
Kirstin Marie
,
Brooke
,
Fabienne
,
Fenn
,
Kristin
,
Shanley
,
Melisa
,
Anika
,
Kimberly
.
Thanks also to those who took the time to visit and comment this week! The event was all about
you
and I do hope you enjoyed it. I wanted to take some time off from talking about me me me and shine the spotlight on others. I wish I could have featured
all
of you, but there will be more opportunities in the future. (Think about it -- this was my third time having a week of guest posts in less than a year.) I hope my blog makes you feel inspired and loved, because that's truly my goal.
I appreciate you!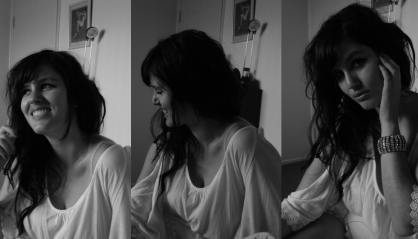 As for moi, well... I am officially happier than I've been in a long time. Everyone says that happiness is a state of mind and you have the power to control your emotions, but isn't it just
easier
to be happy when things are going well? I sure think so! I finally see the pieces of my life coming together... it's all falling into place. I'm incredibly relaxed. I don't want this feeling to end!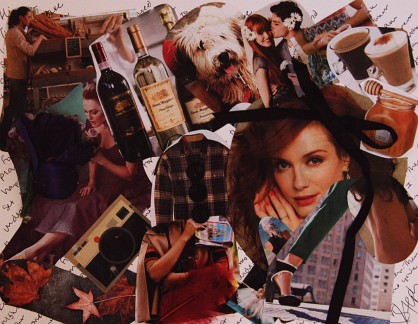 I'm starting to be crafty again, too. Recently, I made this collage for a special man... there's a letter written underneath that he'll never see, and that's okay. Someday he'll find out what it says. Until then...