Hi everyone, it's
Casee Marie
again! As an avid reader of The Loudmouth Lifestyle I'm so excited and honored to be part of the Reader Appreciation Week celebration! I'm always a bit smitten over the cozy feeling of friendliness and familiarity within this readership, and I've come to know many of the other readers through our interactions. Stephanie sets a shining example of what it means to build a community as a blogger, from her interactions with her readers through Twitter to her monthly
inspiration
features on the blog. She also cranks out content like nobody's business and knows how to make a pretty killer
vlog
.
Anyway, for my guest post here I thought it would be fun to share a day in the life of a Loudmouth Lifestyle reader with a few snapshots from the special little things that make my days delightful...

A lazy morning watching my fluffy dog frolic (or, you know, sleep) in the leaves.



Walking through the artificial flowers aisle of the craft store and remembering how I had pretended I was in an enchanted garden when I was little (and promptly recalling the euphoria).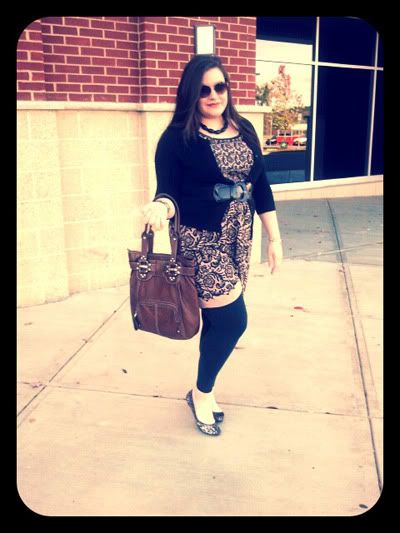 The pure fun of donning your favorite dress for a day of shopping.



Noticing the little details on a favorite handbag as if seeing it again for the first time.



Art, of course.



Watching the sunset flash through the trees as you finally scurry home (and imagining yourself in a scene from a Sofia Coppola film...or is that just me?).



And an evening spent recalling the little things that made you smile throughout the day.
Thanks to Stephanie for inviting me to guest post and thanks to all the Loudmouth Lifestyle readers for being so fabulously you!