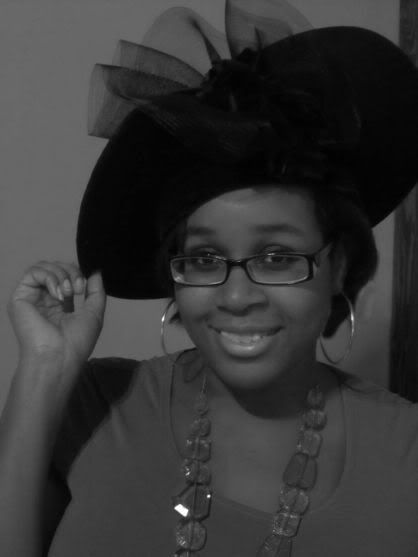 This month, I'm excited to introduce my pal
Shasie
-- not to be confused with one of my favorite rappers,
Shwayze
-- of the blog
Live Life in Style
. This woman exudes southern hospitality and sweetness! I
love
her positive attitude and shining personality, but who wouldn't? Plus, her style (in my opinion) is girlie-with-an-edge, my favorite combination. She's super supportive and even started
a Facebook group
(not a fan page) in order for her readers to get to know each other!
Read on to find out more on this cool chick.
(See more of my monthly interviews
here
!)
On living in Texas...
I moved here for work. I was born in Western PA and grew up in Pittsburgh. I love it here! The weather is great (for the most part) and there is tons to do! Also Houston is really coming into it's own with Fashion, so lots of growth.
On why she began blogging...
I started blogging in February of 2010. I had never thought about blogging before in regards to a passion. I had a couple blogs when I was in High School and College, but it wasn't until my one friend suggested it to me that I thought this would be a good way to capture my looks. She introduced me to Jessica Quirk's
What I Wore
blog on tumblr and I was hooked. My goals when I first started were to just capture my outfits and obtain followers. Now I'm more about content, and would still love for my blog to grow in the following world, but I'm really trying to network more with other bloggers in my area and use my blog to make a name for myself in the Houston Fashion Industry. I always describe my style in 3 letters:
MCT - Modern, Classic, Trendy.
I consider MCT to be my base style, but I'll try or wear anything that I think will look good on me!
On blog photography...
I have a Canon Point & Shoot. It's a Powershot SD14000IS. I bought a tripod a long time ago to take my pictures. This has been such a saving grace! When I first started blogging I had to find numerous places to prop up my camera to take shots, now I don't have to worry about that anymore. I am hoping to upgrade to a bridge camera or a dslr in the VERY near future.
On her blogging journey...
I like being creative. I really like to keep my fans coming back, and don't want to bore them with the same content over and over again. I also love all the wonderful bloggers I've met. I'd have to say my biggest accomplishment (to me) is starting to be recognized when I attend fashion events. My biggest challenge was and still is, just how to continue growing my blog, and expanding my brand. It's definitely a personal style & fashion blog. Like the title of my blog (Live Life in Style), I attend many functions and events, and I always like to show up dressed in style, even if it's just going to work.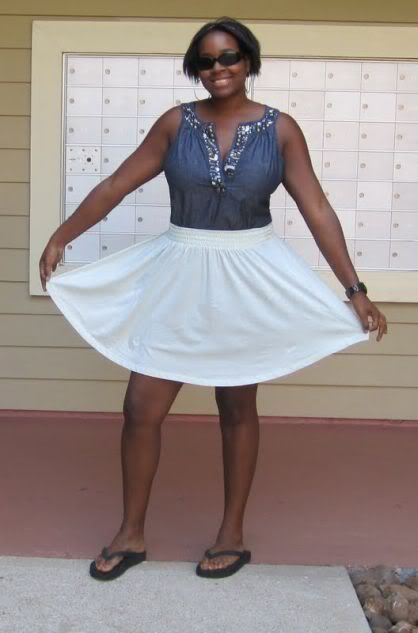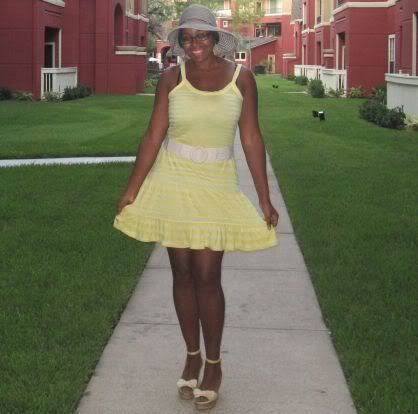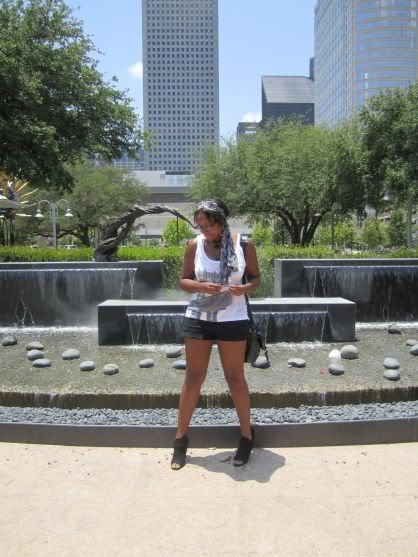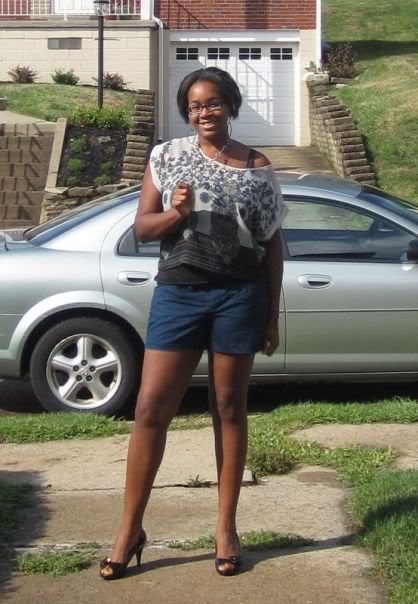 What she does outside of blogging...
I love singing, sewing, writing music, and working out. Outside of blogging I mostly shop, hang out with friends, or attend fashion events. I have no family in the area so I mostly hang out with my co-workers and friends.
On staying sane while keeping a busy schedule...
I've recently learned that I have to start saying NO to some things. I always feel like I'm going to miss out on something spectacular if I say no...but between my full-time job, working out, attending events, blogging (which is like a part-time job), traveling, I just have to start saying no.
On her dream career...
My dream career would ultimately be something in fashion.
I'd love to be a triple threat: stylist, magazine editor & designer
...but that's a huge jump from engineering, and would take awhile to achieve, but you never know!