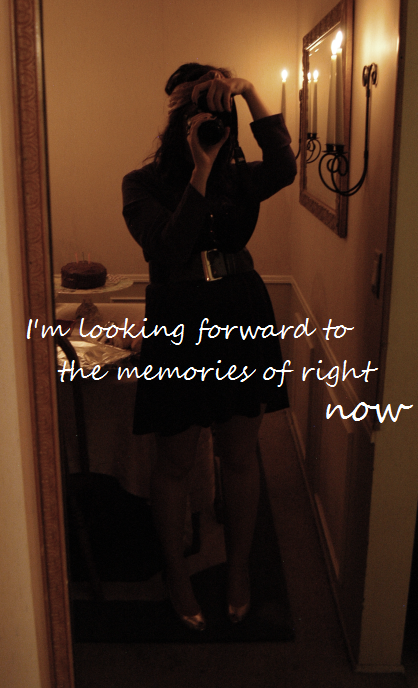 I planned to write about pretty shallow subjects when I first began this blog, but since then
my goals
have changed and I've gone deeper. My topics were music, movies, food and fashion, but now -- I want to positively influence women to live loudly. I have an idea in my head of what that means and I hope to exude that personality every day.
But what, exactly, does 'loud' mean?
It's not about voice volume (though if you've met me in person, you'll know that's also one of my traits).
Living loudly means taking charge of your life, focusing on the positive, filling every day with things you're passionate about and cherishing every moment.
It means giving
110%
in everything you do whether it be work, relationships or projects. It means living in the present -- not dwelling on the past or worrying about the future. It's the way I strive to live... and it's not easy!
As of a month ago, my schedule has been the following... I work 7:15am-6:15pm five days per week with an hour break for lunch during which I'm responding to e-mails and tweets. From 6:30-9:30 I'm writing, editing photos, commenting, and performing various other blogging duties. I try to get to bed by 10, but if I have plans to go out it'll be around midnight.
It's a lifestyle that I chose and I love it
, but it's also exhausting.
Sometimes I feel like giving up, especially when I feel like I'm not seeing satisfying results from my efforts. I'm not at the top of the world's list of blogs or my company's list of employees. But as long as I'm improving at my skills and enjoying what I'm doing along the way,
I know it's not a waste of time!
It's something I need to remind myself of so that I keep going.
I also have a hard time slowing down and focusing on today rather than tomorrow... or next year. I'm a huge planner and my
Moleskine
is my best friend. I've mentioned
before
that I'm big on deadlines. This is something I'm still working on. Sometimes
I purposely don't bring my camera places
so that I'm focusing on what's going around me instead of making
memories
that I can look at later.
So what's the point of this persistent, hardworking, passionate, independent,
loud
lifestyle? It's all about fulfillment.
I never want anyone to feel like they missed out on an opportunity.
What, then, are you missing out on? What can you do to change it? It's
your
life.