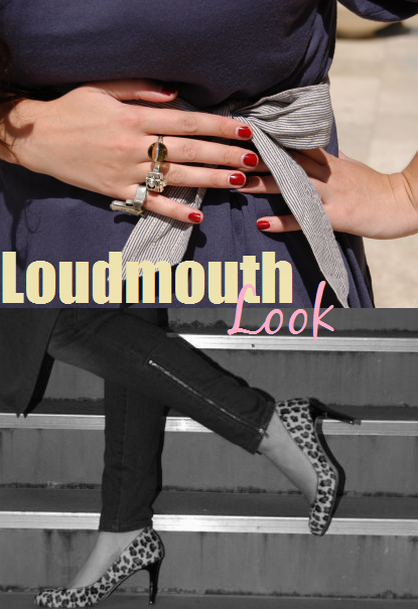 Outfit details: Top - Swapped from Liesel. Jacket - Ann Taylor. Skirt - Tea & Tulips. Tights - We Love Colors. Shoes, red ring - Target. Green ring - Crimson & Clover / gift from The Citizen Rosebud.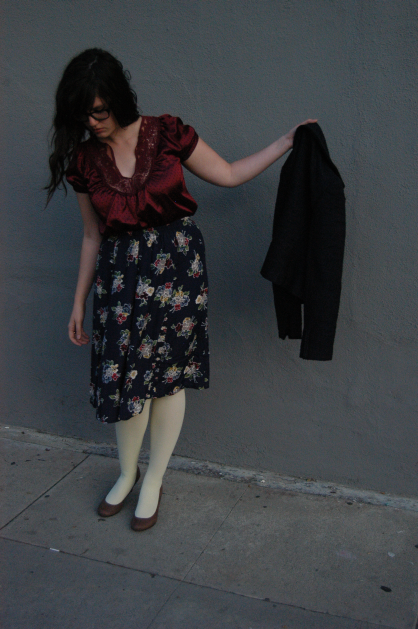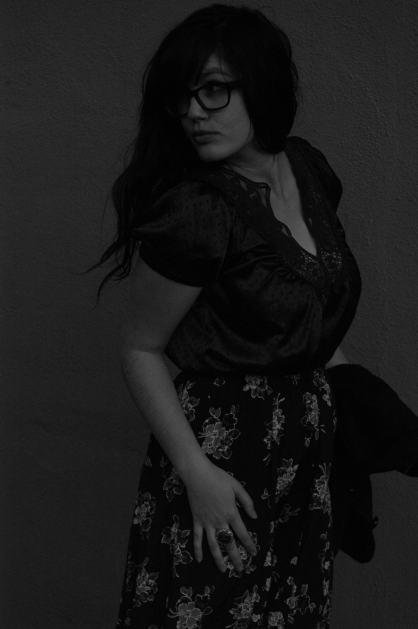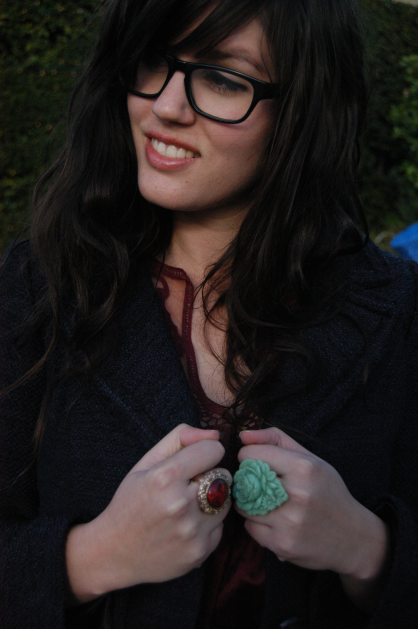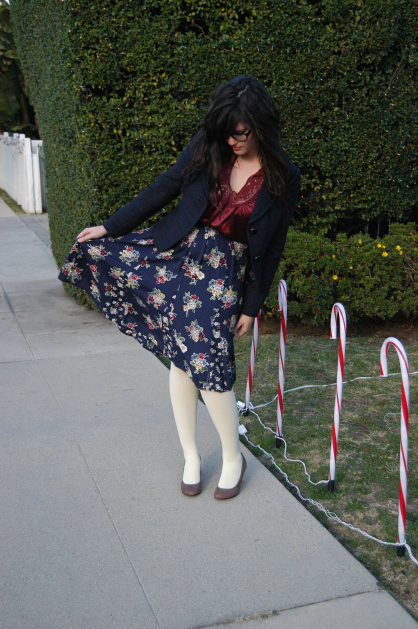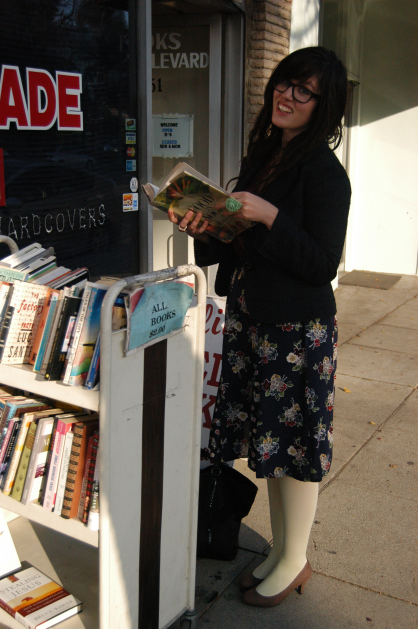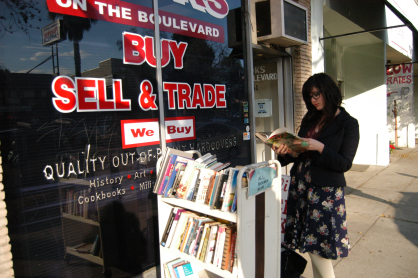 Wow... has it really been almost 2 weeks since my last outfit post? Life has been moving fast, or maybe I make it that way. When you're at work 11 hours a day and aim for a healthy 8 hours of sleep, that leaves 5 hours to shower, eat, see a friend, work on the blog and maybe call your mom. Forget about working out, cleaning house or cooking 'real' food because that doesn't fit on the to-do list. On top of all this, I added the responsibility of finding Mr. Right or Prince Charming or at least someone who is responsible, ambitious, fun-loving, smart, gentle, reliable, funny, sweet, optimistic, confident, honest, taller than me and willing to cooperate with my schedule. As soon as I feel like I'm falling for someone they stop calling, and it's become such a hilariously predictable pattern with multiple people that I start wondering if it's me, and if I should change something, and I start questioning my looks or my personality or my body, and then I remember that when I was 30 pounds lighter, and that was 4 years ago, I was in this exact same position.

Math lesson over.

I guess what I'm trying to get at is that I'm extremely goal-oriented in every aspect of my life, and I always want something better, something more. And as I'm reaching for it, I lose focus of what's in front of me, and I trip over my own feet and fall behind. I tend to forget that slow and steady wins the race, and maybe if I continue to think that everything is easy, it will get easier, and someday I'll get to where I want to be and I'll have want I want, but for now I have all I need and that's okay. In fact, it's more than okay. It's beautiful...