Since moving to LA in 2009, I haven't been able to spend a Christmas at home. My parents have collected quite a variety of decorations -- boxes and boxes of candles and bulbs and nativity sets. As for my own apartment, I've never had the money, time or motivation to go all-out. Nevertheless, I have a few little moments of celebration set up.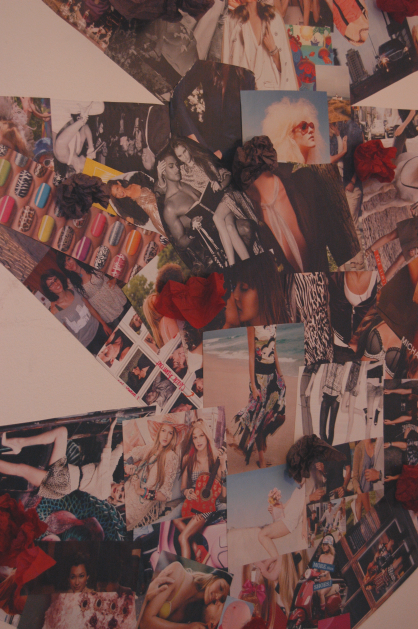 On my wall is a tree-shaped collage made of photos & magazine clippings! I used tissue paper for ornaments. It was so relaxing, fun and easy to make. Plus, it came from items I already had! You'll see a full-length version when I post part two of my bedroom tour.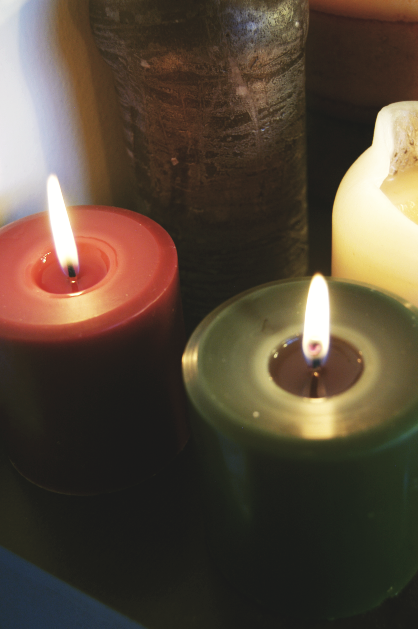 I've become obsessed with candles over the past few months, so I had to run out and get a couple of special ones for the holidays. These are apple and pine scented... mmm! My room always smells good.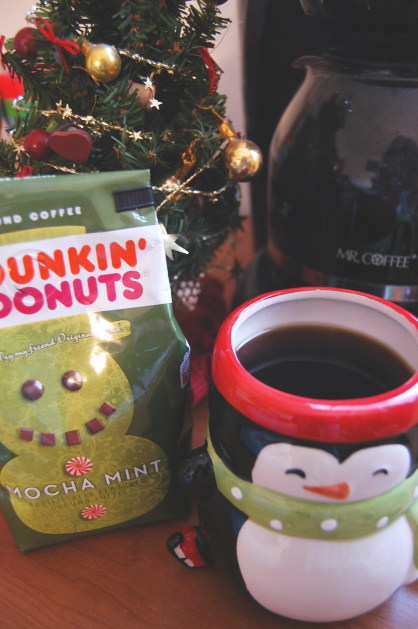 And of course, I couldn't forget to include a special coffee flavor! I love associating my drinks with the seasons... so fun. This month I'm all about chocolate and mint together. It always tastes better in a cute mug, too -- don't you think? This one's from Target, my favorite store.