I've been blogging for a little over a year now. During this time, I've taken e-courses, raided
IFB
's articles, and perused countless blog posts -- all full of blogging tips and tricks, rules and guidelines. After all of this, the only rule I consistently live by is
be yourself
. In my opinion, everything else can be thrown out the window! Wanna know why? Read on for my take on five common rules.
1) Keep a consistent posting schedule.
I personally
love
organizing, planning and preparing in every area of my life. This includes blogging! However, I
do
have a life outside of it, and so do you. Never feel like you have to post every day, or even every other day, simply because it's what you
think
you should do! If you don't have the time or motivation, don't force yourself. It's better to post less and have more time to create a quality post! If you need to take a few days or a week off, go for it. Your readers will understand.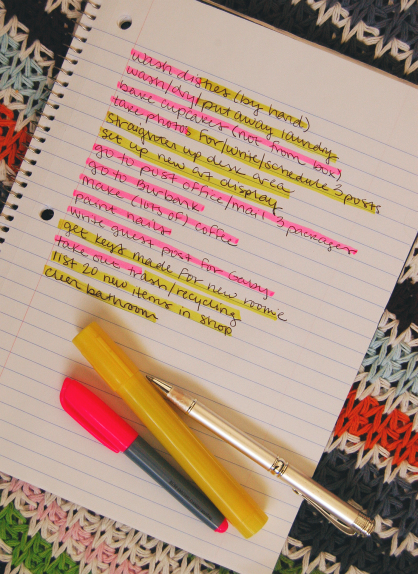 2) Only post perfect pictures.
If I followed this rule, half my blog wouldn't exist! I wish I had a photographer boyfriend, but I don't. I also don't have a tripod or a remote right now, so taking my
own
outfit pictures is hard, too! I post quality photos most of the time, but if an entire photoshoot has bad lighting, I won't scrap it. Again, I believe that readers are more understanding than we think! (I personally
love
when bloggers post crappy pictures from their phone, webcam or disposable camera -- it reminds me that they're real people, too!)
3) Choose 2-3 things to blog about, and stop there.
I'm a constantly evolving young adult, and my blog changes along with me. Currently, my main focuses are
personal style
and
local restaurants
. I also post about
home decor
and
daily life
. Once in awhile, I'll share a
recipe
or
music
with you. I even wrote about
cars
yesterday! As you can see, I have a lot of interests. While I don't want to bore or confuse my readers, I also want to continue
being myself
, and that means sharing the things I adore. It's possible to have a balance!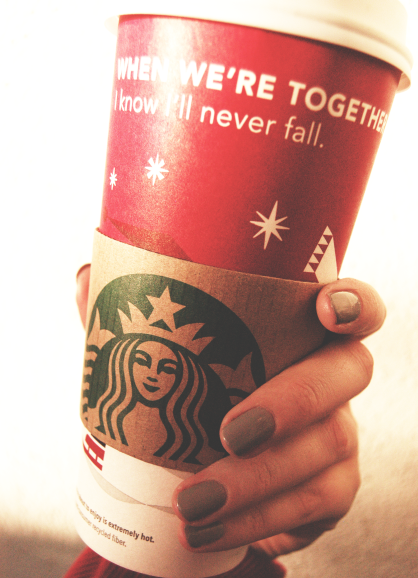 4) Have a super exciting layout to pull the reader in.
Pretty layouts are eye candy to me, but you can have something simple and still be successful. (Ever heard of
Fashion Toast
?) Again, whatever you do, be yourself! Want a hot pink banner covered in unicorns? Sure. Want a plain black-and-white title? No problem. It's completely up to you! As long as the personality of your layout matches the personality of your content, you're golden. (I'll be giving mine a makeover soon!)
5) Don't get personal on your blog.
Again, my blog wouldn't exist if I followed this rule. In fact, my
personal posts
are my most popular! I touch on tough stuff like love and life, and readers embrace it. We're
all
going through the same things, so why not talk about them? It's comforting for readers to know that they're not alone. I'm not saying that you
have
to talk about your personal life, but certainly don't be
afraid
to. In my experience, it's fostered a healthy community. :)