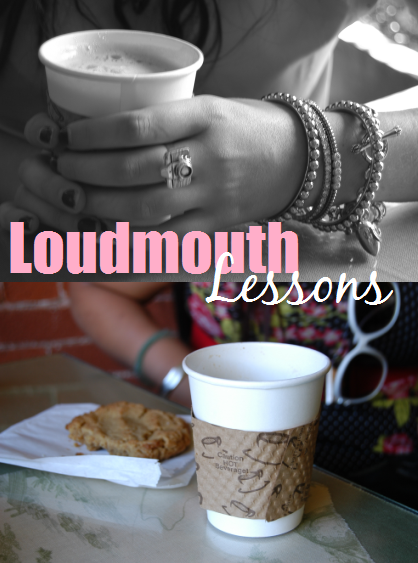 It took me awhile to hone in on
my true purpose
for blogging. I simply called it
The Loudmouth
at the beginning, but I felt like something was missing. My blog has evolved, along with myself and my life, and is now representative of
a specific lifestyle
. What is a 'loudmouth'? She is a woman who focuses on the positive, cherishes every moment, and gives 110% in everything she does. It's about personal fulfillment, and at the root of it all is
living for and loving yourself
.
As we grew into adults, we were taught to be kind to others. Our parents and teachers told us to share, to be nice and polite and forgiving to those around us. This is important, yes, but did anyone ever tell you to treat yourself with the same respect?
I can be very hard on myself, especially when it comes to
personal goals
. When I'm not progressing at the rate I feel I should be, I get upset and frustrated with myself. I then force myself to stay that way, somehow believing that I'm not allowed to be happy and hopeful anymore, telling myself that I don't deserve it.
But who really 'deserves' anything? What does that word even mean? It doesn't matter. What matters is this:
Allowing yourself to be unhappy is a waste of time.
Each of us gets one life, so why waste it? Have your moment, and then move on. Don't dwell on your mistakes or shortcomings. Your feelings are contagious! Do you want to spread positive or negative energy? It's up to you. Do you want this world to be a better place? It starts here.
Treat yourself the way you'd want to be treated, then treat others that same way. It's not always easy, but it's worth it! The result is magic. If your life does not feel fuller & brighter & better after completing this process, let me know. (This means I won't be hearing from you...)