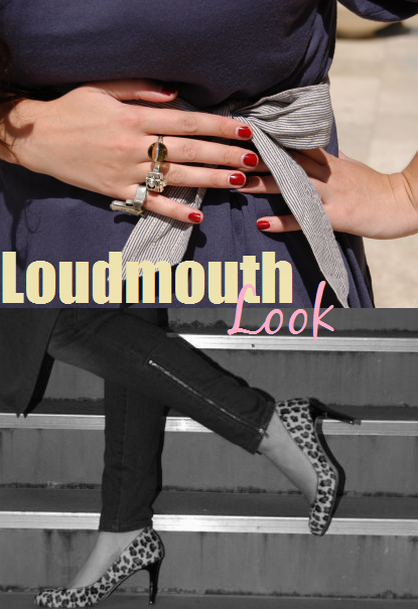 Outfit details: Cardigan - AT. Dress - Modcloth. Booties - Target.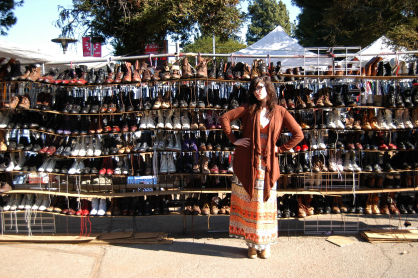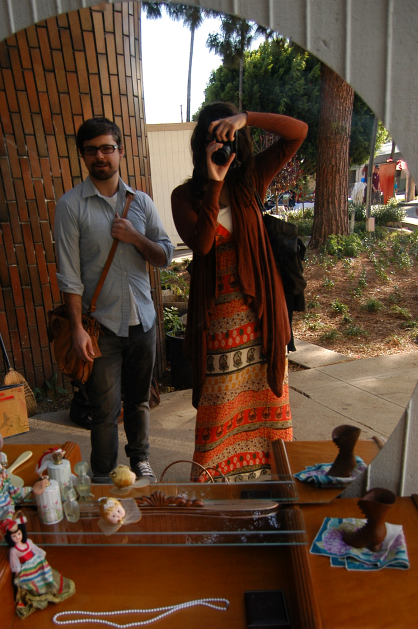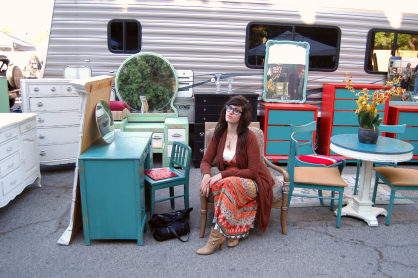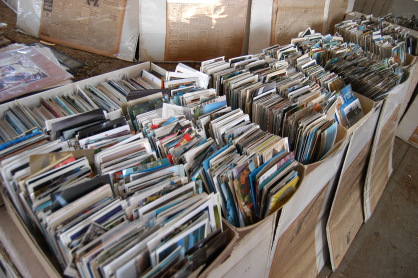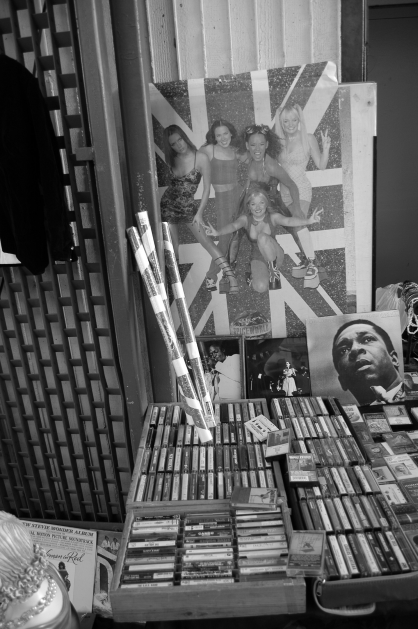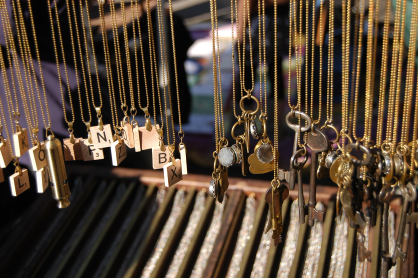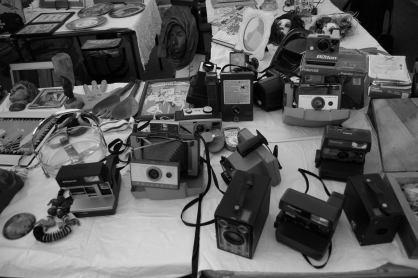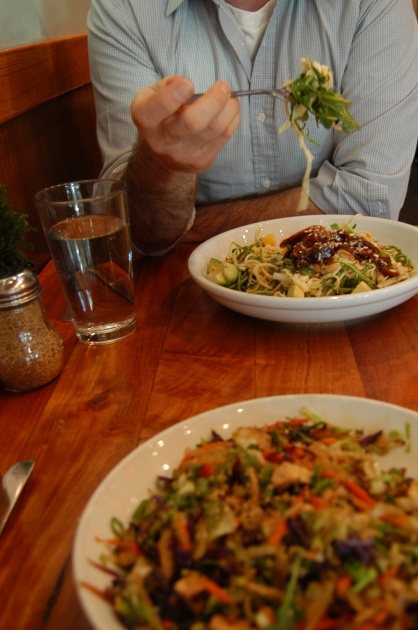 Are my fellow bloggers also rewinding back to before Christmas in their posts?
Can I get an amen?
I don't want to feel like a slacker. In addition, I'm pretty embarrassed that I call myself a vintage-y thrifting
freak
but I'd never been to a flea market before this.
I'll stop the self-deprecating comments and give you the details of this day: Starbucks,
Melrose Trading Post
, Starbucks,
Real Food Daily
.
So, that wasn't detailed at all. But don't pictures speak louder than words? Or am I mixing up phrases here? You know what I mean.