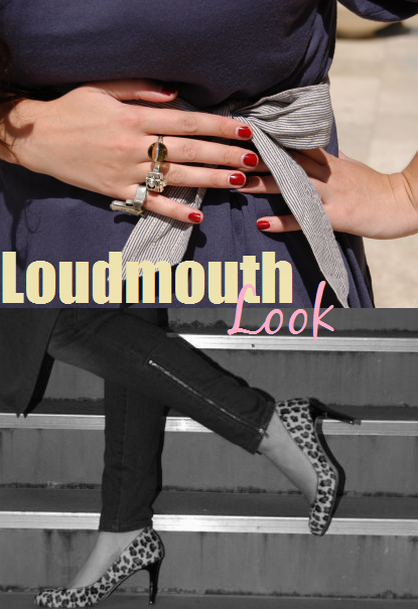 Outfit details: Hat - Love Melrose. Faux leather jacket - Ann Taylor. Scarf, boots - Windsor. Plaid shirt - Salvation Army. Watch - Michael Kors. Jeans - Forever 21. Earrings - The Secret Closet.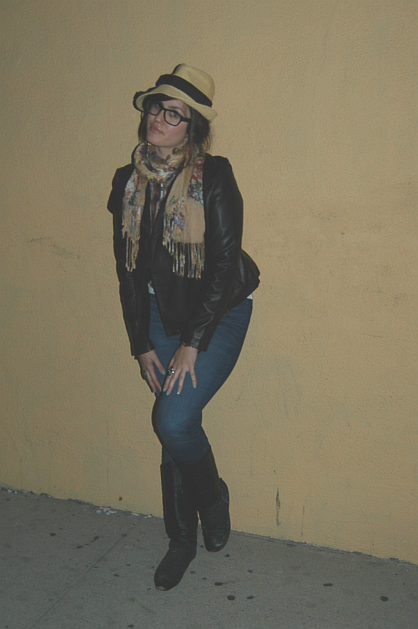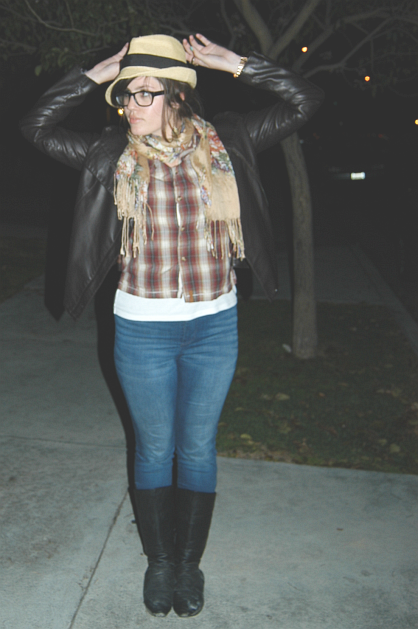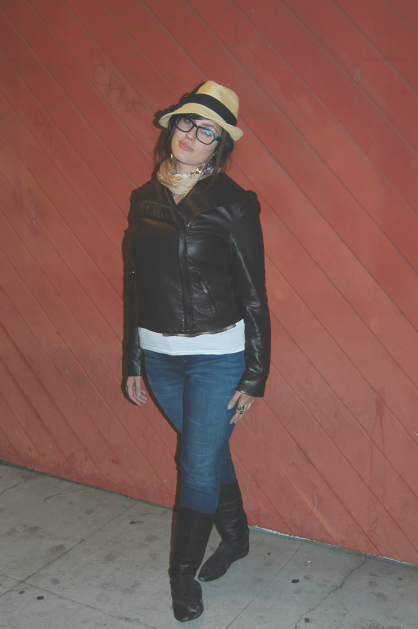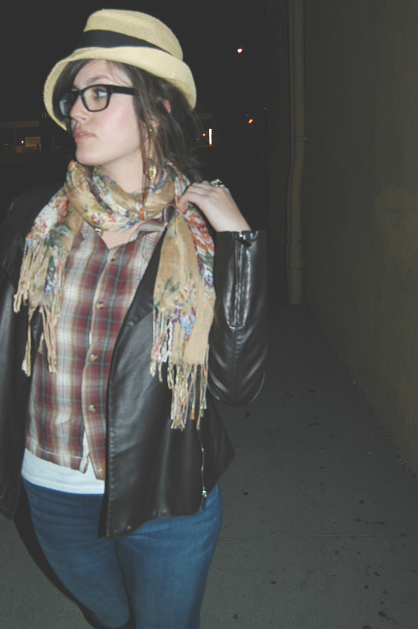 And I ain't talkin' about pulling bunnies out of 'em. I'm talking about that Friday night when you just got done working for 12 hours and your hair looks like a greasy tornado tore through it. I've performed this trick
before
and I'm sure I'll do it many times over. Ladies, get yourself a fedora and watch the magic happen!
For my next act, I'm going to...
disappear
. If you're my Facebook friend, you'll notice that my profile no longer exists (don't worry, the
page
for this blog is still there). Why? Well, the gist is this: I've been heartbroken more than once in the past six months. I am hurting, and removing myself from that world is a step in my healing process. We all deal with things in different ways, but for me -- for right now -- Facebook is nothing but a negative force that I need to avoid.
I never thought I'd want to be alone, but I do. I'm ready.