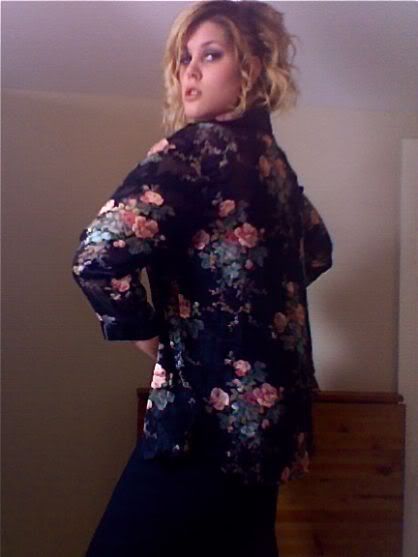 My sister sent me these photos of a recent outfit, and I couldn't help but share! She has been a huge fashion inspiration for me over the years. Growing up, she was never shy to experiment with funky pieces, even when she was going through her 'goth' phase as a young teen. ;) Now, she describes her style as the following:
business casual mixed with Stevie Nicks in the early 70s in her witchy wardrobe.
Currently, Liz is a college student, a
musician
, a
barista
, an aspiring plus-size model, and an
Etsy seller
of beautiful vintage pieces. As you can see, workaholism runs in our family. :)
Outfit details:
Shoes -
Ebay
. Belt, trousers, socks, tank, sheer cardigan -
Value World
. Earring -
Salvation Army
. Necklace - Handmade (gathered pendants). Amber ring - Handed down from our Polish grandmother, to my mother, to her. Wooden ring - Handmade, from a vendor at a craft show.
Necklace details:
Red and yellow Tiger's Eye (in silver cage) from
Herb Haus
. Vintage dragon/tooth pendant is carved bone bought at
The Rust Belt
. Other two stones were found at
Salvation Army
.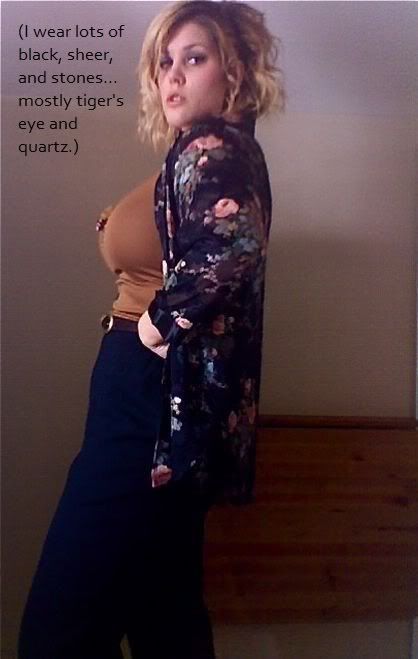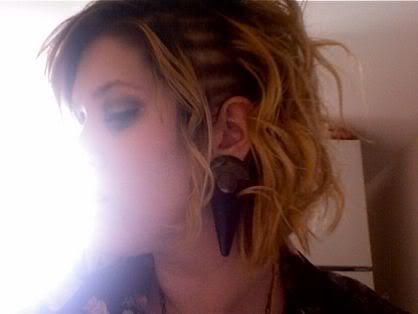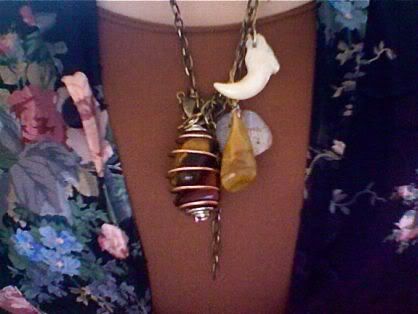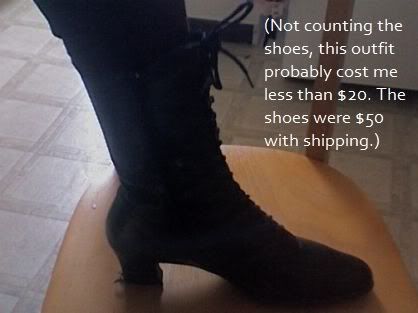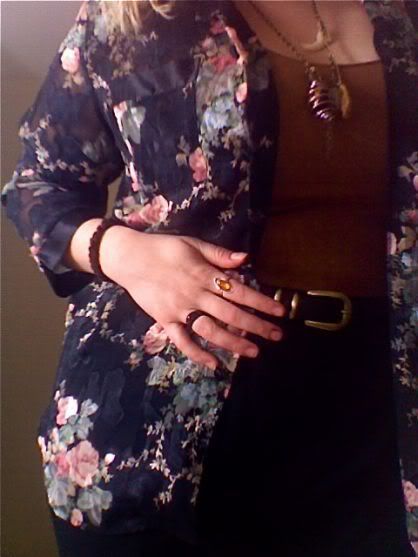 As for me? Today, I will be doing a lot of this...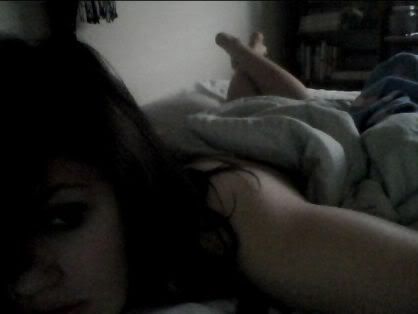 Hope you are having an equally lazy Sunday. ♥