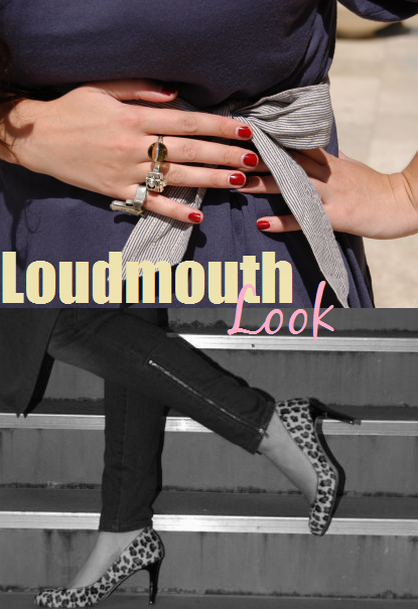 Outfit details: Jacket - Bebe. Shirt, pants - Ann Taylor. Pumps - Target. Watch - Michael Kors. Nail polish - Essie + NYC.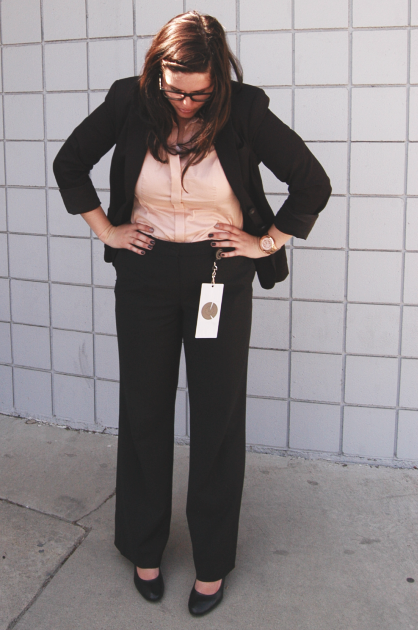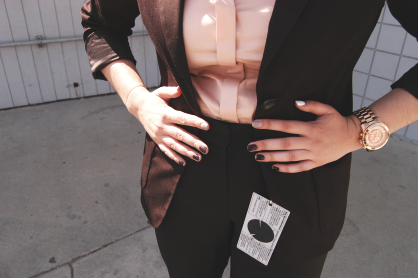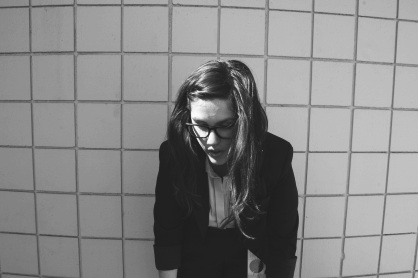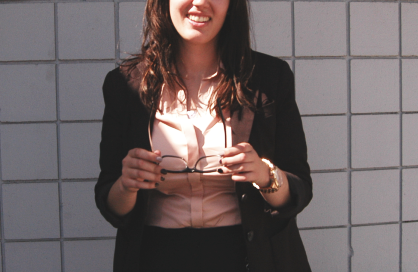 It's ironic that I tend to look down in so many of my photos when things have been looking
up
for me since the new year began. A few months ago, I
never
would have thought that I would be able to feel this happy and satisfied in my independence. I published a post about
faking it until you make it
, and as I was writing those words, I was
doing
just that. I was able to keep a positive, upbeat persona around others, but up until recently -- probably after
this post
was written -- it was hard for me to feel that way while alone. But I really couldn't be happier right now, and I can't stop
talking
about being happy.
On a sad note, today was my last at the branch where I work. Don't worry, I'm not
quitting my job
again -- I'm just being moved to another location. I knew this was going to happen sooner or later, and I know that it's a good thing because it's opening new doors within the company, but I'm going to miss the amazing people I started out here with. The five of us became like family. Since I won't see him at work anymore, I'm going to call
Chris
every single day, and weekly sushi/froyo nights are in order. So, I'm starting at my new branch on Monday, and taking
that exam
Tuesday. Ready or not...