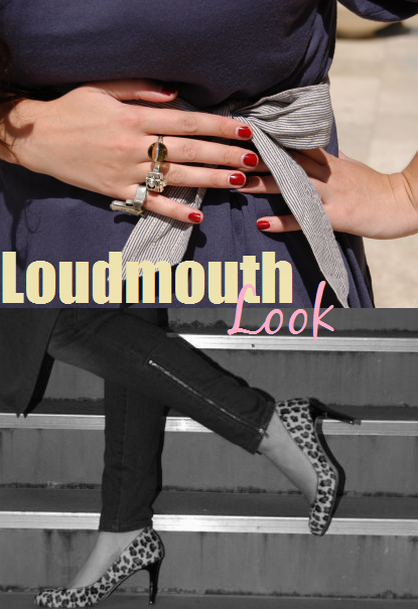 Outfit details: Camera ring - Modcloth. Shorts, sweater, tank, stacking rings - Ann Taylor. Tee, socks - Target. Boots - Payless. Tights - Incognito. Necklace - Strange Music.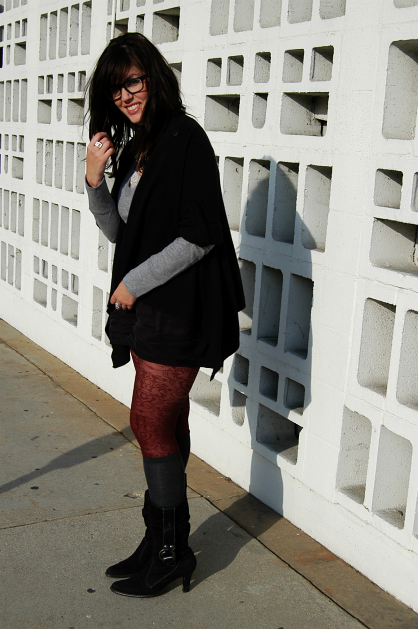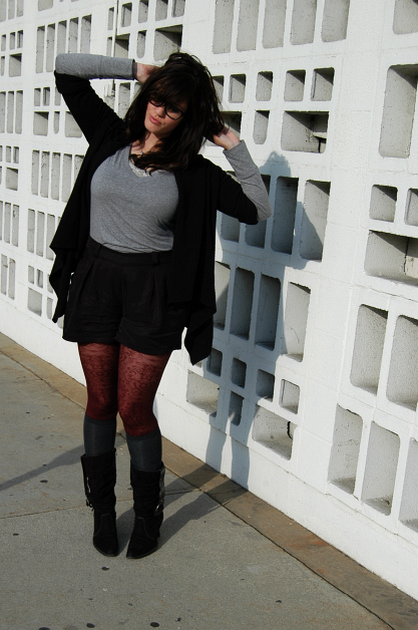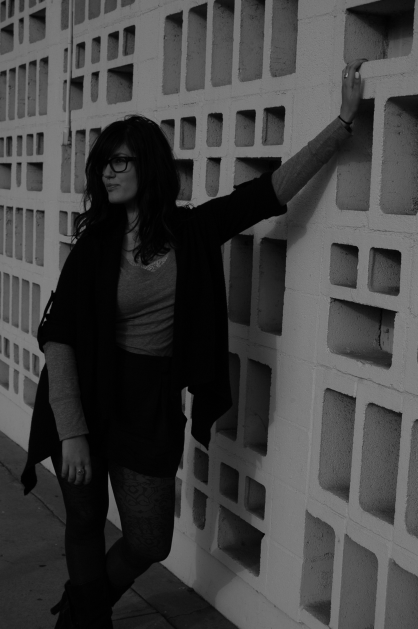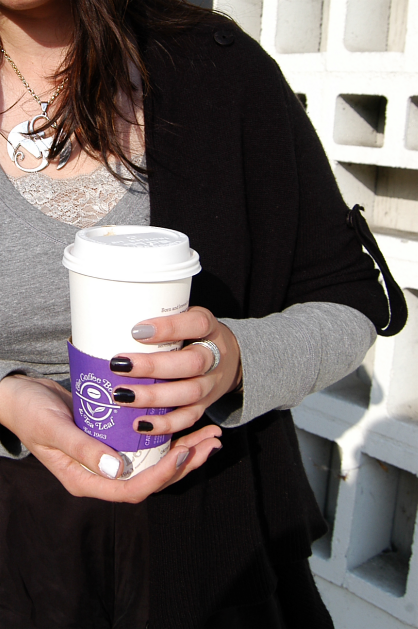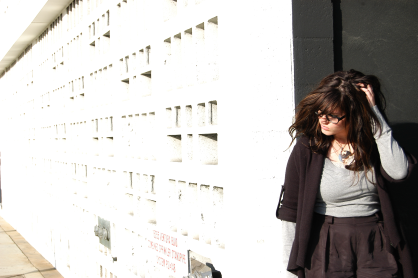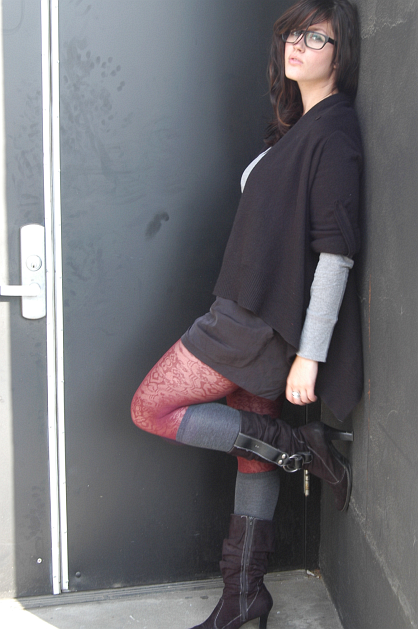 Wow... I'm so tired tonight. Life is crazier than ever! Not only do I have my normal working, blogging and socializing, but next week I have a huge exam that I need to do well on to be eligible for a promotion. Yikes! It's been weird (but kinda fun) studying for the first time since college. I hung out at
Coffee Bean
for awhile yesterday, making flashcards. I didn't think I'd have to do that again! Who knew?
I've worn this sweater
many
times
before, normally with jeans... but I love pairing it with shorts, too! It's such a playful combo that mixes both warm and cool weather wear. It's funny that I have new clothes I haven't worn yet, but still can't help throwing on my old standbys. I've said it
before
and I'll say it again... I'm a creature of habit! I tend to get obsessed with at item for a while, whether it be a month or a year, and I can't stop wearing it until I wear it out.
Just like with fashion, I go through similar phases with food and music. Currently, I crave breakfast burritos from
Oxnard Cafe
multiple times per week, and the sound of
Lana del Rey
multiple times per day. What are your obsessions lately?