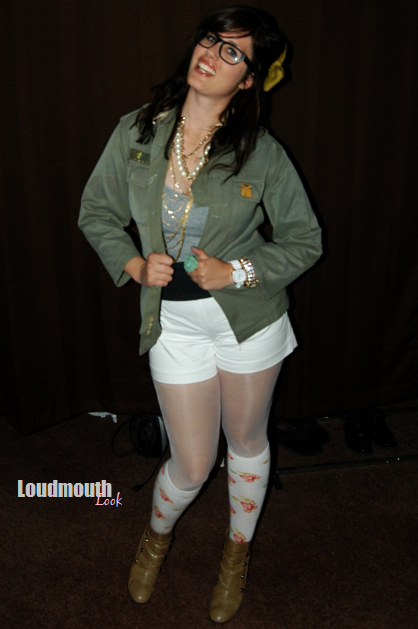 Outfit details: Shirt - Urban Outfitters (men's section). Tank, shorts, bracelet, pearl necklace - Ann Taylor. Belt - Swapped from Liesel. Long necklace - InPink. Watch - American Eagle. Ring - Gift from Citizen Rosebud. Tights, socks, booties - Target. Bow pin - c/o PP&MJ.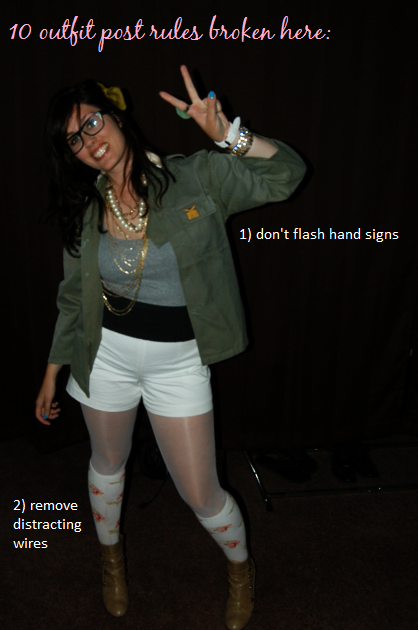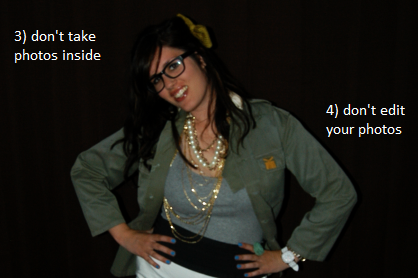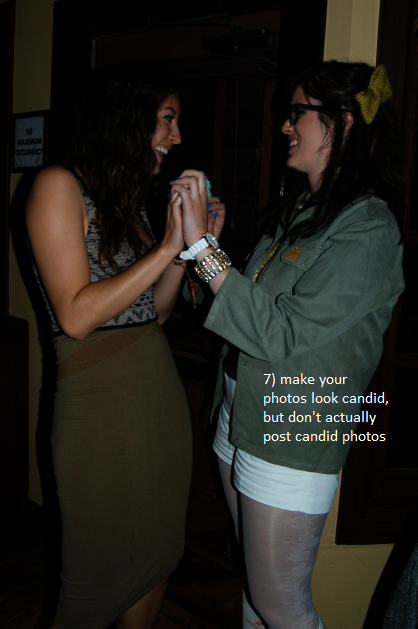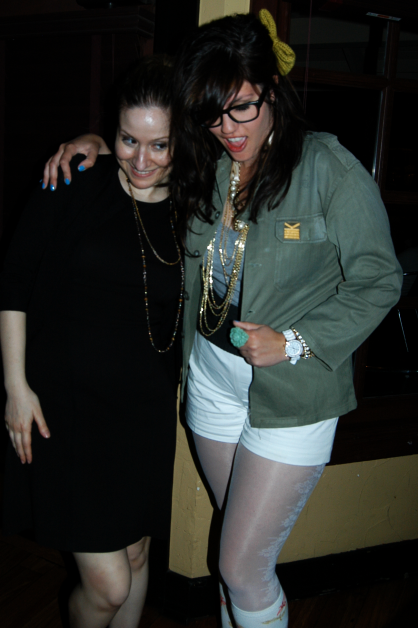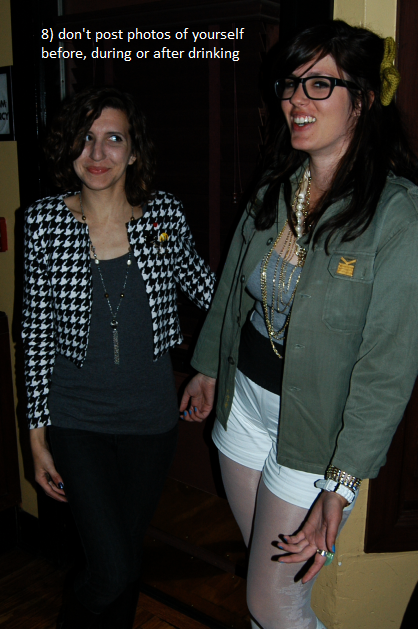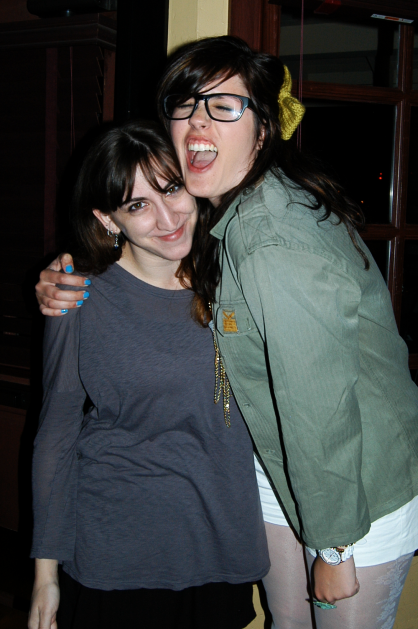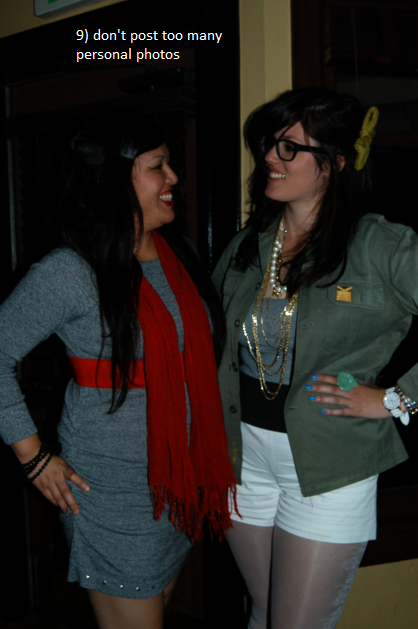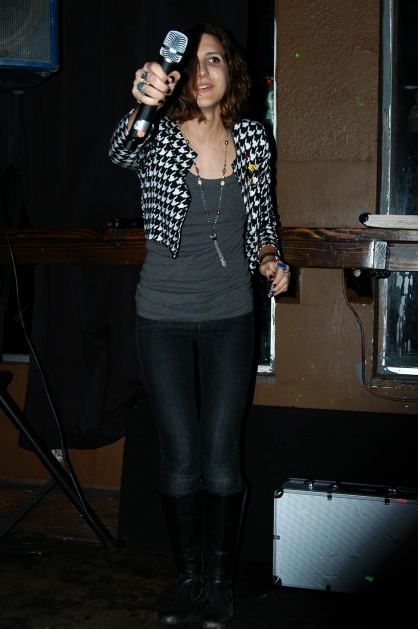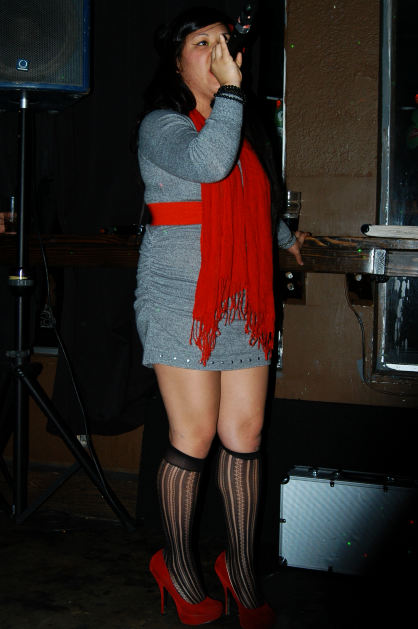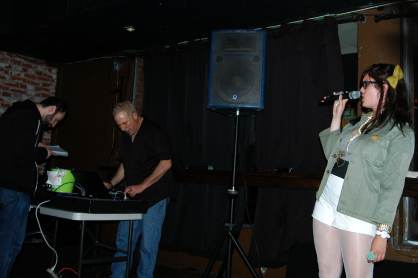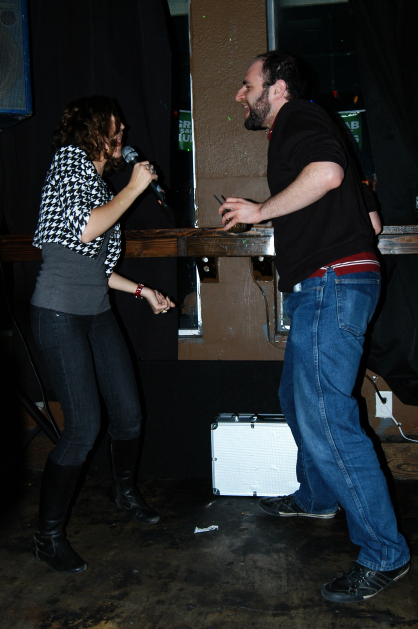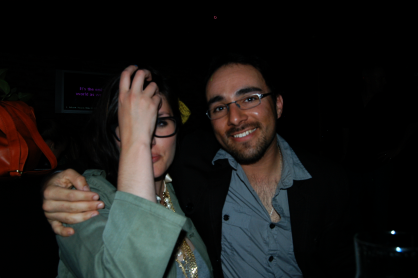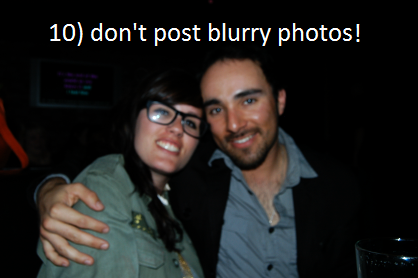 What can I say? I'm a blogging rebel.
I like to do things my own way, and why the hell not? It's how I think when it comes to
anything
, really, except for at my full-time job. (I listen to my boss there, of course!) But as for the other compartments of my life -- my friends and my relationships, my writing and my photography -- I'm my
own
boss. I think it's perfectly okay, perhaps even refreshingly wonderful, to not go 'by the book' when it comes to life. Is there
really
a set of rules when it comes to growing up? As long as I'm not hurting anybody, I'm happy being a rule-breaker.
For example, I definitely feel like the 'baby' when it comes to my group of friends, and not just because I'm the youngest. My twenty-fifth birthday is two weeks from today, but I still feel like a college student, working hard and playing harder. At some point I'll burn out, but I still have that adolescent energy of someone who's not quite ready to settle down, even though at one point that
was
what I wanted. I don't know how my mentality has flipped, but perhaps it's because I spent most of my college years in serious relationships, staying in and watching movies and studying instead of meeting boys at bars or playing beer pong with functioning alcoholics.
I don't have any regrets, and I wouldn't change a
thing
about my past, but I think it's interesting that I've always lived a little bit differently than everyone else, perhaps a little bit behind or a little bit backwards. Maybe I'm just narcissistic, and I'm really
not
as unique as I think, though sometimes I do feel 'left out' rather than 'special.' But going out with my friends for an early birthday celebration the other night reminded me that growing up doesn't mean shutting up, and we can still eat pizza and drink beer and sing karaoke until last call.
Bryn
,
Kimberly
,
Dina
, Celeste, and
Sarah
came to
BJ's
in Burbank. Afterwards, we went to
The Oaks
in Sherman Oaks where Brandon,
Adam
, and Matt met up with us. I would like to publicly thank them for being so great. :) I feel very blessed. I love you all!