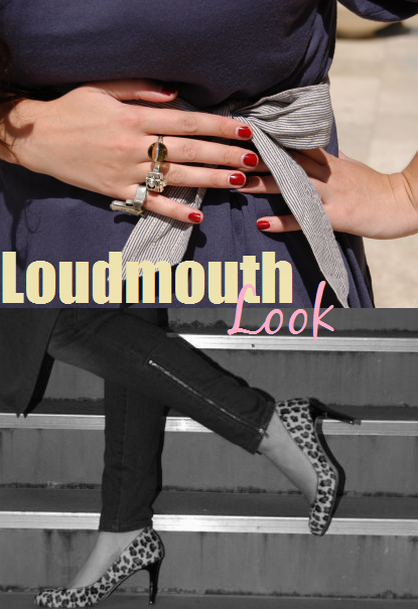 Outfit details: Shirt - Salvation Army. Shorts - Ann Taylor. Sandals - Target. Watch - Michael Kors. Lace flower - Forever 21.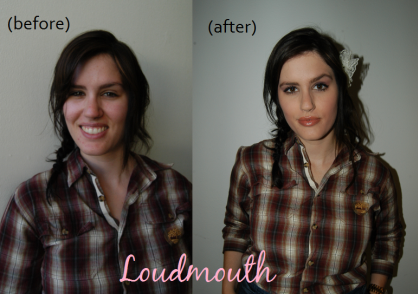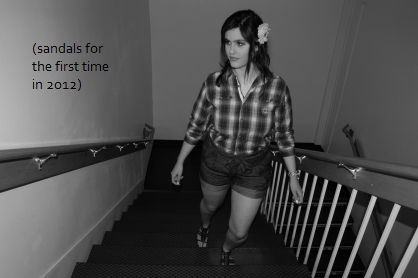 Yes, I just showed you
another
photo of me without makeup...
and
a photo of me with more makeup than I normally wear. I can't help but admit that I was pretty self-conscious about putting these out for the world to judge, and now I'm feeling even
more
self-conscious because I just got all vulnerable on you. At least now you know that I'm normal and not super confident 100% of the time.
It's more like 92%.
Anyway, I recently had the pleasure of attending a Mary Kay glamour event! As you've gathered, I'm not normally a makeup gal, but
maybe
that's beginning to change as I'm starting to experiment a bit. At any rate, I couldn't pass up the chance to hang with gorgeous ladies in a room decorated with pink! And I
loved
learning from my girl
Brittany
. I mean, this was my first time wearing lip liner and eyebrow pencil! Can you believe it? I'm all grown up...
almost
.
Other fine females in attendance were Evette, Alana, Toryn, Maria, Gina, and
Glenna
, who helped take a whole bunch of these photos. ♥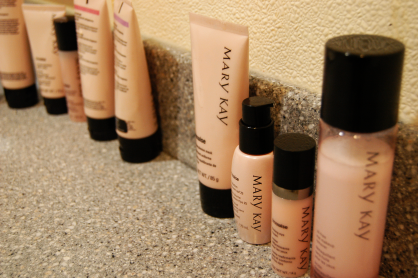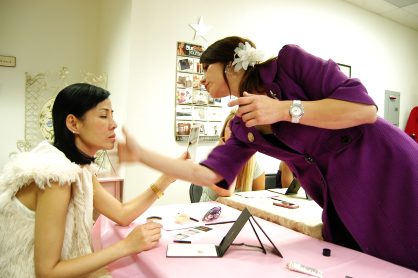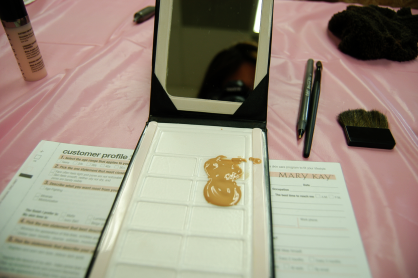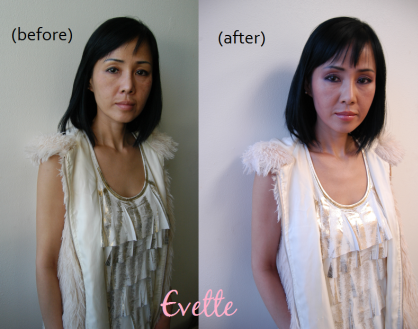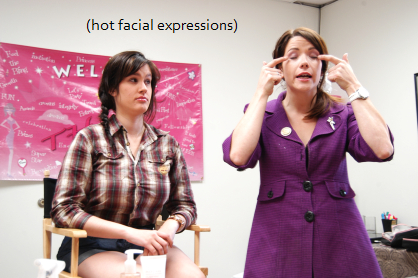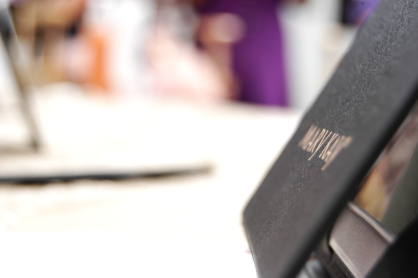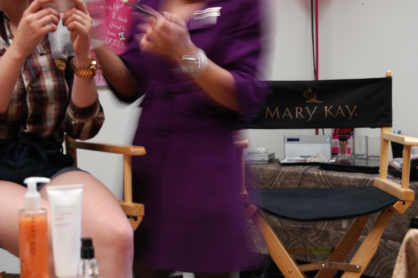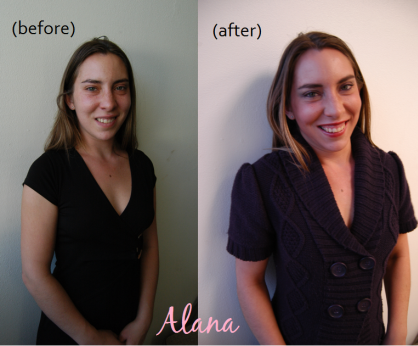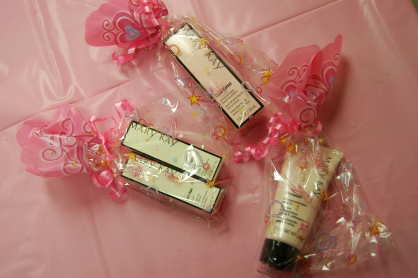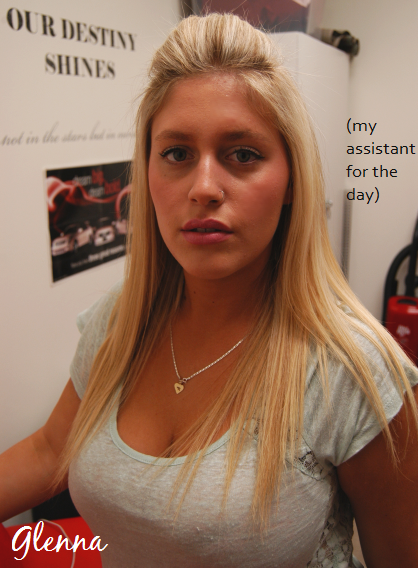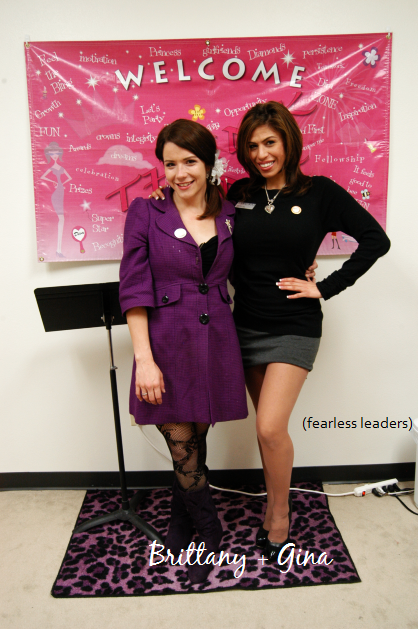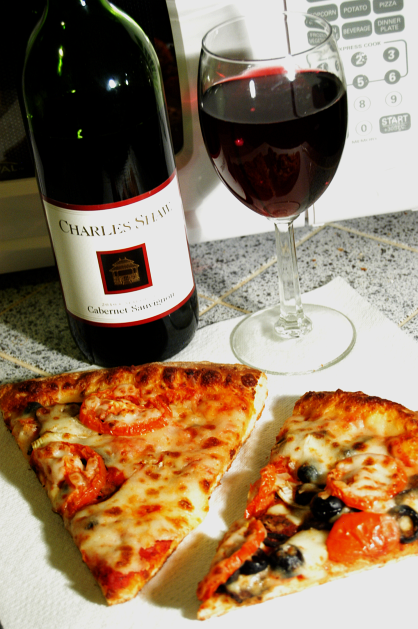 After a day of pampering, I couldn't help but indulge in leftover pizza and cheap wine at home. Welcome to my life... it's a good one!