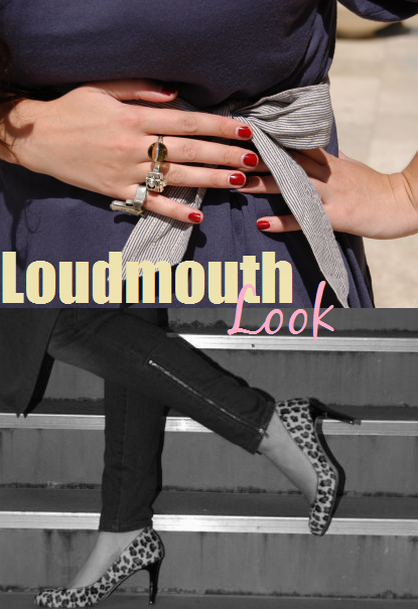 Outfit details: Headband - Sweetaz Boutique. Barrette - Gift from my mom or sister (none of us remember). Sweater, shorts - American Eagle. Tights - Target. Shoes - Family Dollar (best buy of 2011).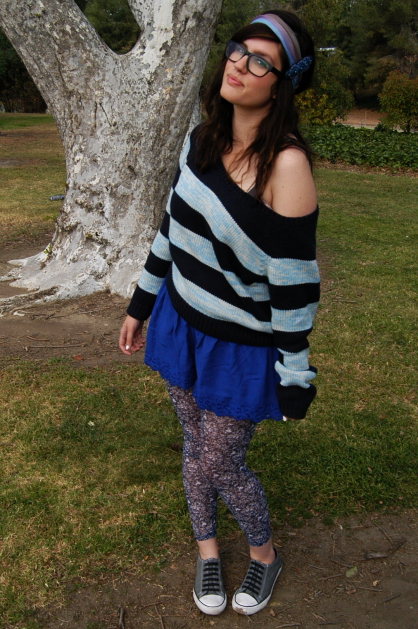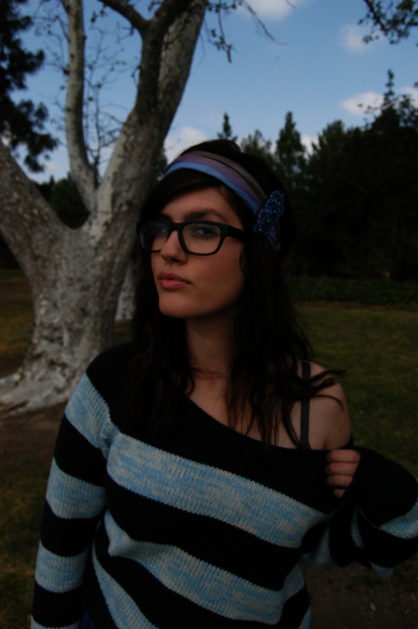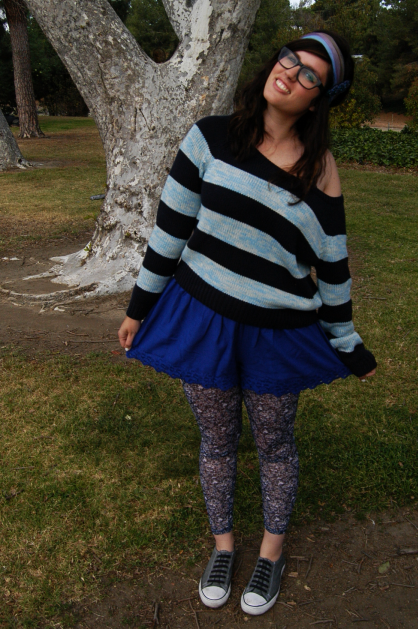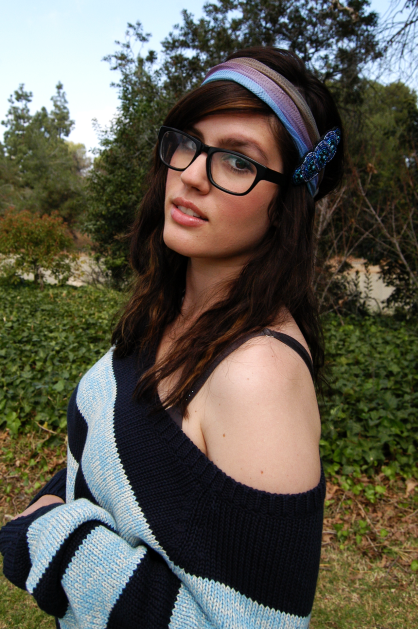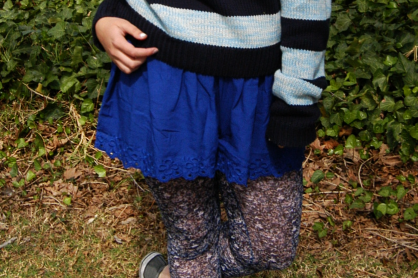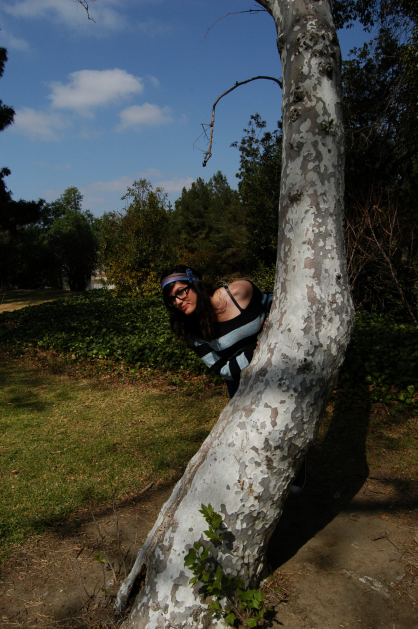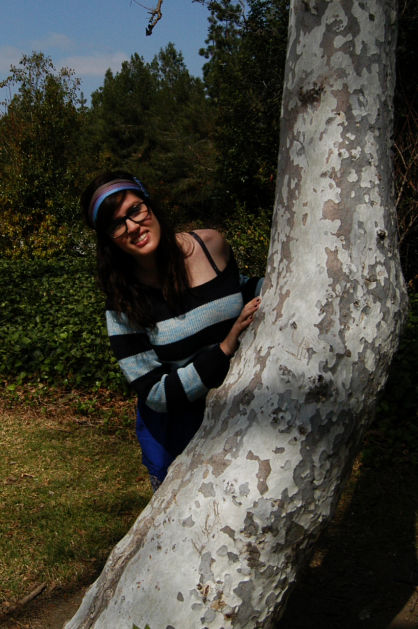 Thank you so much for the comments on
my last post
, ladies... I'm tearing up over here. So much love!
I think a lazy Sunday was exactly what I needed. I was honored when
the beautiful Bryn
asked me to take headshots for her, and after that, we couldn't help but get brunch. If you've learned anything about us thus far, it's
our love of breakfast food
! Tomorrow I'll show you what we ate and peeks of her headshots, too.
I'm sure she knew the day would also involve photos of me. When I thanked her for
putting up with it
, she said, "It's part of being your friend." I guess that's true -- when someone decides to enter my life, they're agreeing to take pictures of me at some point. It's gonna happen eventually!