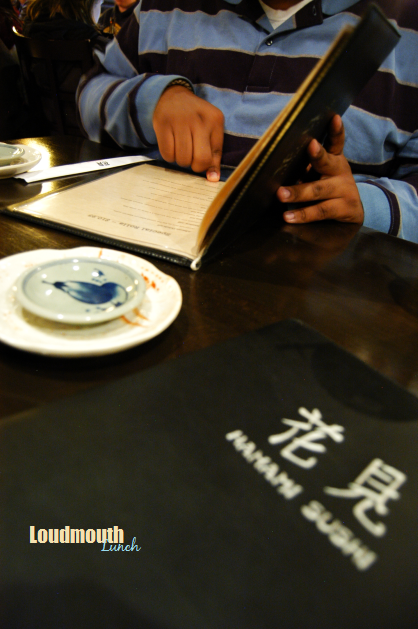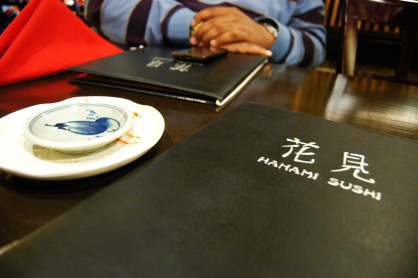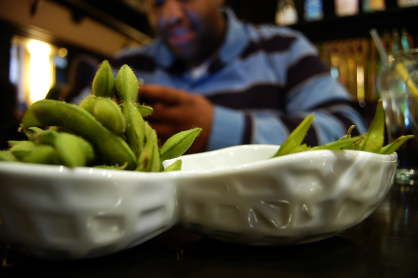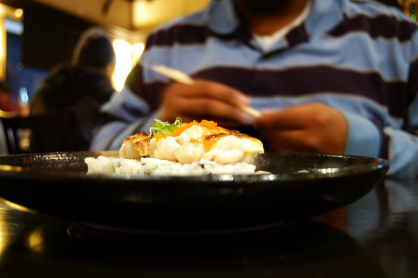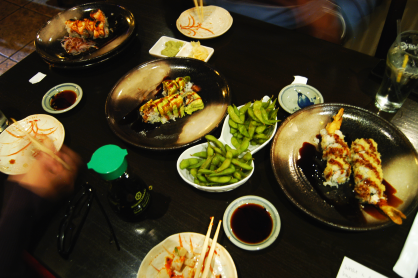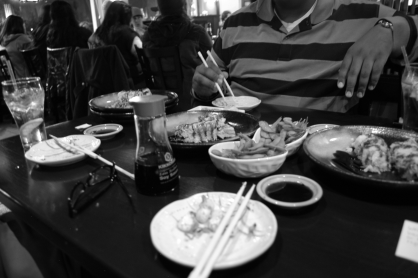 You may or may not know that in June 2010 I stopped eating all meat except for fish. I decided that my resolution for 2011 would be to quit fish also. However, as soon as 2012 rolled around, I gave in and was back on the wagon. I make other exceptions for my vegetarianism as well, such as gummy worms, marshmallows and french fries... I like to make my own rules in life and not be stuck inside labels. Love me or hate me, it's how I do. But that's another story.
My most recent encounter with those slimy-yet-satisfying creatures was at
Hanami Sushi
, a local eatery tucked away at the back of a strip mall. (I've said it before and I'll say it again -- the seemingly shadiest of places are always best.) I went with friends Aimee (not to be confused with her doppelganger, Taylor Swift) and Chris (not to be confused with my roommate, Cris).
Our menu for the night consisted of caterpillar, crunchy, and baked salmon rolls. Edamame was also a must. Divine!