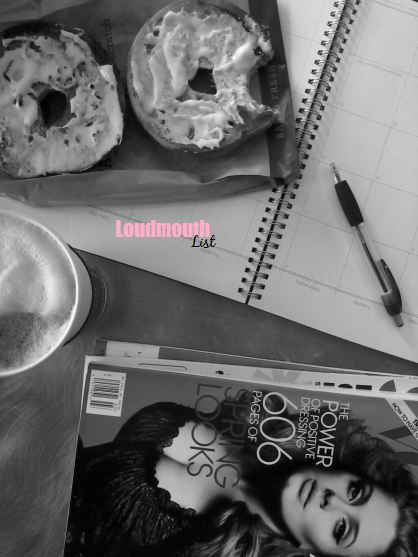 One-third of the year is over, so I thought it'd be helpful to go back and look at my list of
12 goals for 2012
. If you missed the post (or don't feel like squinting at my handwriting) here they are again, along with updates on my progress. Some items are similar to those on my new
25 before 26
list, but nothing's wrong with a little reinforcement!
1) Start a novel.
This hasn't happened yet. I have plenty of ideas, but it's hard for me to sit down and begin a big project like this. Although once I start, I know I won't stop! Maybe that's my fear.
2) Complete a scrapbook.
I haven't started this, either. I need to get photos printed and take a trip to
Michael's
for supplies. I used to scrap all the time as a teen, but adult priorities have gotten in the way over the years. I've been documenting my life through cameras since I was seven years old, and I miss the days when photos were for my pleasure only. Of course I
love
sharing my life with the world (or else I wouldn't be doing this) but sometimes I catch myself taking photos strictly for the
blog
instead of for
myself
. That, however, is for another post.
3) Remix more often.
I don't shop nearly as often as I used to, which has made remixing a breeze. And as the weather changes, I'm delving deeper into my closet and making combinations with pieces I haven't worn together before. Have you gone shopping in your own closet lately? If not, try it! I'm sure you'll find items you forgot about.
4) Create a new blog layout.
I've been tweaking my blog for the past couple months. The layout isn't 100% new, but I'm happy with the way it looks right now. I added a border, changed the header, and switched up the way I present my features. What do you guys think?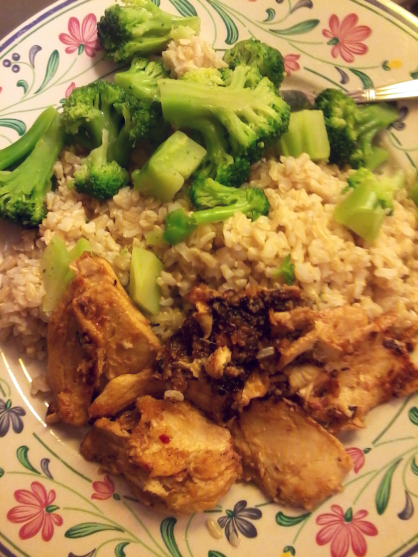 5) Cook dinner.
This has been one of my favorite resolutions to explore! You should know by now that, as much as I love eating, cooking has never been my thing. However, setting this goal in stone has made me a changed woman. I actually look
forward
to making a good meal for myself at the end of the day -- it's become therapeutic. And since I'm only cooking for me, I have plenty of leftovers! Keeping a well-stocked kitchen has been a huge help with this. I try to go on a big shopping trip every Sunday.
6) Take it slow.
I'm an on-the-go gal, but I'm getting better at taking things one step at a time and focusing on the moment. I've been compartmentalizing my thoughts -- only thinking about work at work, about blogging when blogging, and about friends while with friends. We can only multitask so much, so why think about things at the times when we can't do anything about them?
7) Get an iPhone, a Fiat 500, a new apartment (by myself), and a dog (in that order).
On the contrary, I'd like to replace this one with 'be smarter about spending.' I could probably afford one or two of these things right now, but instead of using my money for something new, I'm paying off the debt I already have. For six months last year, I was only working part-time, and it's impossible to pay bills that way in LA! It's going to take awhile to catch up, but I'm finally on the right track. I don't want to mess that up just because I want material things (though it'd be nice to have a cuddle buddy).
8) Visit San Francisco, San Diego, Austin, New York, and (of course) Michigan.
I have an aunt near San Fran, a cousin in Austin, and my parents in MI. It's time, not money, that has kept me from visiting these places; I need both for the other two. Though it's not on this list, I
did
go to Myrtle Beach, which I posted about
in detail
.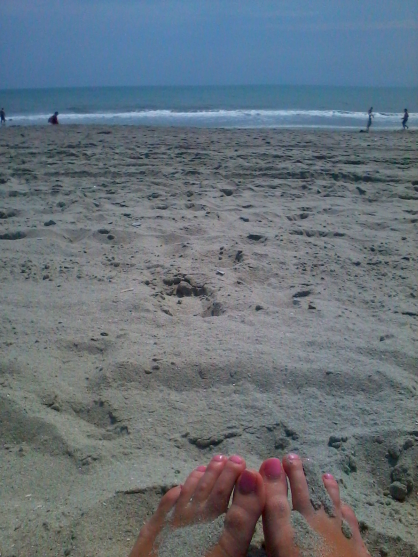 9) Be on top of the little (but important) things.
I'm proud of myself for recently visiting the doctor for a check-up, the first time in over a year! Next up is the dentist. Yikes! Wish me luck.
10) Re-open my shop, making it bigger and better.
I'm actually not sure if this is something I still want to do. For those of you who don't know, I had
an on-line shop
for a few months last year. It was fun and I got rid of some unwanted items, but it cost me too much time and money! I'm not sure if it would be worth doing again... thoughts?
11) Always forgive, never forget, and stay positive.
This is something I work towards every day. Even though I've been hurt time and again, focusing on those instances only hurts me more. Some days are harder than others, but I like to believe that I'm building character and becoming a better person as a result. I have much to be grateful for, and I try to concentrate on that!
12) Make time for me.
I'm a busy lady, and in the past, it was hard for me to take a moment to myself. Now, I make sure that I have at least an hour at the end of each day to unwind. I used to think that I didn't have time for this, when in actuality I just wasn't using my time
wisely
. It sounds silly, but something as simple as
cutting out Facebook
has allowed me more time for me. Instead of zoning out while clicking through party photos of people I barely know, I've been reading books and even writing in a journal -- yes, by hand! Do you have any time-wasters that you need to rid your life of? Think about it -- there might be something keeping you from focusing on
you
.