Outfit details: Dress - Modcloth. Sweater - Tea & Tulips. Sandals, red ring - Target. Necklace, bow ring - Forever 21. Ring Pop - Mentioned here. Bangles - InPink. Turban - Red Velvet. Nail polish - A month old.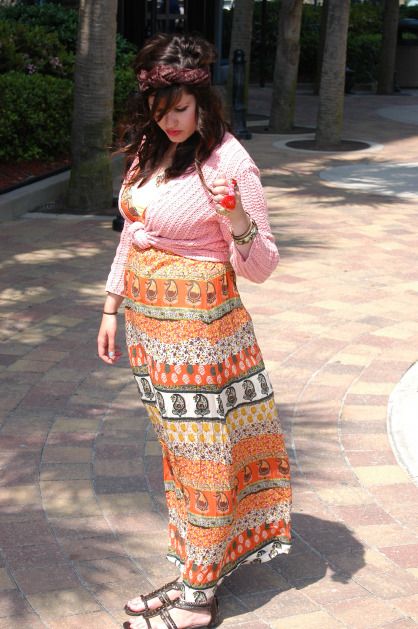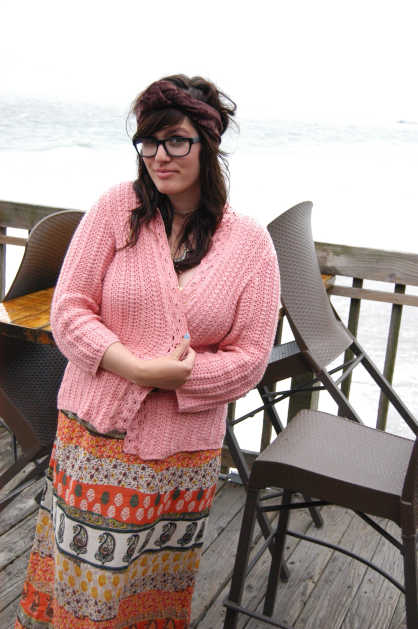 Our last full day in
Myrtle Beach
was bipolar. The first three photos here were taken in the morning, when the sun was high and bright. During happy hour that afternoon, my dad and I stepped out for the last two, and it was super gloomy! (By the way, it looks like I'm hiding my cleavage and then displaying it. That was not on purpose. Like I said, my dad took these. Creeps.) We left right as the storm began.

PS: The randomly chosen winner of
this June 1989 bracelet
is
Katherine
! Please contact me. ♥ theloudermouth AT gmail DOT com