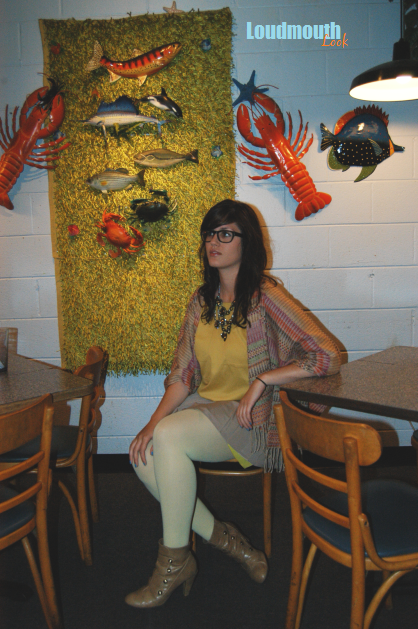 Outfit details: Poncho - ASOS. Top, necklace - Ann Taylor. Skirt - c/o JACOB clothing. Tights - We Love Colors. Booties - Target.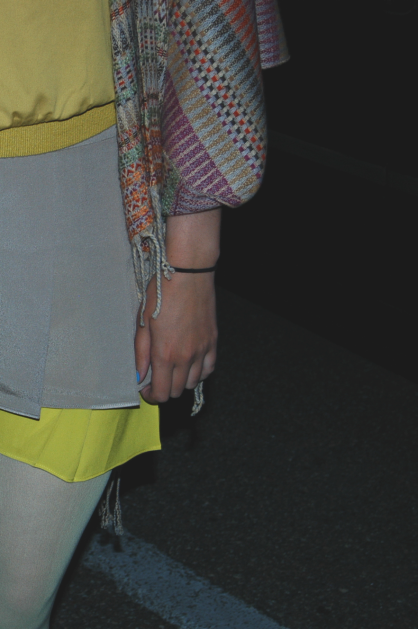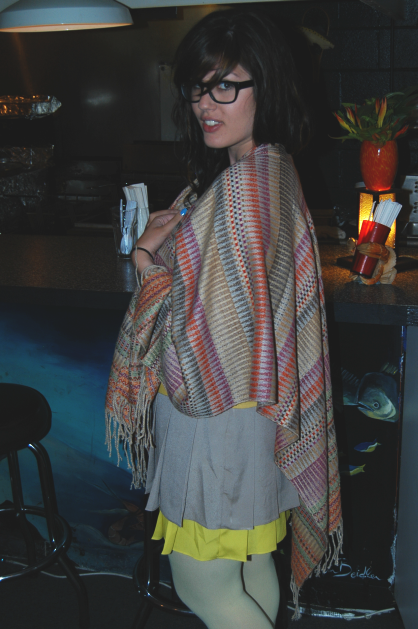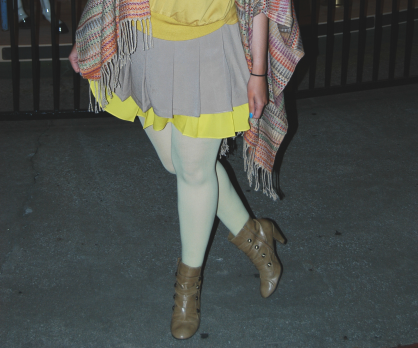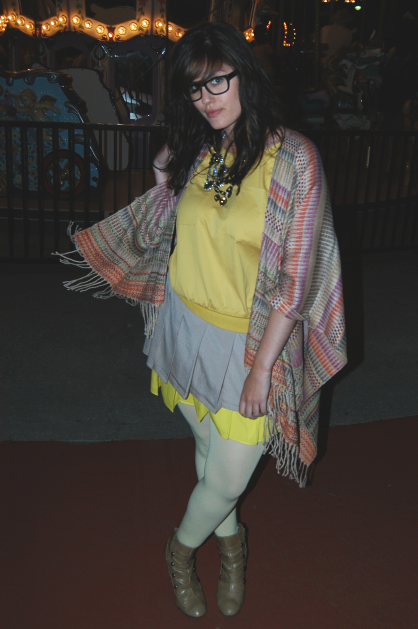 I don't know much about her. In fact, I know
nothing
about her. I don't think I've even seen a full episode of her show.
But I want to be like her.
I've been rethinking my career goals, and I want
The Loudmouth Lifestyle
to go far beyond this blog. I want to have a TV show, maybe a magazine, definitely books. I know these are huge monumental dreams that will take
years
to reach (if they even happen). But all of this adds up to one simple thing that I feel I've been meant to accomplish in this world:
Help women.
A very, very small step in this
massive
project? I'm going to start a web series in the very near future. The biggest problem with tackling these goals is that I haven't had the materials, the money or the team to make them happen.
But I
do
have a friend with a video camera. So start following me on
YouTube
, and stay tuned. Your life is about to get louder.
As for the outfit, I'm wearing one of my favorite pieces -- the poncho previously featured
here
and
here
. I've been wearing it all week. Ironically (or perhaps just coincidentally), I'm at another carnival with it. This one, however, is 3000 miles away from home. If the east and west coasts agree on anything, it's plastic rides and fried food.
The skirt is new! I was recently invited to choose a few gorgeous pieces from
JACOB clothing
. (You can see what I picked
here
,
here
and
here
.) I
adore
this milk chocolate color, and I'm pleased that the pleats stayed intact while bouncing around in my suitcase. Cute, right? On top of how much I love the item itself, the company was a joy to work with. You
know
how honest I am, so I wouldn't say that if it wasn't true! I'll be showing off the other pieces soon. Feel free to browse the site for
dresses
,
tops
and other spring things as well!