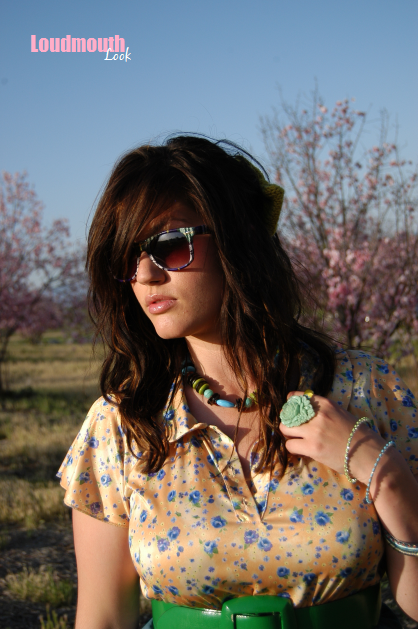 Outfit details: Dress (worn as top) - Felina & Dandall. Belt - Ann Taylor. Skirt - Swapped from Liesel. Shoes - Target. Bow - c/o PP&MJ. Sunnies - Gift from my mom. Necklace - Stolen from my sis. Ring - Gift from Citizen Rosebud. Bangles - R.J. Graziano.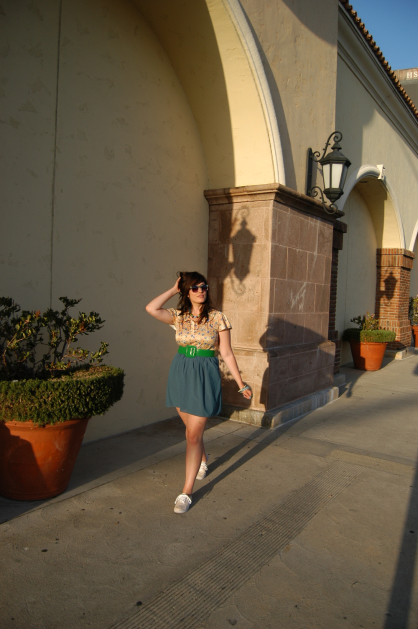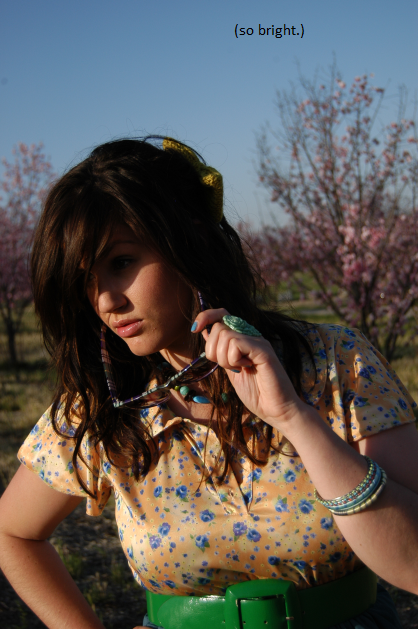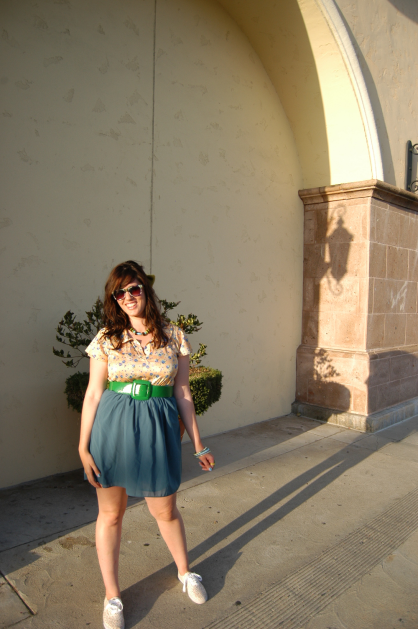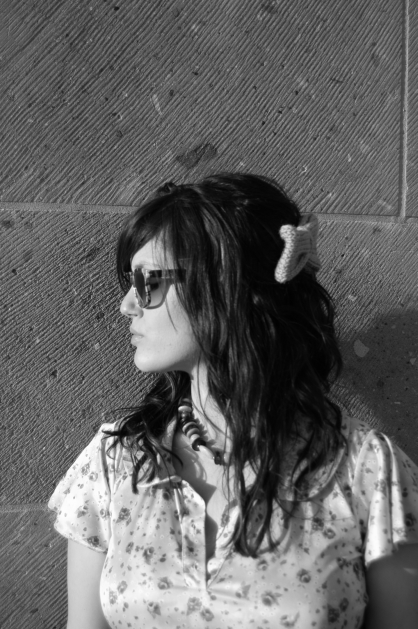 When it comes to my closet, I tend to gravitate toward layers of neutrals paired with piles of accessories. If I dare to wear more than one pattern at once or piece together a batch of bright colors, I turn shy. Once in awhile, however, I like to step out of my comfort zone and do things differently. Change can be healthy and rewarding in
all
aspects of life, including one's wardrobe. What have you tried lately?