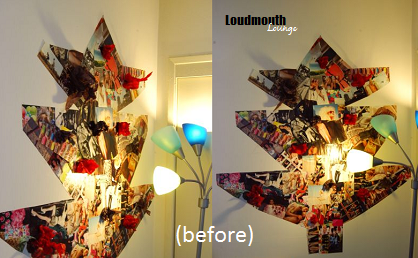 The best thing about this DIY -- if you can even call it that -- is that you have the freedom to do what you want. As you're aware, I'm not a fan of
rules
and
restrictions
! All you need for this project is a stack of old magazines, scissors and sticky stuff. You can make it more personal with photos, notes and other memorabilia. I plan to use this cozy corner for reading, blogging and sipping hot drinks.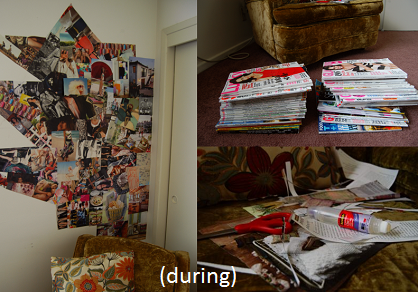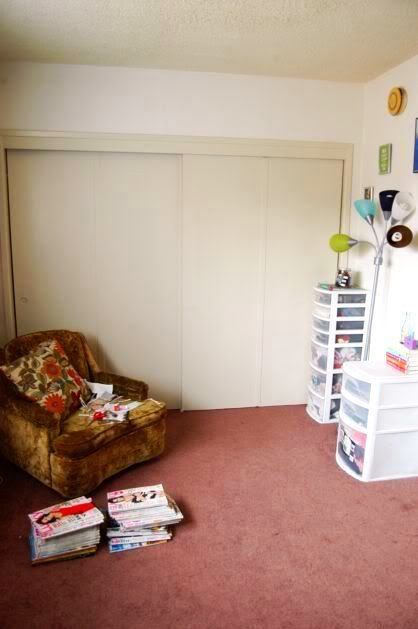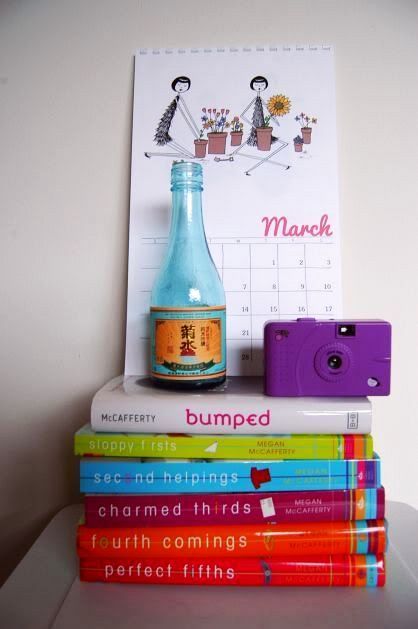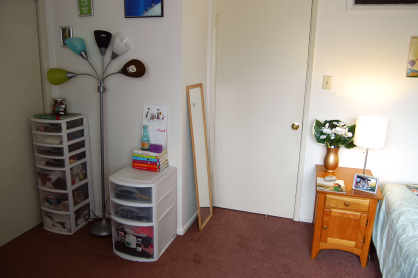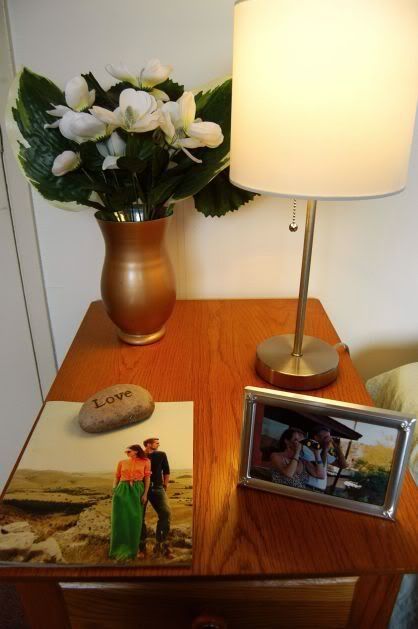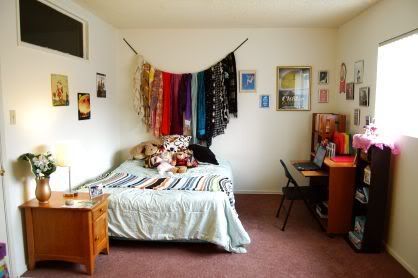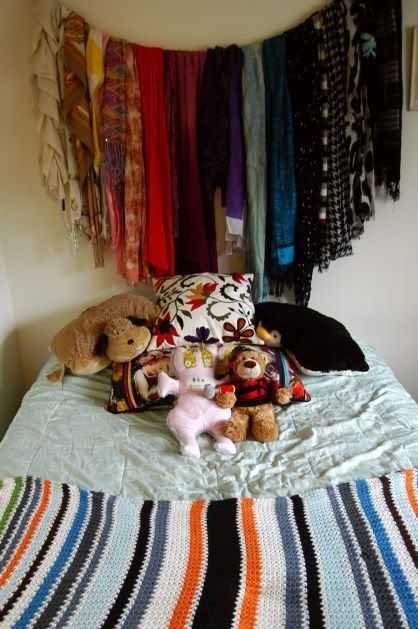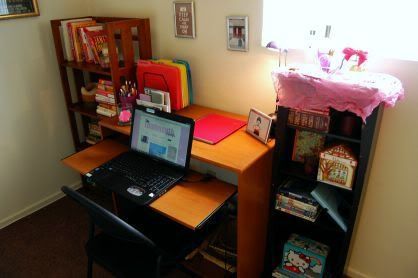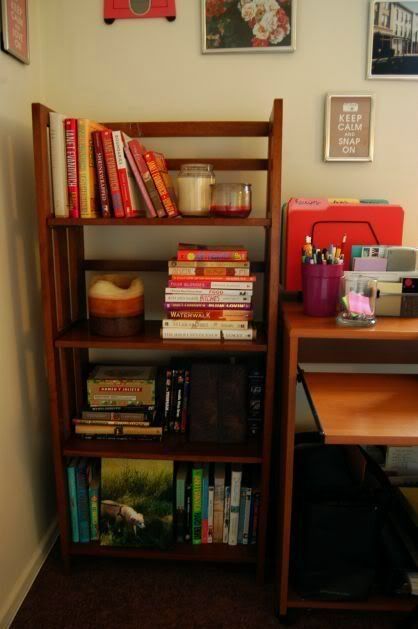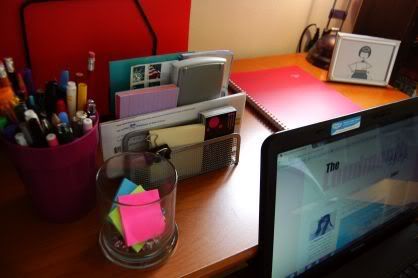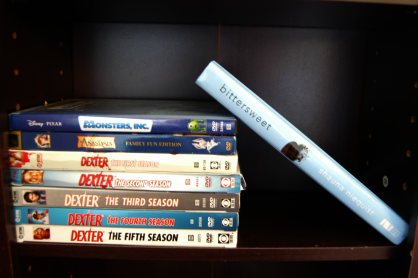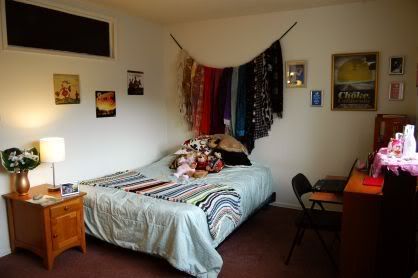 You can work on this project at your own pace, too. For me, making collages like this is a leisure activity. I find it relaxing and therapeutic! I added to the wall bit by bit over the course of a few weeks, whenever I had the time, expanding it from the Christmas tree shape it had over the holidays. During this process, I also cleaned up the rest of my bedroom, rearranging and adding and decorating. For the first time in months, I actually want to spend time here, instead of simply sleeping. It's equally comfortable and functional now. Is it time to revamp your room, too?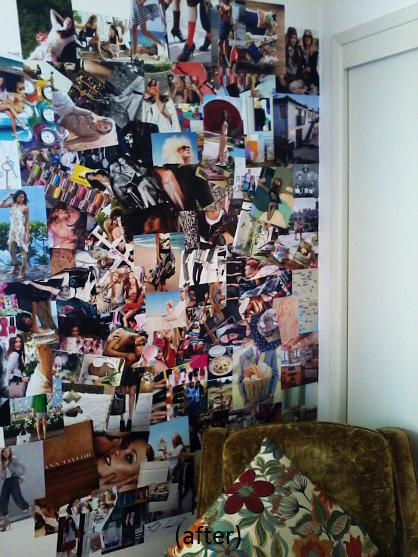 *Last photo taken with my
phone
, all others with my
DSLR
.

PS: In my recent guest post at
Kaelah
's blog,
5 Steps to Living Loudly
, I discussed the process of making positive changes to one's life. But what about when something happens that's
not
in your control? How does one recover? I look forward to sharing those secrets with you, but first, I need to discover them. I can't thank you enough for the encouraging tweets, texts, comments and e-mails this past week. From my girlfriends to my co-workers to far-away relatives, more people than I could have imagined have been supportive. I can see how many views
my last post
has had, and even if you didn't respond, I know that you're out there. And simply knowing that is enough.