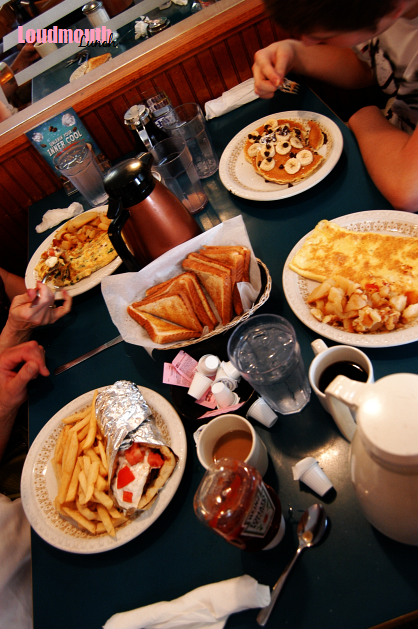 One of my favorite things to do on vacation is find local restaurants to explore. I'm not much of a cook, but I consider myself an eating expert. Here's where we hung out last week in
Myrtle Beach, SC
. On our first night there, we hit up the local
Olive Garden
, which I'm sure most of you have been to. You can see the wine we selected
here
. The morning after that, we went to
Olympic Flame Pancake House
for breakfast (shown above and below). Nothing about the food or service was particularly special but the place was conveniently located and I was pretty excited about the wall color!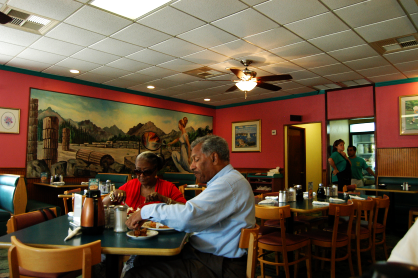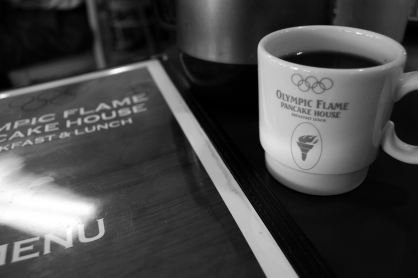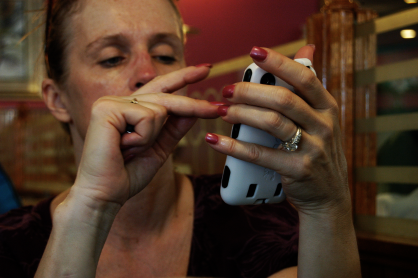 That day, headed to
Piggly Wiggly
and stocked up on rations for the week. I've never lived in a state that had this grocery store, so I was nerdy excited. :) I think I remember it being featured in
this movie
. Anyway, we probably came back to the hotel room with a lot more than we needed to feed five people for five days...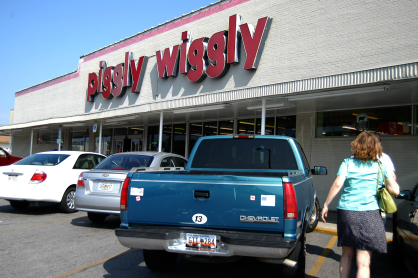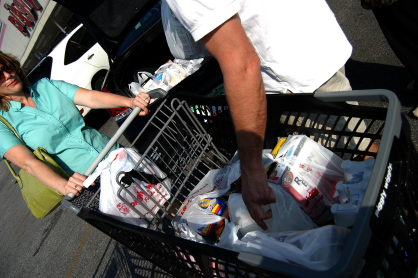 Later on, we were off to happy hour at
2nd Ave Pier
. I drank rum punch like
Mary Poppins
with my parents and grandma! I'm blessed to have such wonderful people in my life, but more on them later. We enjoyed this open-air bar right on the water. It was a good mile walk from our hotel so I actually got some exercise on this trip. ;)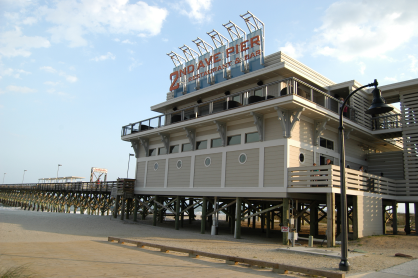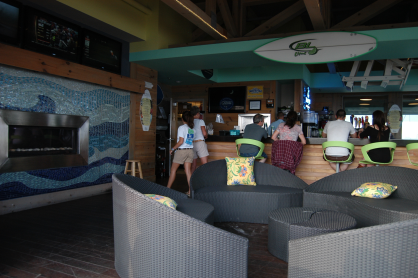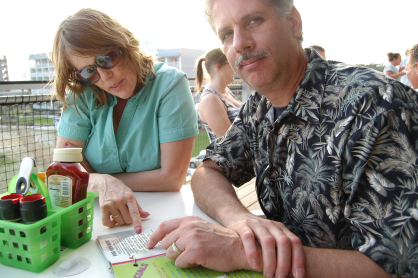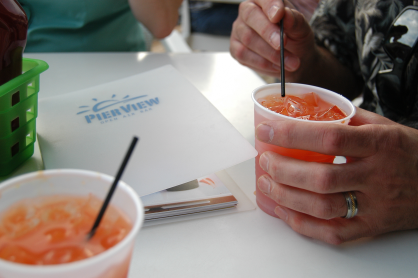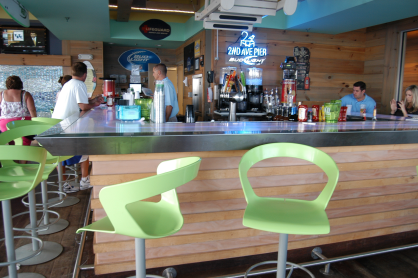 Another happy hour we went to that week was at
Pier 14
, located right behind our hotel. We ordered potato skins and calamari, but our favorite was the shark bites (little chunks of fried fish). My little brother came with us this time -- he drank Coke. :) It was a fun atmosphere and it wasn't crowded at all because it was the one gloomy day of the week. We stopped at the attached gift shop after, and my grandma got me a pink coffee mug with the SC logo on it. :)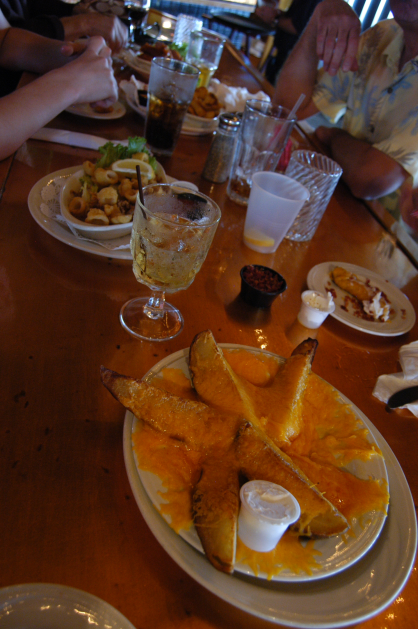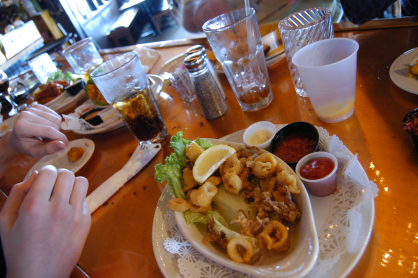 At the hotel room, my grandma would make me nalesniki (Polish crepes) every morning. There's nothing better! We had pizza for dinner a couple times, and my dad made vegetarian ratatouille. Of course, no getaway is complete without ice cream! I felt pretty spoiled, but isn't that how vacations should be?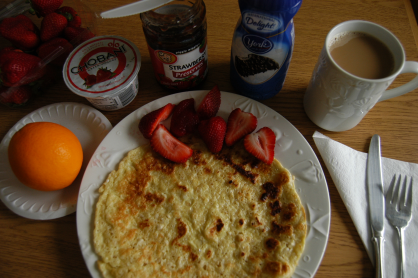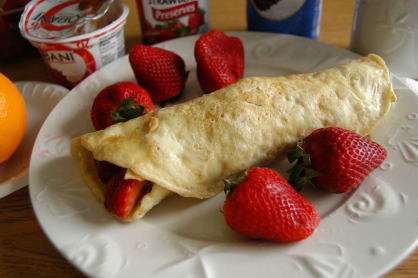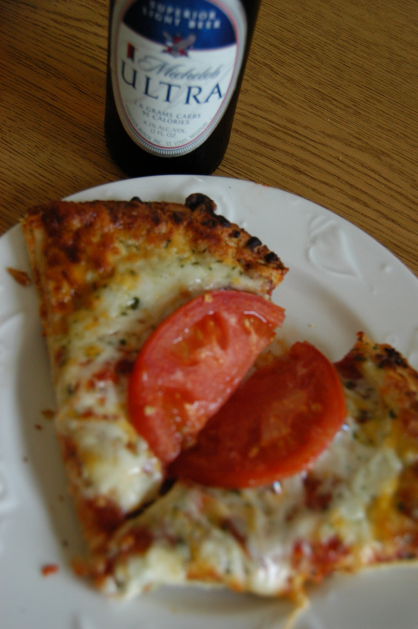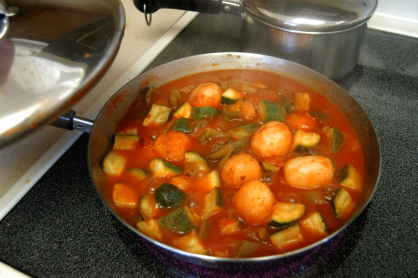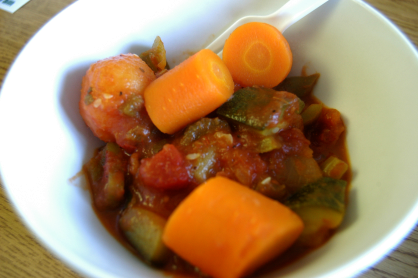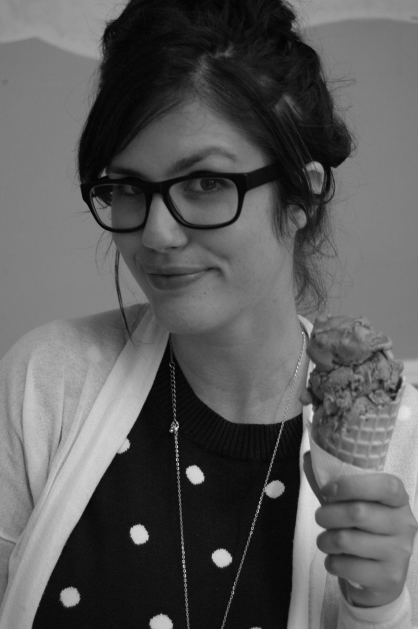 I've saved the best place to share last. My favorite of the week was a hole-in-the-wall called
Mrs. Fish
, which you saw a peek of
here
. The staff was hilarious and the food was amazing. It was truly a local joint without the tackiness of a touristy spot! If I'm ever in the area this is the one place that I'll
have
to visit again. Yum!!!