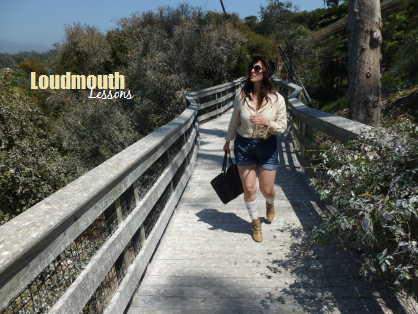 I recently questioned whether or not to keep blogging.
I kept the thoughts to myself and quietly wondered what my life would be like if I stopped. Would it be less fun, or less busy? Would I be less happy, or less stressed? Would I lose the motivation to write every day, or would I write with the freedom of knowing it was for my eyes only? Would things be worse... or
better?
You may be surprised that I was having this battle in my mind, because just under two months ago I wrote
this post
about my future blog plans. However, within that short period of time, things occurred that forced me to take breaks from the on-line world. When life changes and personal emergencies happen -- and they do happen, to
all of us
-- the blogosphere suddenly doesn't seem so important.
In
her recent post
on time management, Emma brings up tiers of importance: "...the top tier is my family and my career, next is school and my hobbies, next is gym time and leisure/social activities..." My tiers have shifted, and I'm not sure where my blog fits in. I have a full-time job that keeps me busy 50+ hours per week, I try to have a social life, and I need personal 'me' time as well. You may have noticed that I've been posting less and less every month.
This blog has changed over the past year and five months since I started it, but my main goal has been the same: to make a career out of
The Loudmouth Lifestyle
. After putting hundreds of hours and hundreds of dollars into it, though, and still not being at the place I want to be, I'm starting to question it all. Do I really have the time and money for something that may end up being nothing? How long do I try before it's better to give up? With millions of blogs out there, why do I feel like I deserve to stand out?
What's the point of all this?
While she was in town,
my sister
and I discussed our similar struggles with different forms of creativity. She is a hardworking, talented musician (see
her band
and
solo projects
). We were shopping in Los Feliz when she suddenly stopped and listened to the song coming through the store's speakers. "I met this girl at a party in Detroit three years ago. She told me to e-mail her so we could collaborate, but I forgot to. And now her album is playing at Urban Outfitters."
What if she had contacted her? Would my sister's situation be different now? I'm a firm believer in fate, and what's meant to be will be no matter what. But Elizabeth has the opposite view -- she believes only in chance and coincidence and causality. She believes that she messed up, missed out. Hearing her opinions made me realize something terrifying: I may not have a personal story written out for me. There may not be a dream job I'm meant to achieve. Blogging may not be meant for me after all -- maybe
nothing
is.
One thing that we can all agree on, though, is that we can't control every aspect of our lives.
We can't decide our futures.
So, I don't know what's going to happen with this blog -- and I don't know if I want to continue pursuing this dream. Every day that I do is a risk that I might fail. I know that most bloggers, and creative people in general, go through this. I know that most people will tell me to keep trying, and keep working, and keep holding on to my dreams. But sometimes, I wonder if it would be healthier to just let them go...