Outfit details: Vest - Nephew's. Necklace - Express. Hat - Love Melrose. Ring - InPink (bought with gift card). Bracelet - Ann Taylor. Bangles - R.J. Graziano. Top, shorts, socks, booties - Target.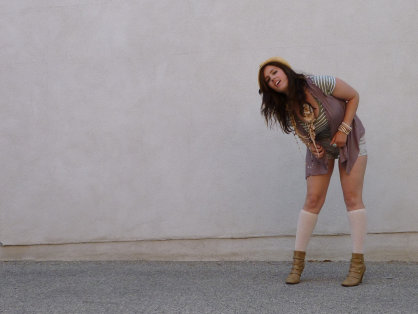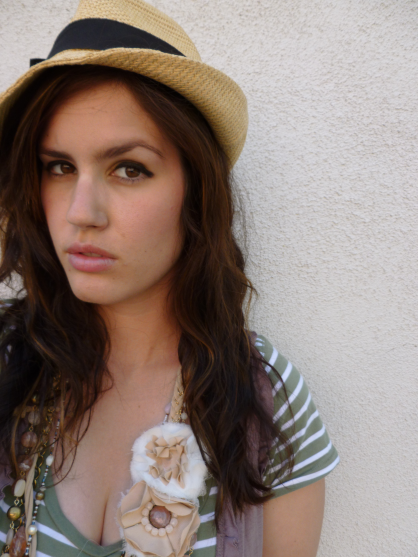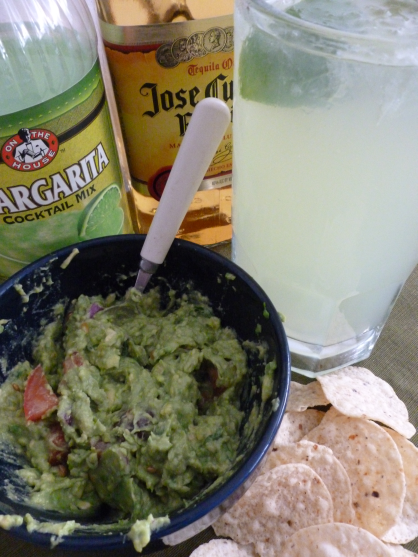 If you take your own outfit photos, you know how awkward it is when someone walks by you and your tripod. How about when someone sees you snapping pix MySpace-style with a point-and-shoot? Um, that was me the other day. That was also me who made a bowl of guacamole afterwards (adapted from
this recipe
) and ate the whole thing.
Oh, but the girl with a tan line on the bridge of her nose from glasses?
That wasn't me. Nope.