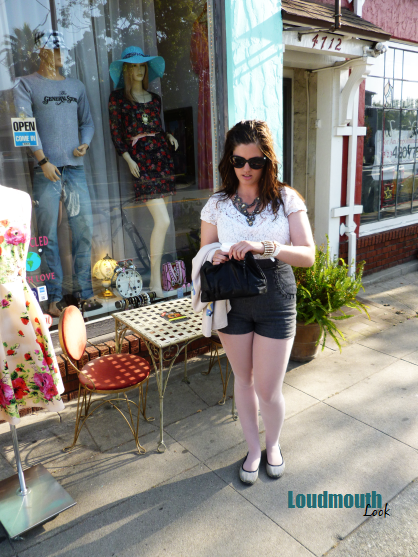 Outfit details: Necklace, bracelet - AT. Watch - AE. Top - Kohl's. Shorts - Rewind. Tights - Target. Flats - Payless. Cardigan - T&T. Clutch - H&M (gift from Liz). Sunnies - BE. Cappuccino - Bru.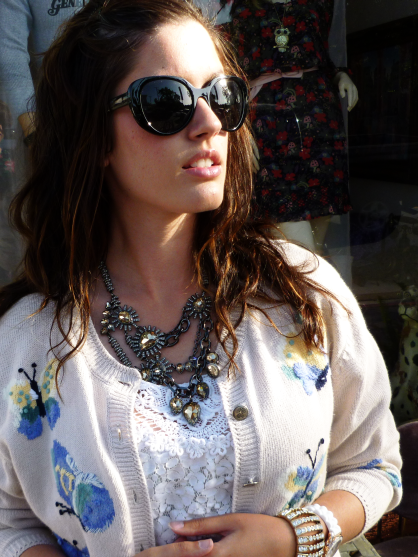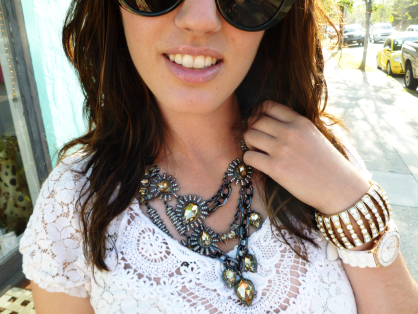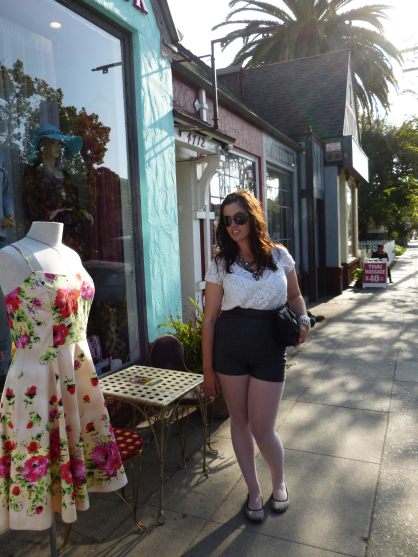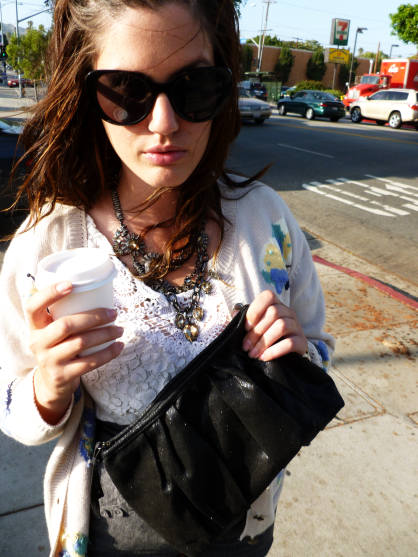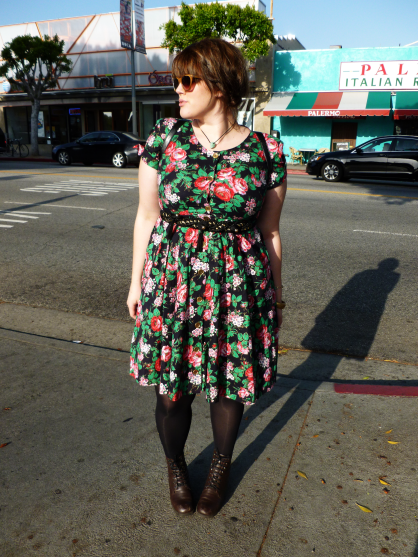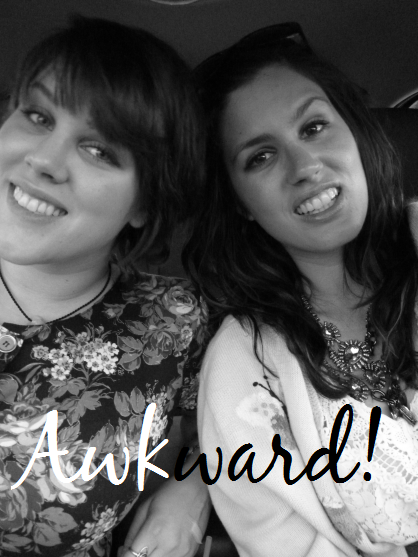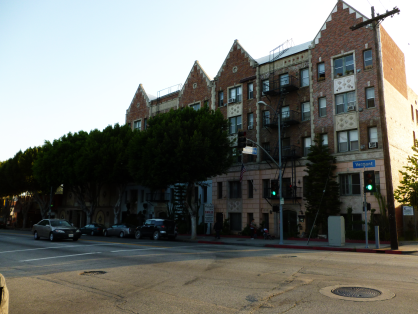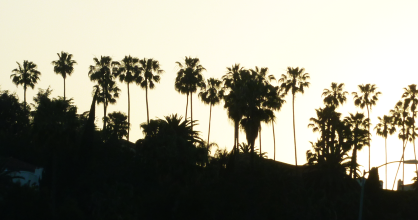 When my sister Liz and I went to Los Feliz to explore the Hollywood neighborhood's vintage and coffee shops, I swear we saw at least five gorgeous men on every block -- and
all
of them dressed well. Srsly, street style photographers need to park themselves right here and snap away at the hot action. I was tempted to do so myself!
As for us, sometimes we're
not
so photogenic...