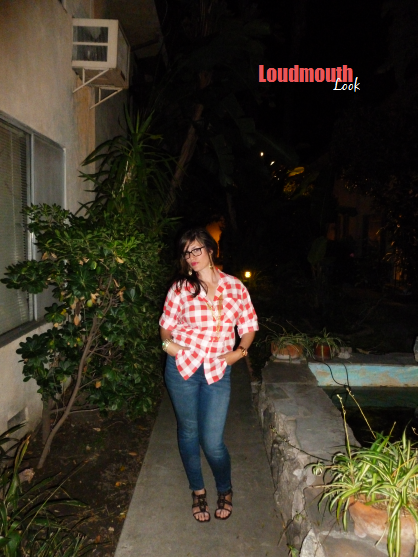 Outfit details: Shirt - Tea & Tulips. Jeans - F21. Sandals - Target. Earrings - The Secret Closet. Necklace - InPink. Bracelet - Ann Taylor. Watch - Michael Kors. Glasses - c/o GlassesUSA.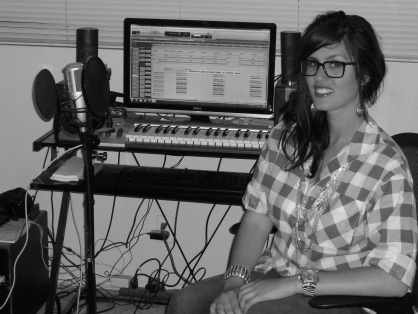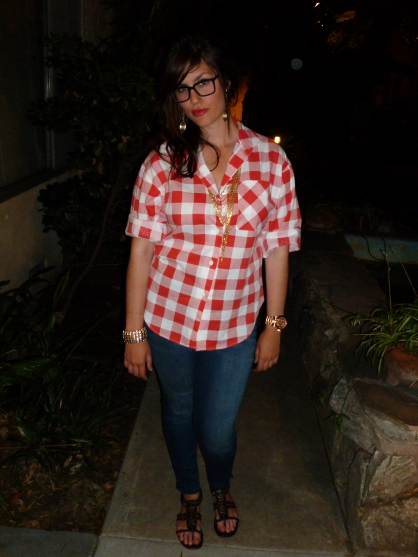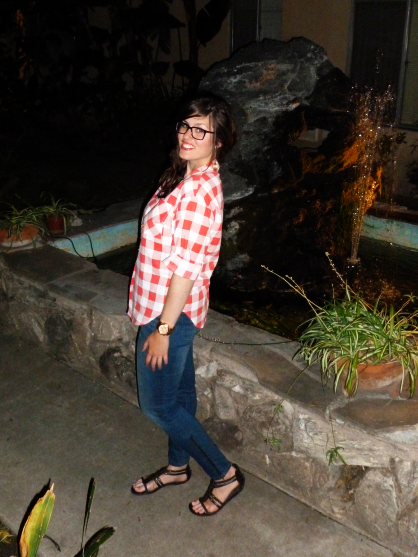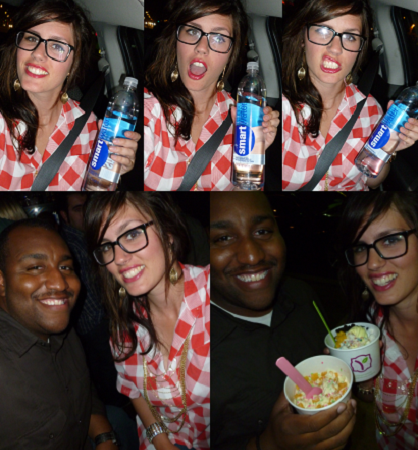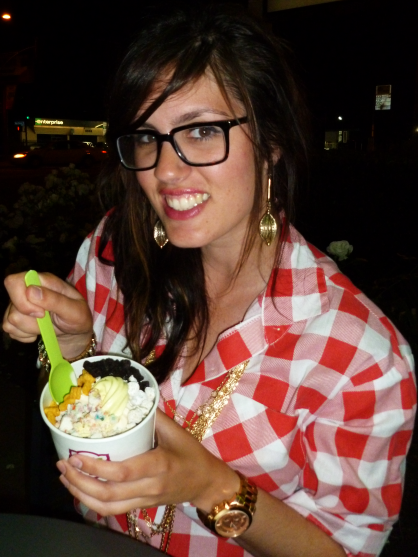 Since I'm using a point-and-shoot camera at the moment, I'm taking pictures like I did before I began blogging publicly. I've always brought a camera with me everywhere, but back in the day, I snapped away without the pressure of trying to make them look 'good' for someone else. It was all for me and for fun and for my own personal memories.
I'm used to being a perfectionist and a workaholic, so I'm glad that photography can be a hobby for me to simply enjoy right now. Though I miss my DSLR, I'm grateful for this opportunity to appreciate what I have and take in the world around me outside of a heavy lens. I'm obviously not judging anyone who normally uses a point-and-shoot; it was just weird for me, personally, to get used to again. I know some of you already told me
here
, but I'd love to know what camera you use!
As for the silly photos, these were taken with
Chris
during a night of drinks at
Mad Bull's Tavern
and froyo at
Yogurtland
. Yes, it's true; I'm a total froyo
addict
. I need to make a scrapbook only using pictures of my froyo combos. Just typing the word makes me salivate.
Froyo.