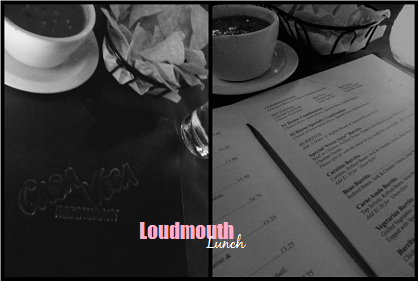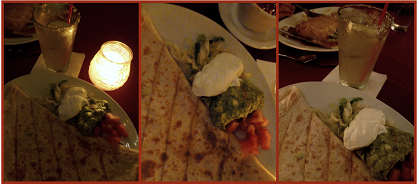 I finally caught up with my friend Celeste (previously mentioned
here
+
here
+
here
) over dinner last week. Wanting to try something new, we chose
Casa Vega
from last year's
birthday list
! I got a quesadilla and a margarita, which were good, but couldn't compare to
Sol y Luna
. The company and conversation, however, were top-notch. Thanks, girl!
Based on this and
my last post
, I'm sure you think I live on Mexican food, but that's only
half-true
. And that reminds me of
Mean Girls
, but I'm going to refrain from going off on a tangent regarding how I rarely watch movies anymore. When I do though,
everyone
knows it, because I flood
Twitter
with rambling commentary. #annoying
I'm going to bring the conversation around full circle here and announce that tomorrow is
Cinco de Mayo
. Mas tequila, por favor!