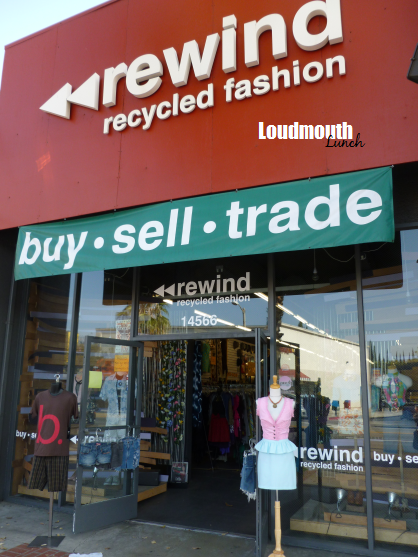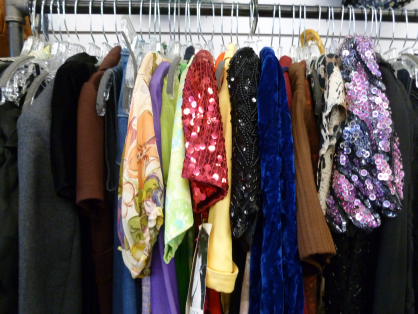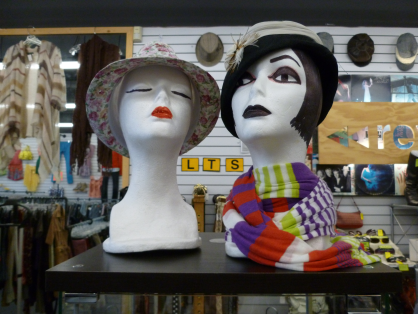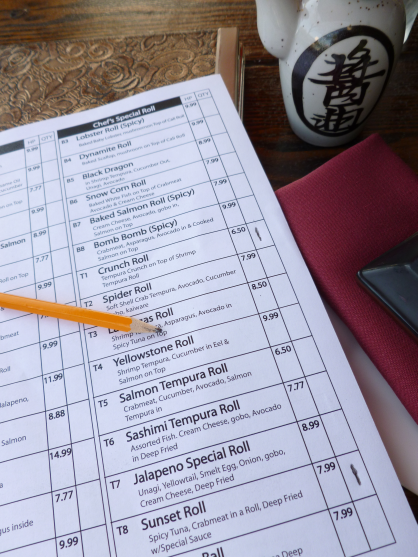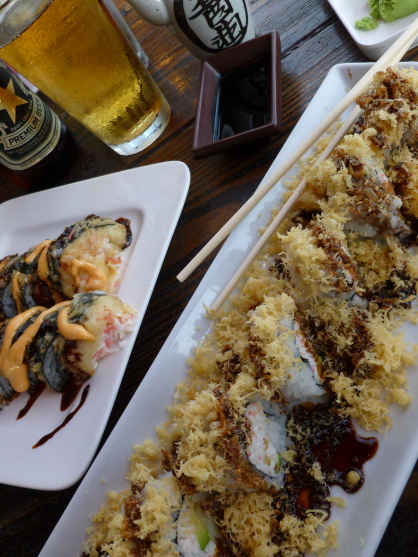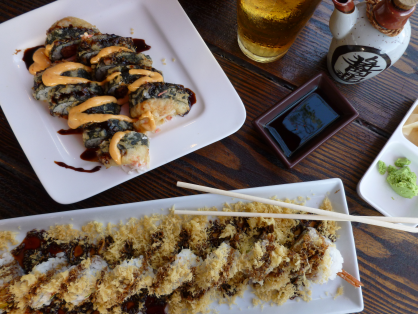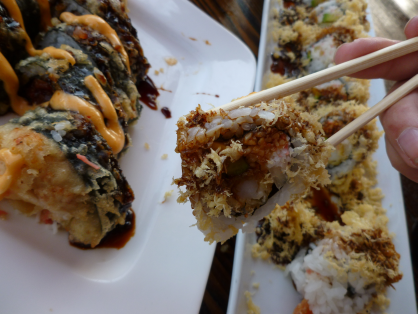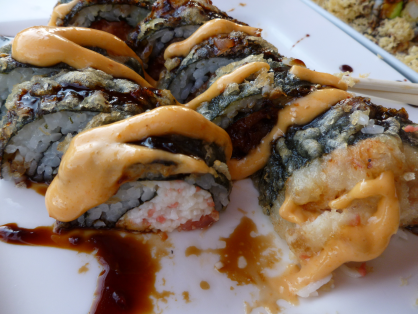 I absolutely love the neighborhood where I live, and a rare day of relaxation provides the perfect opportunity for an afternoon of exploration. The stretch of small shops and eateries on Ventura between Van Nuys and Sepulveda is my favorite. I adore the cozy feel that this corner of the San Fernando Valley provides!
I recently became obsessed with one secondhand shop called
Rewind
. After selling a bunch of items to the store, I immediately
purchased
a bunch, and even had a little credit left over. I wore a couple things over the weekend, and I can't wait to share how I styled them!
For dinner, I walked across the street to
Asakuma Rice
-- the first sushi restaurant I'd visited after moving to California in 2009. It could be simply because of that fact, but it still remains my favorite today.