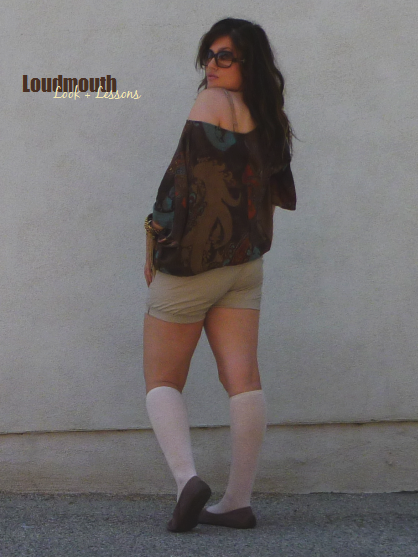 Outfit details: Top, socks - Target. Necklace, shorts - Ann Taylor. Shoes - Payless. Watch - Michael Kors. Cuff, bangles - InPink.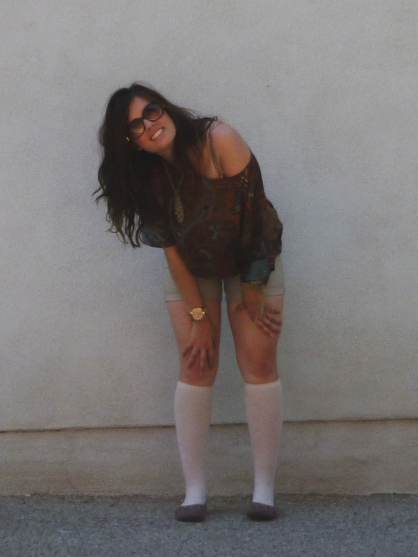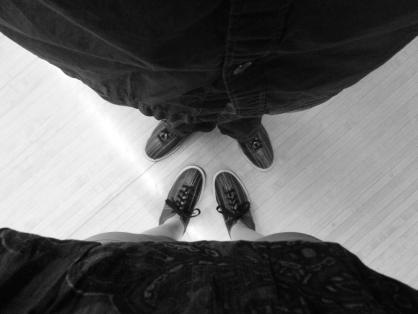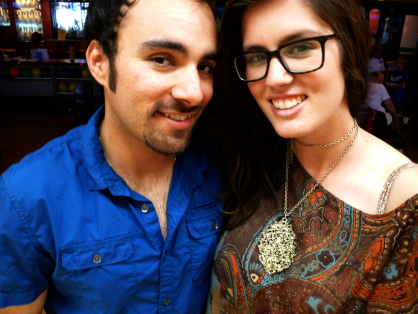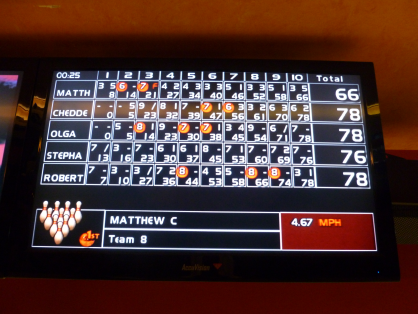 I met Brandon when I first moved to LA and since then, he's welcomed me into his 'family' with open arms. He's incredibly generous and one of the sweetest people I know. At the same time, he's brutally and refreshingly honest, which is why I'm surprised that he didn't comment on these tight shorts. Believe it or not, these are from Ann Taylor. And no, I wasn't allowed to wear them on the job when I worked there.
Speaking of shorts, I'm pretty sure my thighs grew since last summer. Not that I'm complaining -- I
love
being a curvy woman. I was skinny at one point, and life wasn't much different. I was still me, but in smaller clothes. I kinda feel left out because I know that as a woman, I'm
supposed
to have issues with my body, but I don't. I was once asked if I was pregnant, cried, and moved on.
Whatever.
Trust me, I have plenty of
other
things that I'm insecure about... like the fact that I'm going gray at 25. And my lack of bowling skills.
In all seriousness, I don't want any woman to ever feel like she'll only be happy once her body changes. Happiness is a state of mind. If you're not happy now, you won't be happy once you have what you want. It's like waiting for anything else. And I'm all for being healthy, but what's healthy for someone else
might not
be what's healthy for you. We were all made differently and -- don't forget -- beautifully!