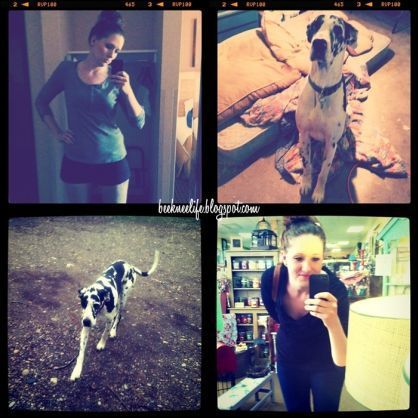 I'm so excited to introduce my featured sponsor for June... Abby of
Bee Knee Life
! Her gorgeous photography and honest personal posts have won my heart over the past month, and I'm sure you'll love her too. Read on to find out what she likes, who she loves, and why she isn't afraid to 'bee' herself (sorry, I couldn't resist). ♥

Why she blogs...
I started blogging in March to document the struggles I was having at the time. I felt like I needed a place to write down how I was feeling instead of bottling it all up inside. I'm not blogging as much now because I'm still dealing with health problems, but
I definitely have a lot of ideas for where I want my blog to go in the future.
I hope to start going on more road trips and taking more photos once I have enough energy, and sharing the unique things I love about living in Montana with others.
My favorite part about blogging has been meeting new people who share similar interests with me, as well as getting to know other online friends better. My biggest accomplishment has been just keeping up with blogging. It takes a lot of motivation to get on a schedule and find things to blog about every day. I would say that is also my biggest challenge too. There are a lot of days where I don't feel like blogging. I have a newfound respect for those bloggers who are consistent and always have great posts!
My blog is a lifestyle blog, for sure.
I post about whatever is going in my life
, but I'd like to start doing more DIY and recipe posts just so I have some extra motivation to get those projects I want to do, done.
I've decided to blog openly about my struggles with mental illness. The most important reason to me is to
help get rid of the stigma that mental illness is something to be embarrassed about.
A lot of people suffer in silence or don't seek out help because it's viewed as something negative. I also know how alone you can feel when you're dealing with depression, OCD, PTSD, or anxiety, so hopefully knowing there is someone out there who is also going through the same thing will be of comfort to others.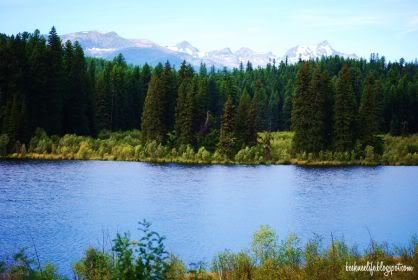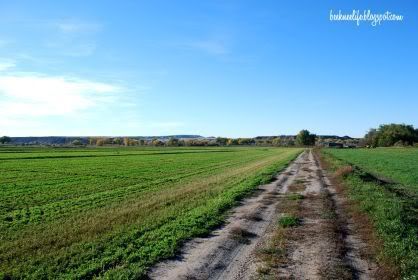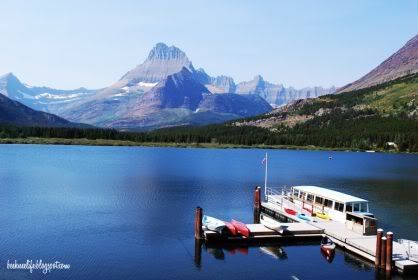 What she wears...
My personal style is a mix of vintage and modern.
I love mixing older pieces with new pieces
, but I'm also big on comfort. Most days I'll throw on jeans, a vintage tshirt, and some moccasins, but I still love getting dressed up in a fancy dress and heels.
Where she lives...
I was born and raised in a small Montana town. When I was in my teens
I hated living in such a small town and having so few things to do for fun.
Now that I'm older I absolutely love living in Montana and being surrounded by such beauty. I've really grown to appreciate living here. Although I do still wish the nearest Target and Starbucks weren't a few hours away!
Her love life...
I'm not technically "in a relationship" right now but there is someone who is very important to me. I met him when he came to Montana for a summer job last year, but unfortunately he had to go back east once the summer ended.
We still talk every day, and he's been there for me through all the stuff I went through this past year.
It's frustrating when you want to be with someone who lives a few thousand miles away, and there have been a few times where we both felt like we couldn't do it anymore, but for now we're just seeing where it goes. You never know what might happen in the future!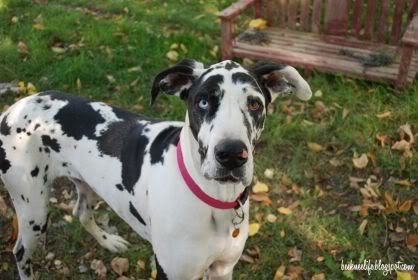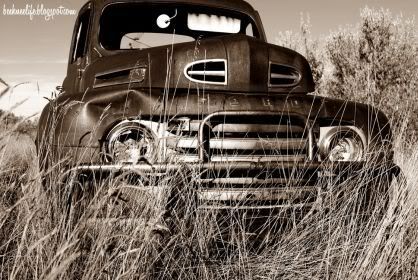 What she does outside of blogging...
I love traveling; there's just something about being on the road, surrounded by beauty, and
enjoying life at that moment.
I also like taking photos, hanging out with my sweet great dane named Poppy, and exploring the land around my family's farm.
The cameras she likes...
I use a Nikon D60 for my photos, as well as my iPhone.
I take all my own photos
and I hope to eventually purchase a tripod so I can start doing outfit posts.
Her dream job...
My dream career would be traveling all over, taking photos, and documenting it all on a blog. My more realistic dream career (haha) is to work for a nature conservation nonprofit to
help protect the wild, untamed nature
I've grown to love so much.
Words of wisdom...
The biggest piece of advice I can offer is
don't be ashamed to ask for help!
I know it can be hard to admit you feel depressed but there are people out there who want to help you get better. Whether you tell a parent or a friend how you're feeling, start seeing a therapist, or go to the doctor to get on medication, all are positive steps towards feeling better. There are also suicide hotlines or online forums that can help if you don't feel like you can talk to anyone in your life.
Try to remember that things WILL get better.
I know it's so hard to believe that when you're in a bad place but they really will!