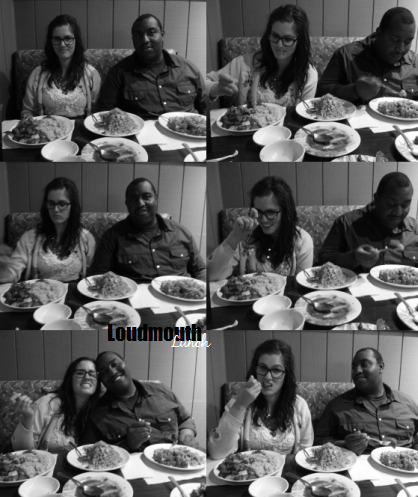 During the past couple months, I decided that spending money on experiences was more important than spending money on things. This was not a conscious decision; I barely shopped at all, and didn't even notice until recently. Having new clothes has become less of a priority as I explore new places through dining and travel. In fact, my wardrobe continues to
shrink
as I pore through my belongings and pack for the upcoming move. Anyway, here are a few local places I've enjoyed recently that I'm just now getting the chance to share.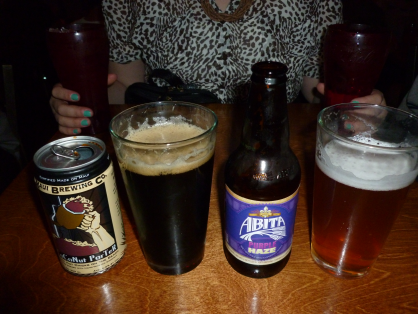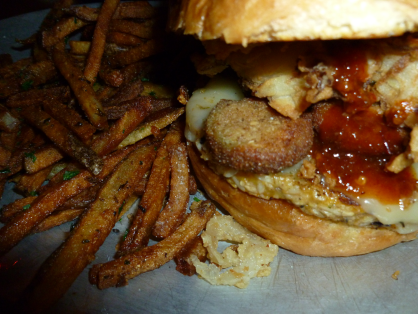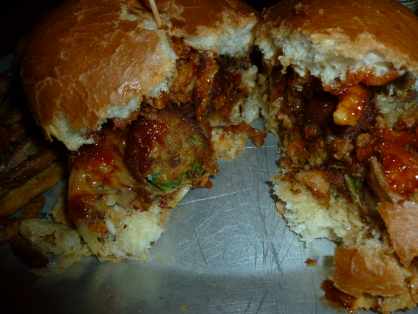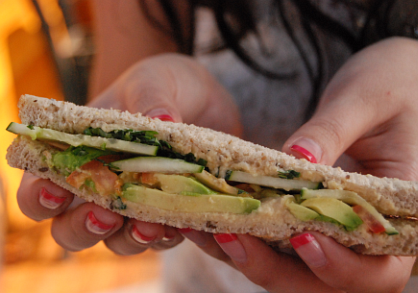 That last photo is from the first time I ate at
Blue Dog Tavern
, one year ago. Since then, it's become one of my favorite burger joints! I love that there are vegetarian options, I love that it's not a chain, and I love that the walls are covered with photos of dogs. The burger shown above comes with pepper-jack cheese and deep-fried jalapenos.
Yum!
I'm going to miss being able to walk here.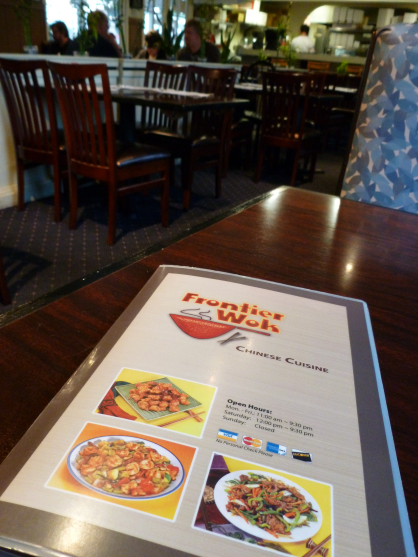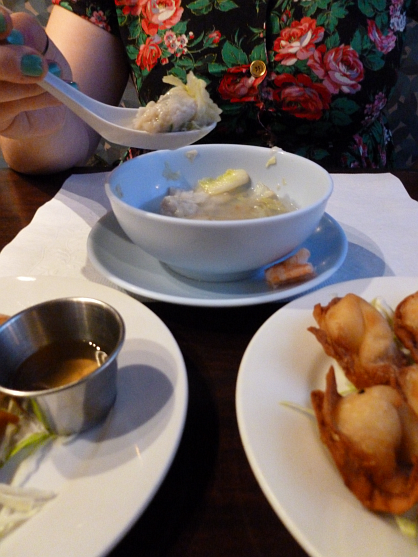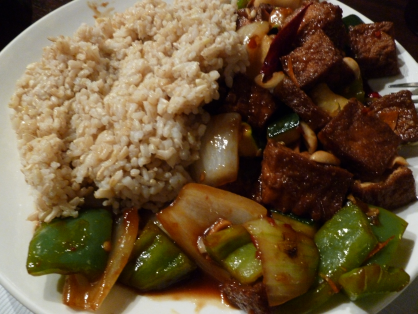 I didn't find out until recently that Chinese food isn't all about beef and chicken! Spring rolls, cream cheese wontons, and kung pao tofu were all found at
Frontier Wok
. I'll be back -- everything was delicious!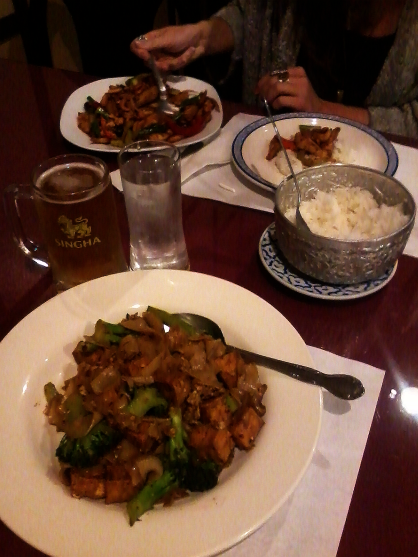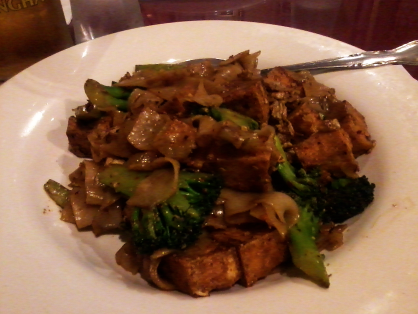 I've been regularly visiting
Amazing Thai
ever since
Adam
recommended it a long time ago. Pad See Ew is my favorite dish... Though it's not supposed to be spicy, I always ask for it to be added. I've never tried anything else, and I've never been disappointed. :)