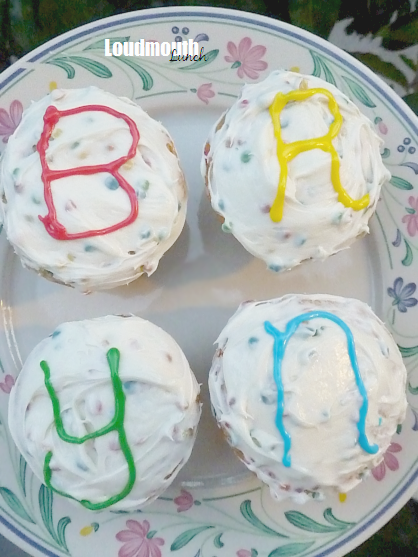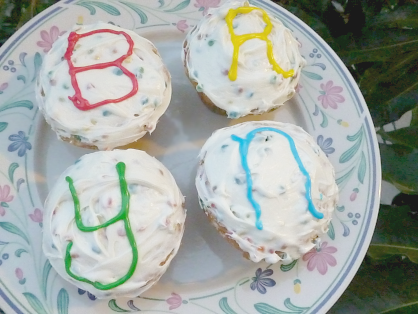 My friends know me as the girl who makes cupcakes for
every
occasion. As a birthday gift to
Bryn
, I baked a batch using
Funfetti
cake mix and
Rainbow Chip
frosting. Mmm!
Here's my baking technique:
I follow the normal directions on the box, except for one thing... I use applesauce instead of eggs! I've been doing this for months, and I like to call it my 'secret' recipe since you can't really tell a difference. In fact, I think they're better this way -- the cupcakes turn out
so
moist and yummy. And, believe it or not, they don't taste like apples at all! (I tried using bananas once too, but the banana flavor took over and they tasted more like sweet banana bread. It was good, but not the result I wanted!)
Next time you bake, try using three tablespoons of applesauce in place of each egg. (Normally boxed cake uses three eggs, so that would be nine tablespoons...) Just make sure you use the unsweetened, natural kind. For more egg substitutes, check out
this article
. :)

PS: This weekend is the
move
I've
mentioned
, so I won't be posting for a few days. I'm
so
excited to live with my best friend and his best friend. :) Once I get settled in, I'll be back to my usual blogging routine. June was amazing and I literally have
thousands
of photos to prove it! Soon I'll share all the details of
LA Pride
,
PowerHouse 2012
, and my weekend in San Diego -- but in the meantime, be sure to enter my summer beauty
giveaway
!