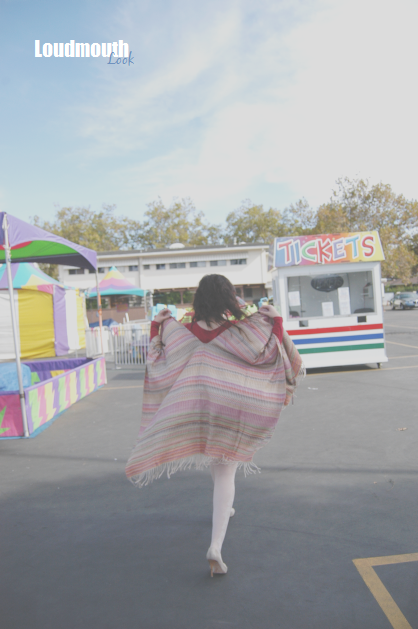 Call it what you want to call it -- this piece (from ASOS) has become a closet staple since I added it to my wardrobe late last year (I wish it was still available for you, but
here
's a similar one). It's perfect for layering and adds a little something extra to every outfit I pair it with.
Here's how you've seen it styled in the past.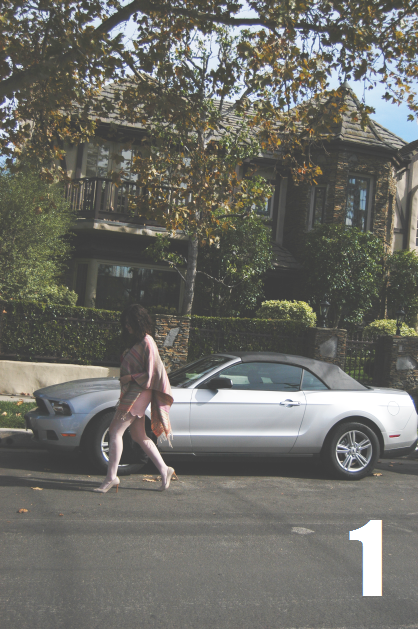 I
love
wearing something long on top with something short on bottom; it's a perfect balance! I decided to go with that combination the
first
time I wore this poncho cape. It goes gorgeously well with almost any color, including my pink scalloped shorts and red long-sleeved tee.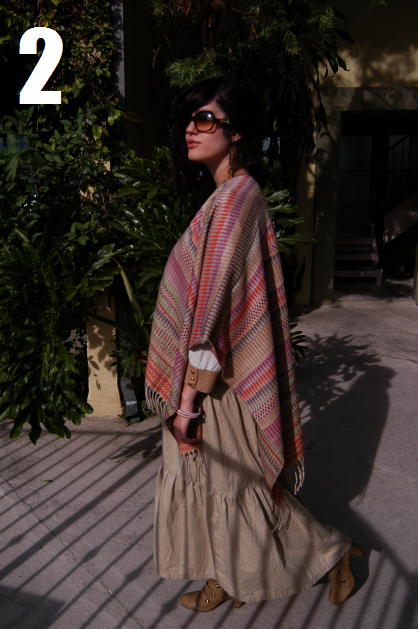 I'm all about comfort, so wrapping myself in cozy layers and a long skirt was only natural for brunch back in
March
. I added a few bangles in complimentary colors to complete the look.
Soon spring arrived and, appropriate for the season, I wore this piece with shades of yellow. I packed it for a family
vacay
, and I'm so glad I did; it was worn multiple times throughout the week.
I wore
this
for wine tasting last month, and I've repeated the outfit since. The combination of these items results in a look that's all at once fun, functional, comfy and cute -- if I do say so myself! My sister was in town at the time, and she decided to sneakily wear the poncho cape the next day. I didn't even notice at first...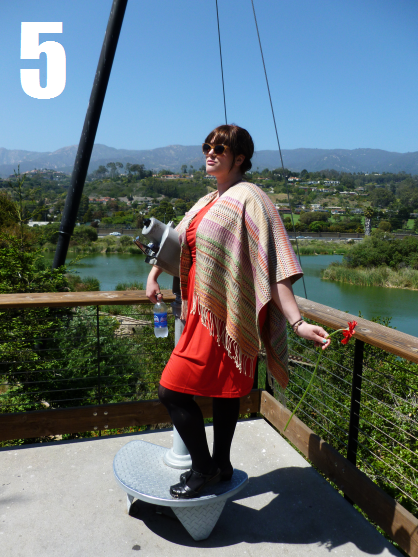 Here
she is, wearing it over a bright red dress. I'd love to know how it looks with purple, too. I'll have to try that and share the results. ;) I'm looking for more ideas... Do you have any?
And, just for fun, I'd love to know what
you'd
call this piece. ASOS described it as a cape, but I think it's more of a poncho. Then,
Yvonna
used the term 'poncho cape' in a comment, and
that
has stuck with me! It could also be seen as a shawl though, or a wrap... Hmm...
By the way, this is a new blog feature.