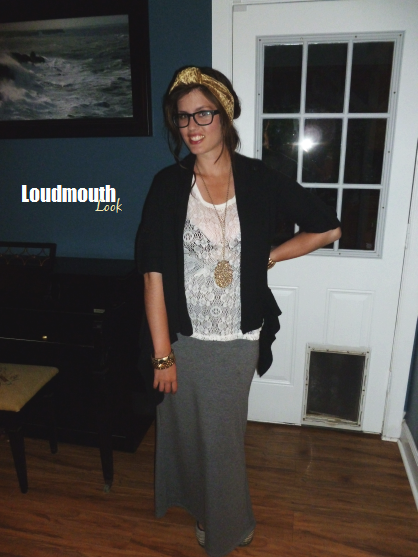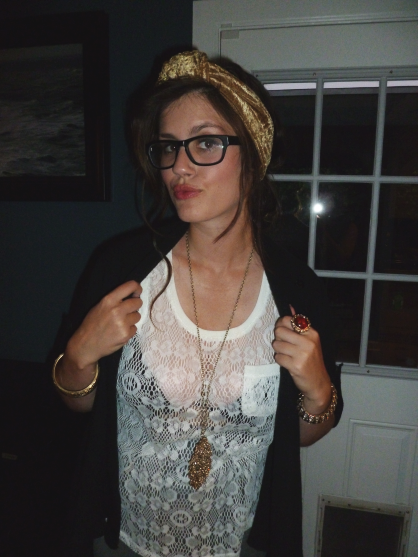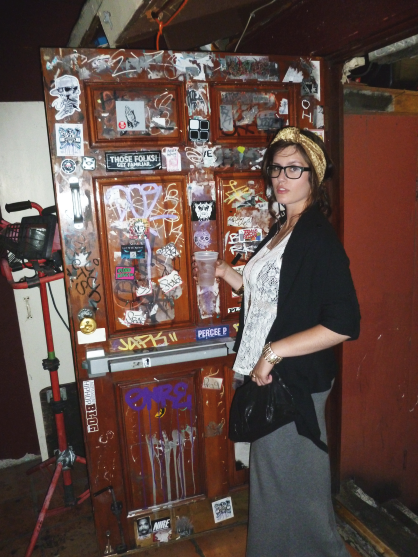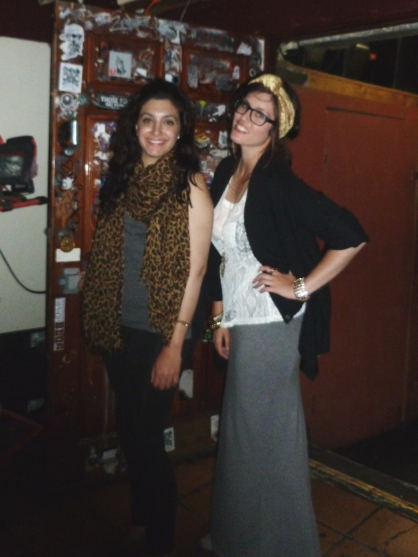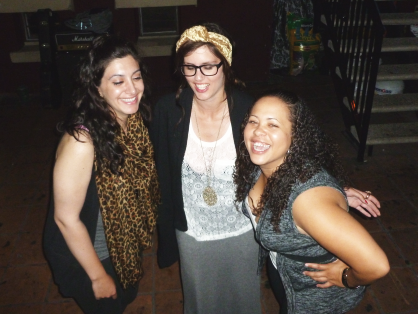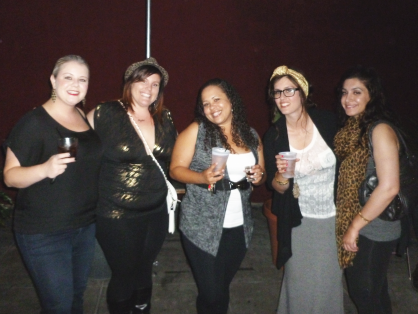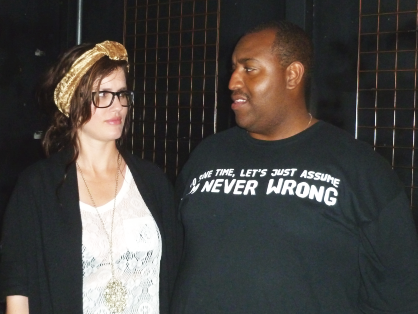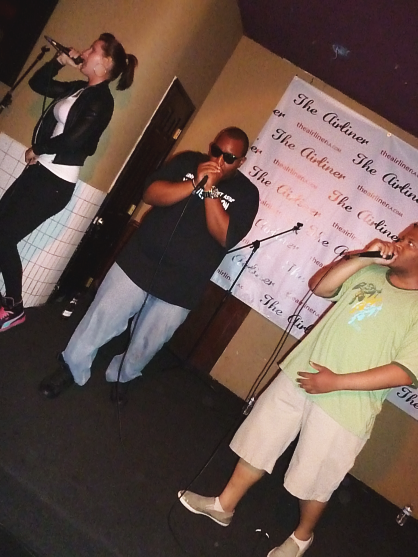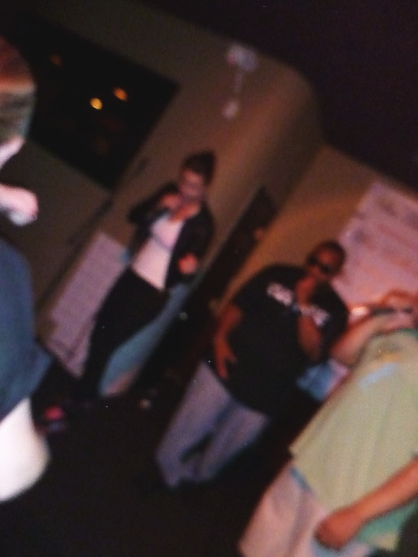 Outfit details: Necklace, bracelet on left hand, sweater, skirt - Ann Taylor. Turban - Red Velvet. Top - Pinkzone. Bangle on right hand - InPink. Ring - Target. Clutch - H&M (gift from Liz). Flats - Payless.



If you've been reading my blog the last few months, you should be familiar with
Chris
and
The Nines
. I brag about them so much, I might as well be the president of their fan club! Here's a quick bio: Chris, along with Joe and Amy, began recording as an official musical group in October 2011. They came out with their debut album in May 2012. A few weeks ago, they played their first show together, at
The Airliner
!
I had an awesome time singing along in the audience with Jamie,
Taylor
, Devon, and Liza (pictured above). As I've pointed out
before
, I'm completely okay with posting personal photos of friends (taken indoors, with flash). To quote
Jessica
: "I know you're wondering why I don't just bring my happy little butt over to the beach or nature preserve... but I have too many other priorities to drive around and take one hundred or so photos in the right lighting or at a certain time of day." As I've
said
, I like to take pictures for my own benefit. I like to have a professional-looking photoshoot too, but most of the time, I do this for fun and for memories. That's my thing. :)
At any rate, I now live with two-thirds of The Nines, and it's so inspiring to hear them record while I work on my own creative stuff. They'll be having another show at the same spot this Sunday, so if you're in the area, please go for me! (I'll be doing something else that day, which I'm sure you'll read all about later.) In the meantime, enjoy the group at their
blog
,
Facebook
,
SoundCloud
, and
iTunes
.