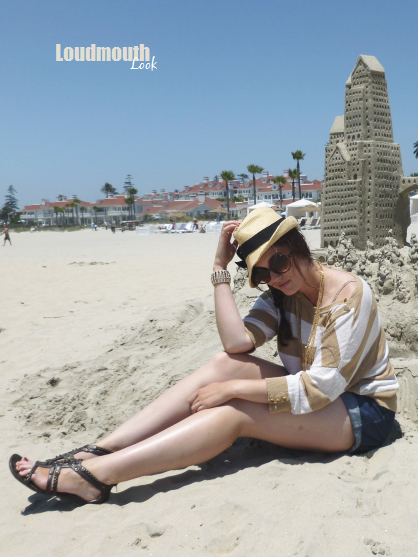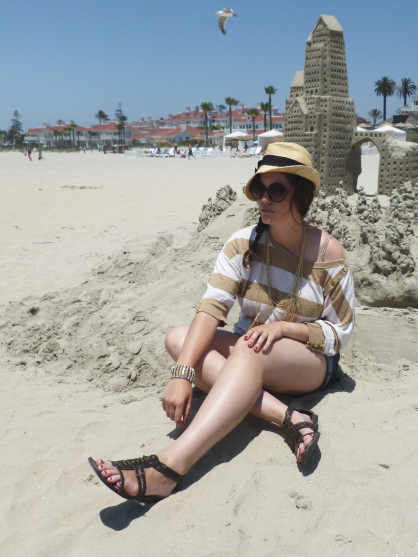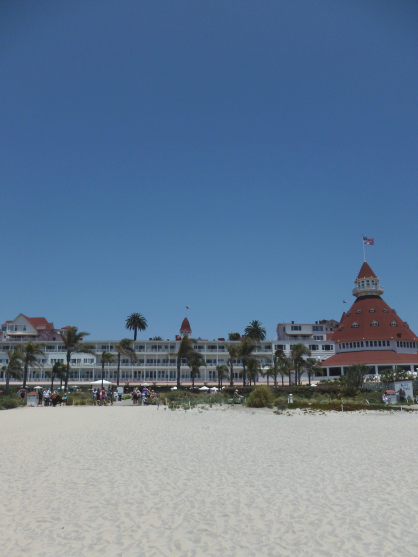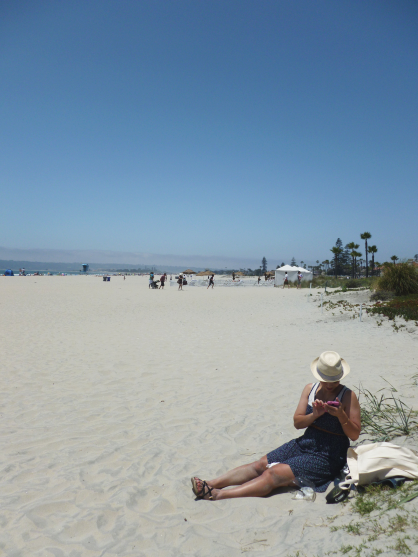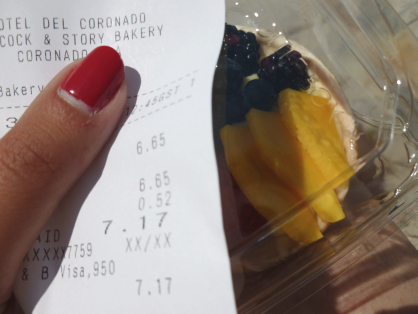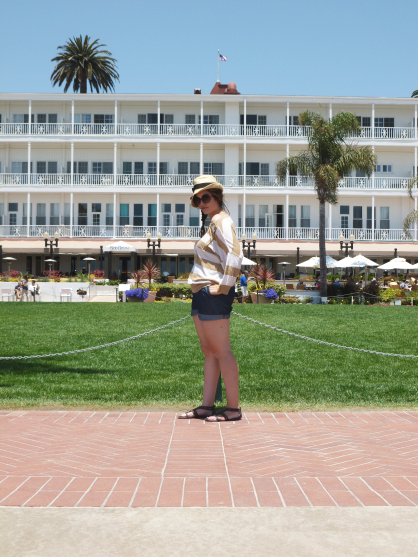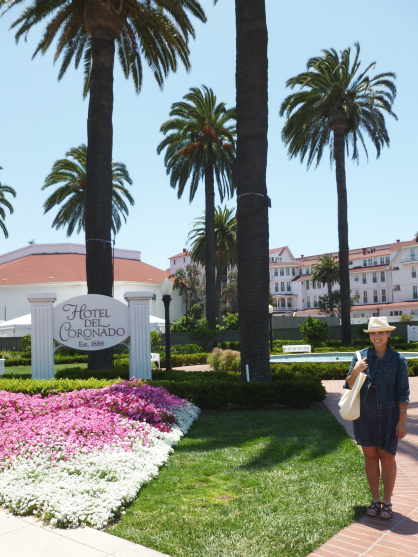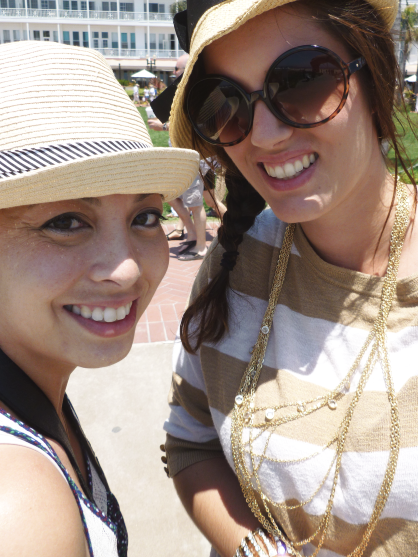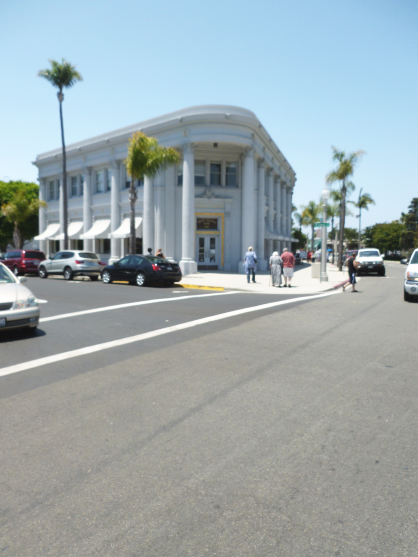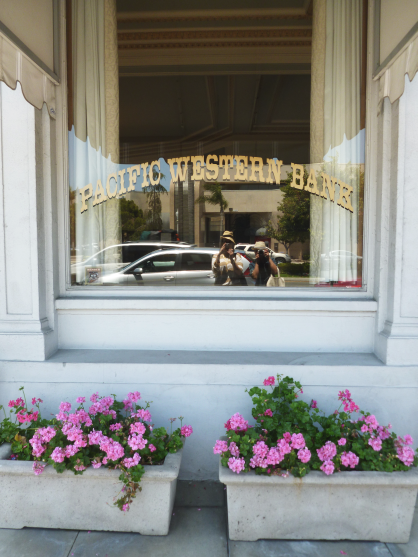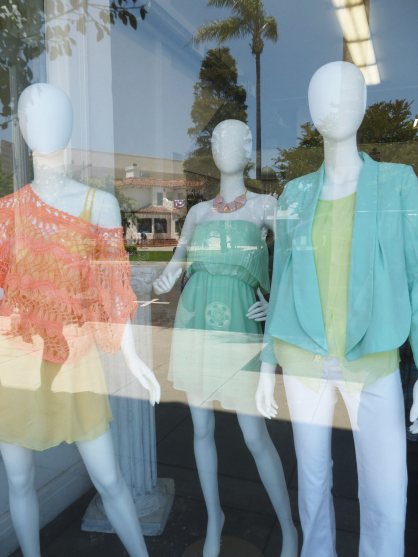 Outfit details: Sweater, shorts, bracelet - Ann Taylor. Sandals, sunglasses - Target. Necklace - InPink. Hat - Love Melrose.



My last few hours in SD were spent at Coronado Beach near the legendary, luxurious
hotel
of the same name.
Jessica
and I enjoyed deliciously pricey fruit tarts (approximately $1 per bite) as we sat on sand and took in the beautiful view of water against mountains. I'm constantly amazed by the landscape of Southern California!
We then explored a few shops on Orange Avenue (mostly focusing on candy stores) and grabbed lunch (as aforementioned) before heading back to her place. From there, I left for home, eating leftovers on my way! It definitely beat stopping for fast food.
Well, this is my third and final post about a fabulous weekend in San Diego (see
one
+
two
). I also went to Santa Barbara a little while ago (see posts
one
,
two
,
three
+
four
). And
this
weekend, I'll be heading out on
another
travel adventure! I'm well on my way to achieving some of my
summer goals
. ♥ I love my life and I love this season!