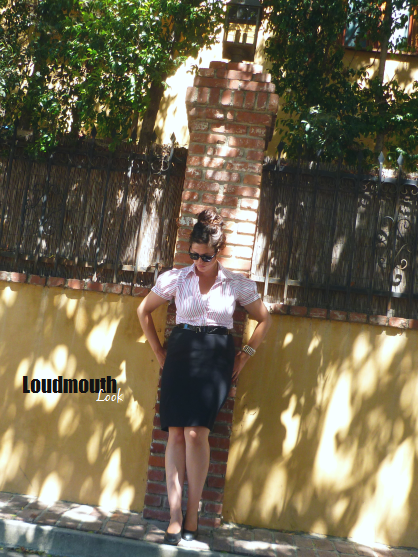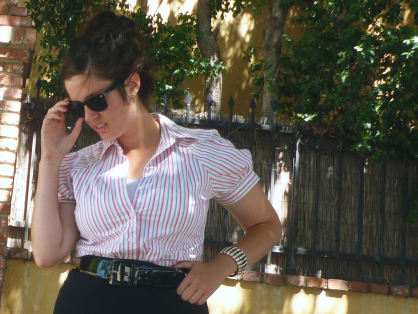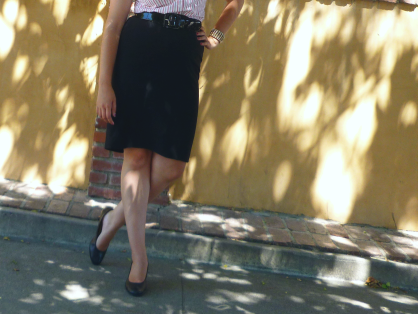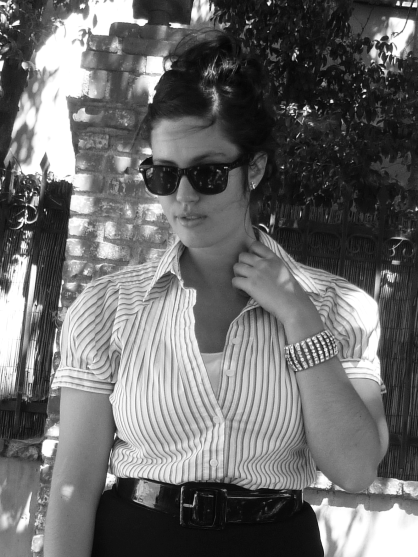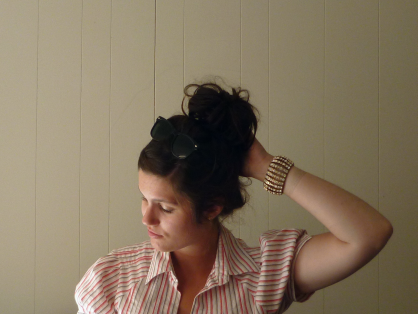 Outfit details: Sunnies - Sunglass Warehouse. Tank, skirt, belt, bracelet - Ann Taylor. Pumps - Target. Earrings - I don't remember. Shirt - I don't remember, but here's a similar one.



A button-up shirt, a pencil skirt and a pair of basic black heels are my work wear staples for summer. Though I normally like to wear a full
suit
, it's much too hot for that in July!
I go in for a Saturday morning shift a couple times a month, and yesterday was one of them. These were taken after a few sweaty hours of entertaining customers outside, then enjoying sushi at
Hanami
. I'm all for hard work, as long as I get to eat. Mmm, food...
Anyway, I'll make this one short and somewhat sweet, as I still haven't unpacked after a week in my new space and only have a few hours left of my weekend. I almost showed you a photo of my bed surrounded by boxes, but I'll save that for a before/after post. ;)