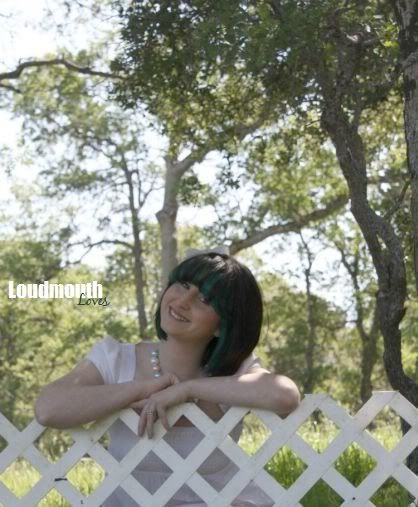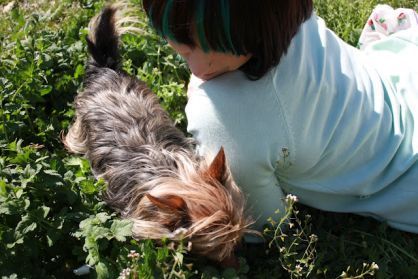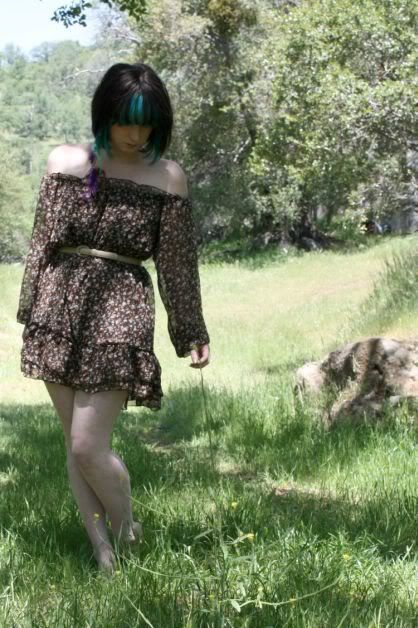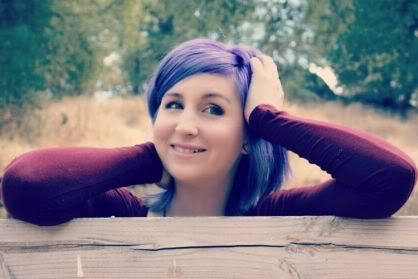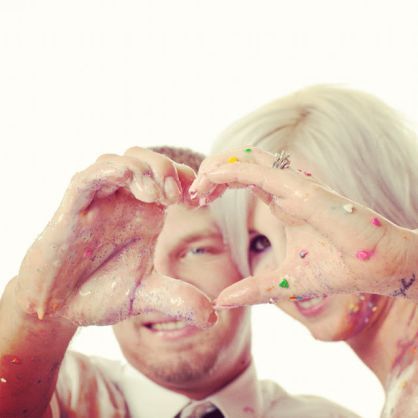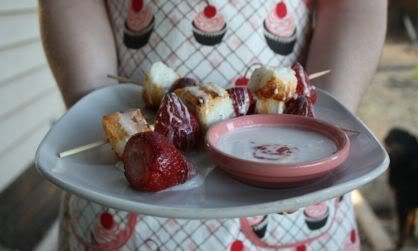 It's been a joy getting to know Jessa over the past month through her cute
blog
and beautiful
shop
! Read on for my interview with this lovely little lady. I'm sure you'll have something in common!

1) Were you born and raised in California?
Yes! I was born in the city by the bay and later moved to the beautiful Sierra Foothills just below Yosemite National Park. I have briefly lived in other cities and states but California and The Thousand Acre Woods (my family's ranch) have always been home to me. Sometimes I find that I am a little more isolated than I would like but, at the same time, this is what I cherish about my home in the woods. I cannot say there are many other places I'd want to be!
2) Do you have a significant other? If so... tell us more!
::blushes:: Yes, I am married to my teenage sweetheart Christopher who I typically refer to as my Christopher Robin. He is my partner in crime and I cannot imagine my world without him in it. We have been a team for over a third of our lives and seems so hard to remember my life prior to his presence in it. He is such a blast and I blame my little smile lines on him.
3) When and why did you start blogging? How have your motivations and goals differed from then until now?
I originally started my blog as a place to answer questions about vintage. When I started
Caked Vintage
people had many questions so it just seemed natural to work into the blogging world. Slowly it grew into following my style, some beauty tips, recipes, and just the inner workings of my everyday life. Truth be told, I had never even read a blog until I started one so I went through such a culture shock once I did. It started as a branch of my business but has bloomed into a whole new world full of discovery, inspiration, and some of the most amazing people I could ever hope to know! It's been a beautiful adventure and my only goal is to keep soaking up every moment of it!
4) Describe your personal style.
If I were to describe my personal style I would have to say eraless. I like creating my outfits to represent how I am feeling. Style allows you to be anything you want to be. It's like playing "imagination" for adults! One day I may be running through a field ready for an adventure on the prairie while the next day I may be dressed for "Breakfast at Tiffany's". The beauty of personal style is there are no rules and the creative freedom is endless.
5) What are some of your other hobbies and passions? What do you do outside of blogging?
I am a bit of a scatterbrain which means my hobbies and passions are ever changing. I tend to become obsessive for my "mission of the moment" as my husband likes to tell me. My unchanging favorites consist of thrifting/yard-saling, wakeboarding, photography and writing poetry.
6) What type of camera do you use for your photos? Who normally takes your photos?
Currently I am shooting with a Canon XSi. I typically take my own photos with the help of a tripod and wireless remote. Occasionally Christopher Robin moonlights as my own person photog when necessary, but I try not to ask as much as possible. For some reason I am extremely shy when he is behind the lens!
7) What has been your favorite part about blogging so far and/or your biggest accomplishment? What has been your biggest challenge?
I would say meeting new and inspiring people has to be my favorite part of the blogging adventure. I live in a very small town where I tend to "not fit in". I love interacting with people who are different, interesting, and not afraid to be just that. As for my biggest accomplishment I would have to say that starting something from scratch and not giving up is huge! There are many challenges that come with maintaining a business. The greatest of those has been trying to find exactly where I fit in the scheme of things. Where my main focus is going to lie and sticking to it. I find I want to branch out onto every possible limb of this journey but that is not realistic. Finding what you do and doing it well should be the main goal.
8) What is your dream career?
Doing what I love on my own schedule. I know this sounds extremely broad but I love the idea of being home with my hubby and fur babies as much as possible while still doing something, that not only brings me joy, but professional fulfillment. My hope is that this would also present more opportunities for Christopher Robin and myself to travel.
9) What category would you place your blog in and why?
I would have to say lifestyle. Isn't that where us scatterbrains fall? I do not have one thing I write consistently about. I just blog about whatever I am currently passionate for or about. Sometimes it's beauty... sometimes it recipes... and sometimes it just my ramblings or rants. I just try to be real about the style of life I live.
10) What is a piece of advice you can share for other bloggers and/or other Etsy sellers?
Focus your efforts. Find what it is you love to do and do it well! This applies to both. Make sure to not overwhelm yourself by trying to be a "do it all" blogger or shop. If you find that special little nook you love, others will see that love, and love what you do in return!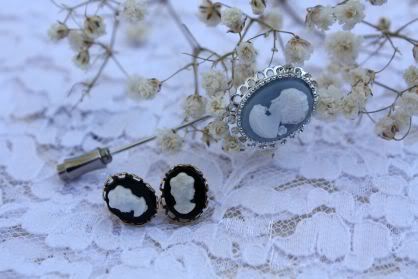 You also have a chance today to win these gorgeously vintage cameo earrings and a cameo pin!
To enter, simply visit Jessa's blog and leave a comment on any post. Then comment here saying you did so!
The winner will be randomly chosen one week from today. Good luck!