I'm proud to post the most dope mix I've ever shared on this blog or in life. It's seemingly random, comprised of songs from different genres and different years -- but somehow, it all makes sense. Don't you love when music speaks as if it's telling a story just for you?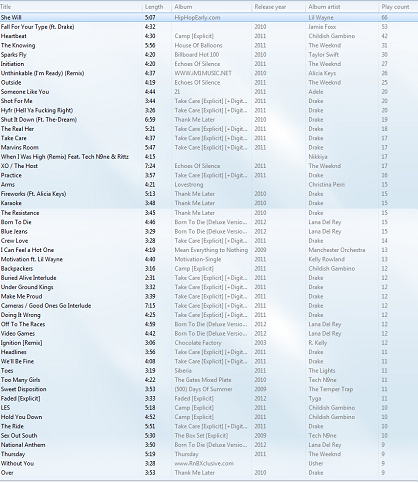 As you're listening, feel free to click on the screenshot above and analyze. That would be the top 50 songs on my computer, and
many
of them are embarrassing. So good, though...