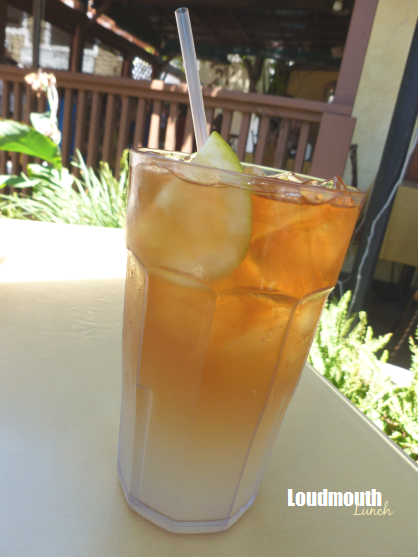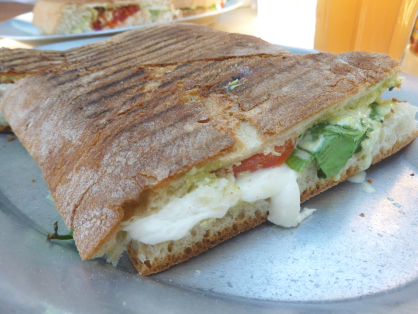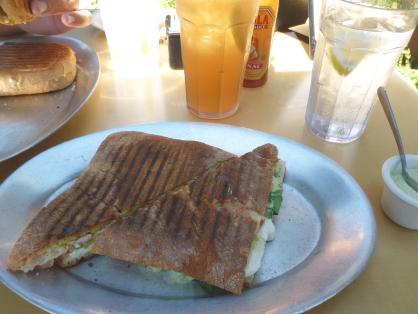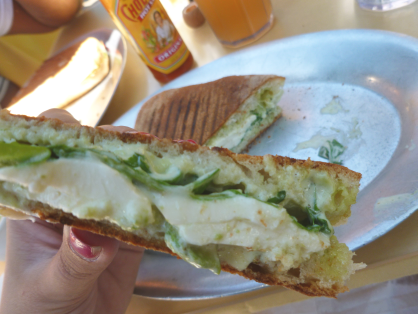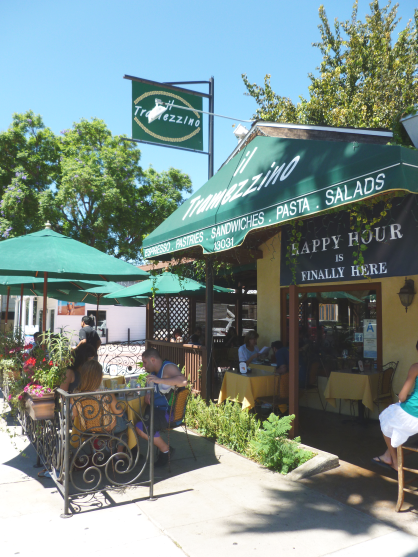 It had been a surprisingly long time since I'd explored a local restaurant, so I was excited for my first visit to
Il Tramezzino
yesterday. The Italy-inspired
menu
was right up my alley; it boasted a variety of coffee drinks, baked goods, sandwiches and salads. I couldn't believe I'd never been there before!
As it was right around noon, I opted for an Arnold Palmer (best I've ever had) and the Sicilian panini (gooey goodness between crusty bread). I couldn't tell you what the inside of the cafe looks like, because we were too busy enjoying our delicious food -- and the beautiful weather -- to go indoors.
It was the perfect meal and a perfect day, and I plan to go back for breakfast. Anyone wanna join?