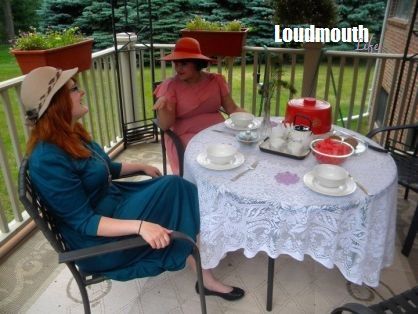 Liz had a tea party in my parents' beautiful backyard over the summer, and I thought it was the cutest thing. I couldn't be there, but now I want to host my own! This would be the perfect idea for a cool autumn night indoors, as well. Here are some tips, straight from my sister, for hosting the perfect tea party!
♥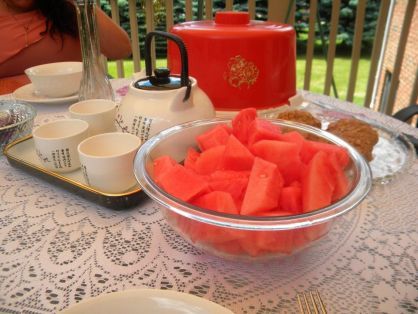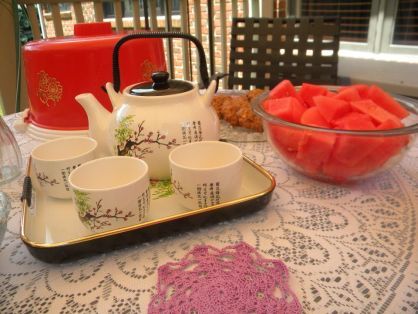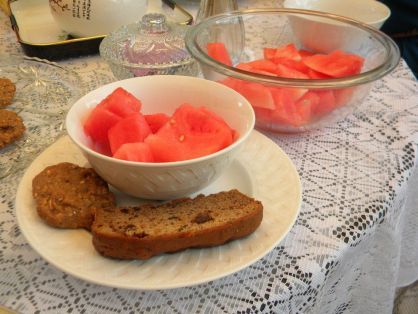 The Tea:
Provide a wide variety, including caffeinated and decaffeinated. This tea party's favorite was
Passion Tazo tea
.
The Food:
Keep it light. Serve appetizers and drinks, not a full-on meal. Make vegetarian and vegan snacks for all types to enjoy, and separate things with nuts from the non-nuts. In my group I had a vegan and a nut allergy, so I had to take these precautions! Offer both sweet and savory; I chose watermelon, banana bread, oatmeal cookies, salty nuts and chips with guacamole.
The Guest List:
Keep it small. Smaller groups make for better, all-inclusive chit-chat!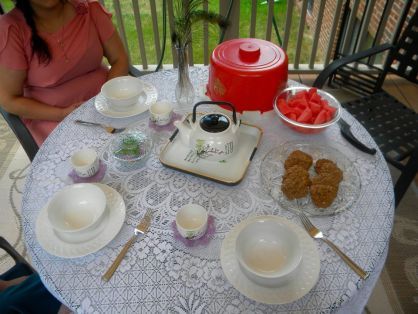 The Location:
Have your party outside! (If it's a nice day.)
The Attire:
Dress fancy. Just because it's fun. (All outfits shown here c/o
Hourglass Dollhouse Vintage
.)
The Decor:
Check out thrift and vintage shops for authentic items. I found the antique doilies and vintage cake box at
Town Hall Antiques
in downtown Romeo; the vintage tea pot, tray, and cup set at Salvation Army; and the peacock feathers and vase at a flea market. The lace tablecloth was borrowed from my mom.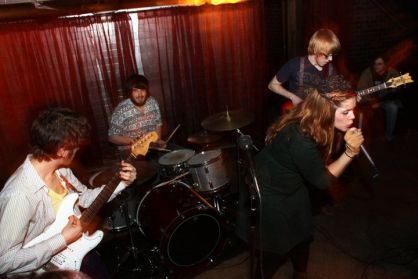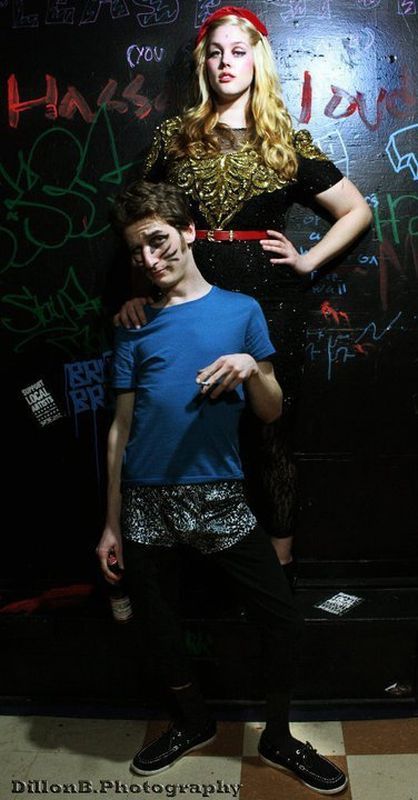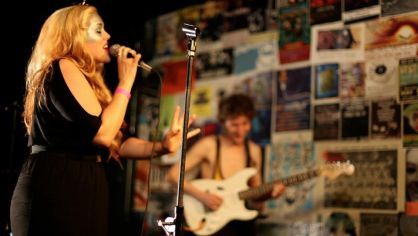 And those are just some random photos of my sister with her band. (I did not take these. They are all from the Phantom Cats Facebook page.) If it isn't obvious, she was always the cool one growing up. And by the way, I have no idea what color her hair is right now.