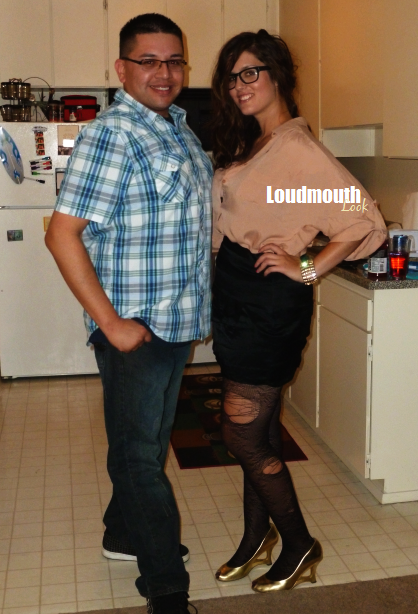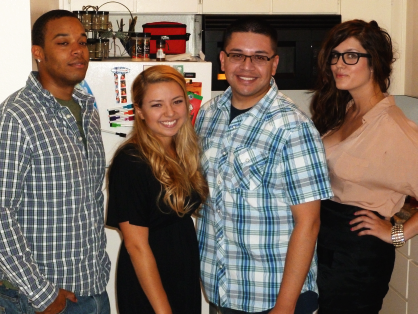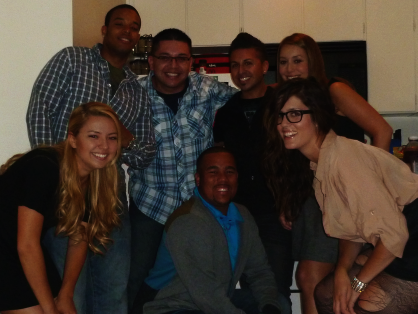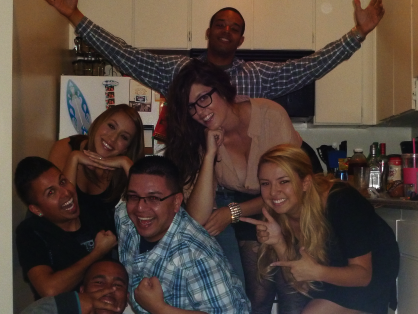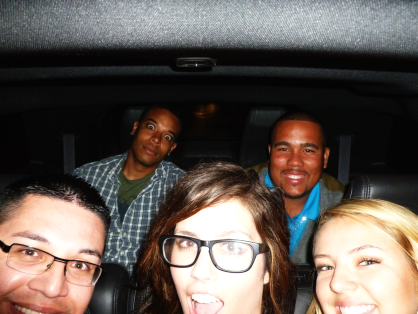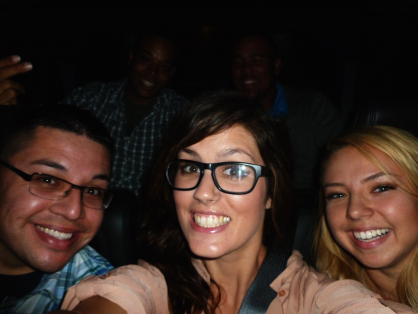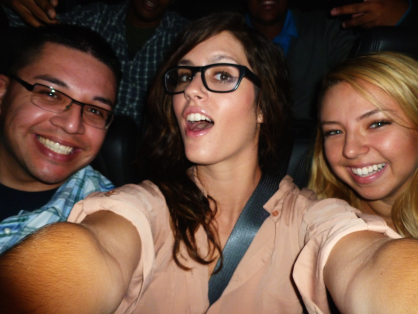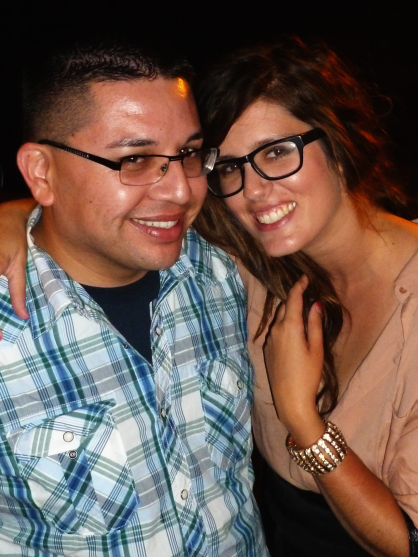 Outfit details: Shirt - Forever 21. Skirt, tights, bracelet, heels - AT.



I don't think
my friend Eric
knew he was going to be featured in the first photo of this post, but to be fair, I completely forgot to force -- I mean, politely ask -- someone to take one of me alone. I guess it's okay to not have blog
constantly
on the brain, right? I mean, is it okay to just celebrate birthdays without remembering to document every detail? I hope so, since I only have
one
photo from the bar. All others were snapped at the pre-party and en route in a rental. (It's just more fun to pile into an SUV than take separate cars!)
Our gang doubled once we arrived at
Happy Endings
in Hollywood, or maybe it tripled -- I don't remember. I would know if I hadn't spent so much time having fun and had taken more pictures instead. My point is, Eric has a lot of friends, and I'm happy to be one of them.
As for the outfit, I'd been looking for a shirt
like this
for months. I was too excited when I found
exactly
what I was looking for, at less than $20, and purchased with a gift card to boot. I rarely have such luck in shopping -- or in life, for that matter. Moments like that make me so grateful. It's the little things...