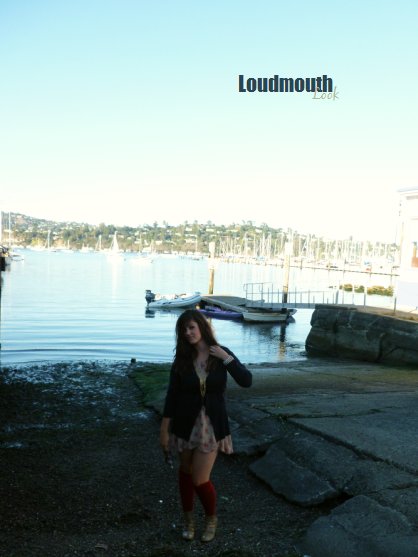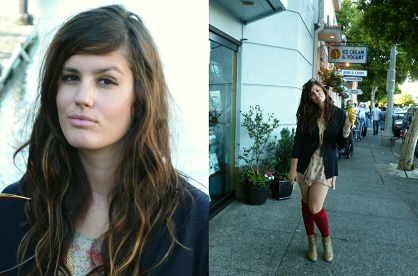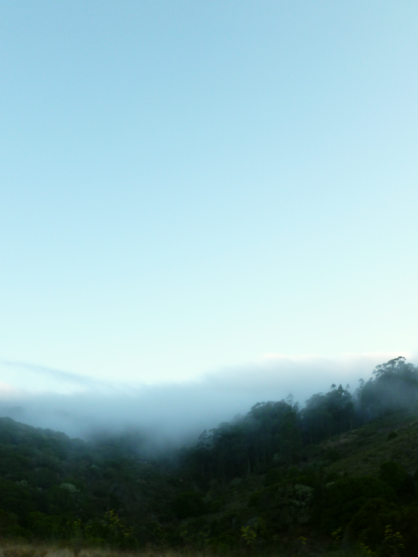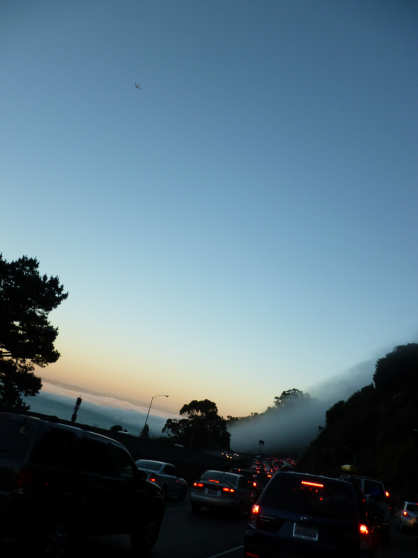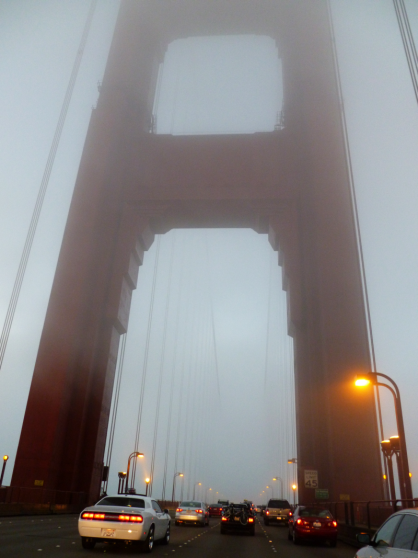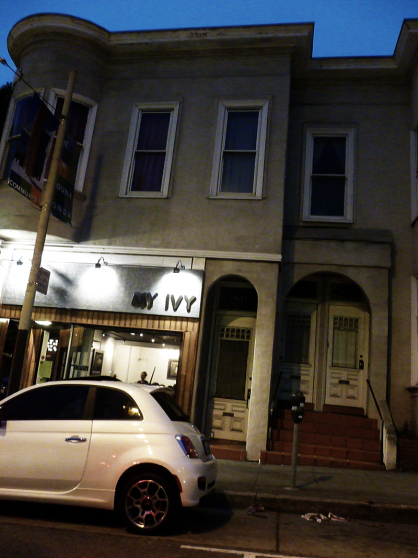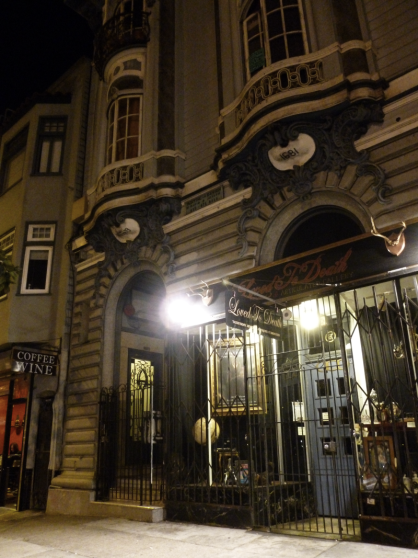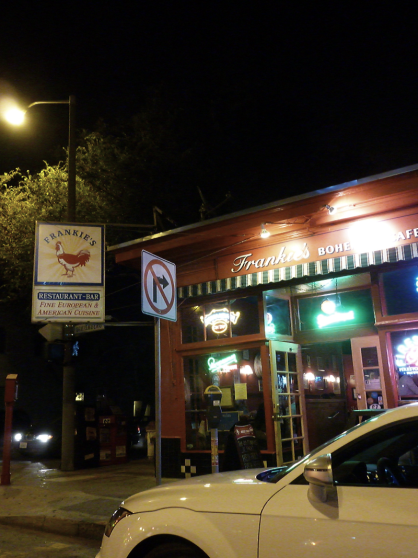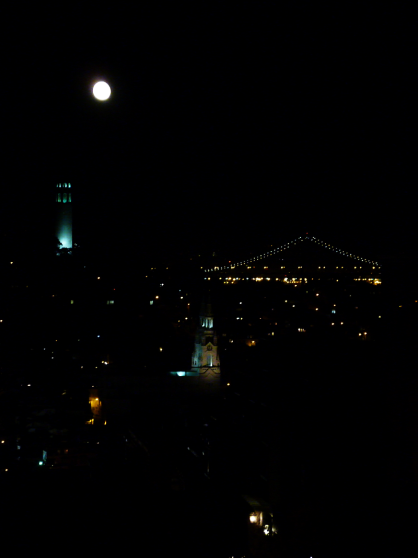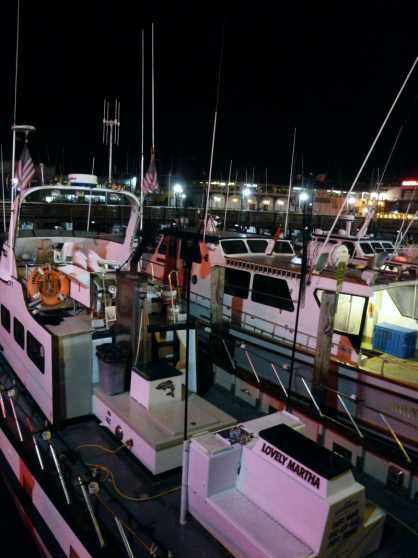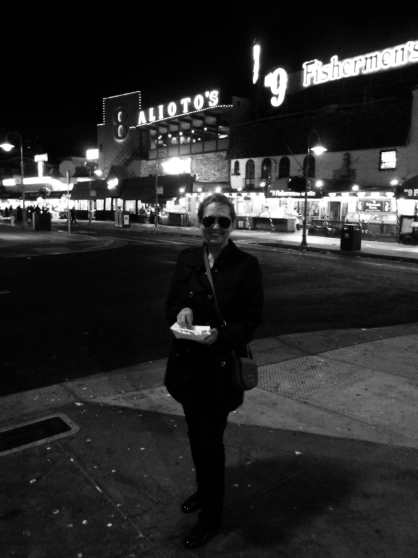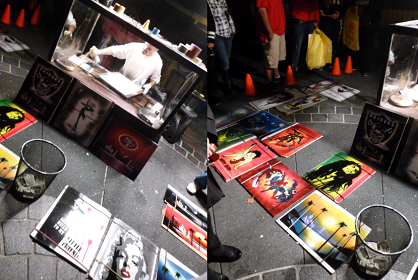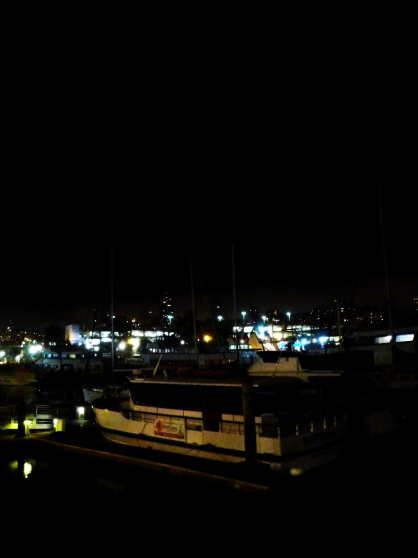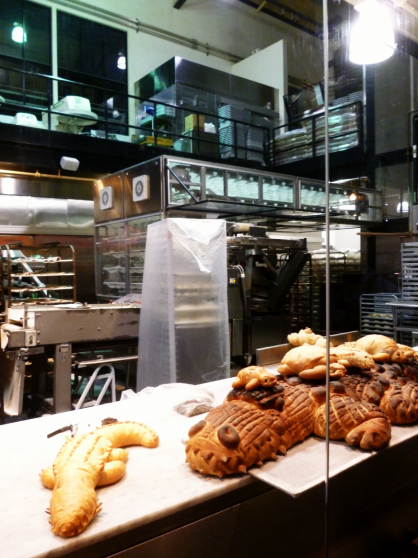 Outfit details: Dress - Felina & Dandall / won in giveaway. Necklace - InPink / purchased with gift card. Sunnies - Marc Jacobs. Bracelet - Ann Taylor. Socks - Urban Outfitters. Booties - Target.



Aunt Eva and I stopped in Sausalito, a cute little beach town, on our way to the Golden Gate Bridge. Even though I've been told that it's chilly in that area, I still wasn't quite prepared; as you can see, I was one of few people not wearing pants. Fortunately, my aunt let me borrow a cardigan that just fit.
As we got closer to San Francisco, the weather became even more gloomy, foggy and dark. It was a little creepy, but in a good way -- there's just something so magical about a city when the sun has disappeared. I felt like the clouds knew I was coming and gathered around just for me. After moving from Michigan to LA, I started to miss days like that. I never thought I would...
But I'm back now -- in my messy apartment, enjoying the cute sound of my two roommates laughing, getting ready for another night's sleep before another day of work, with three fans on because it's still 90 degrees at night and we don't have central air. And, though I love visiting other cities, that saying is true: there's no place like home.