(Today's post comes from Jessica of The Jessica L Blog! This little lady has become one of my favorite friends in the blogging world, and I'm so lucky to have spent time with her in person as well. If you're interested in guest posting, please email me: theloudermouth AT gmail DOT com)
Hello Loudmouth Lifestyle lovers! I'm here taking up a lot of valuable space on Steph's blog because, well, she asked me to, and because I'm very passionate about what I am about to share with you. Actually, both Steph and I are quite passionate about this subject, and that is FOOD! Steph may have been a bit shocked at how much I actually ate when she first met me. While I try to eat healthy 60% of the time, I also shamelessly admit that I reserve the other 40% of my diet for food that really makes me happy about being alive! I take pride in knowing where all the good places are to eat, and I definitely don't discriminate. I happen to like anything that tastes good, whether the food is vegan, vegetarian, meat-based, Indian, Greek, Chinese, Lebanese- you name it. I consider myself to be quite the cultured foodie and am always eager to try new places to eat. Here are some of my favorite eateries and dishes from my adopted home town,
San Diego
....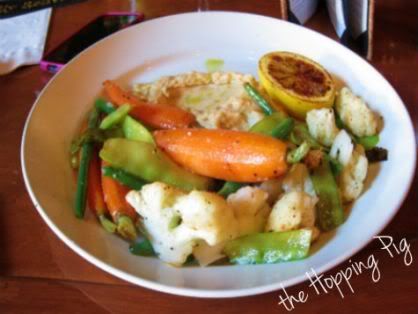 This vegetable platter from the
Hopping Pig
located in the historic Gaslamp Quarter of downtown San Diego is buttery, light, and filling! It comes with a hummus dip that is of a flavor I cannot quite figure out. But why would it matter? I'm still going to eat it and enjoy it while my hubby drinks his specialty craft brewskies. This is certainly a place where a foodie and beer snob would be able to mingle and socialize with locals and friends.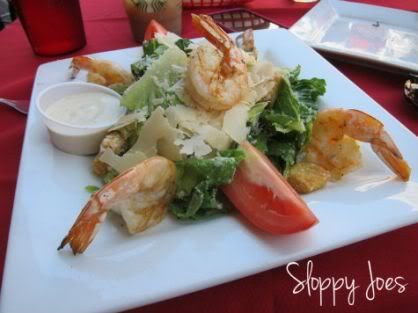 I love a Cesar salad, especially this grilled shrimp version from
Sloppy Joes
, also located on 5th Avenue in the Gaslamp District. I have yet to try the other dishes on their menu, and I am certainly up for the challenge!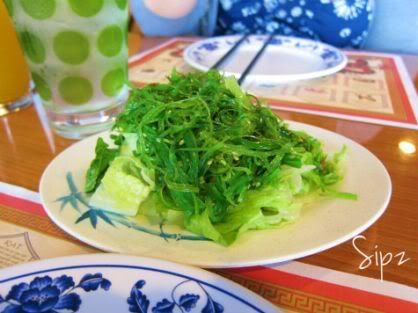 Sipz
is a vegan restaurant located in Kearney Mesa. I love the vegan pho and this seaweed salad. It's really hard not to like seaweed salad from most places. I'm particularly looking forward to Steph's next trip to San Diego because I plan to take her here. I'm hoping she'll feel the same way about the food like I do!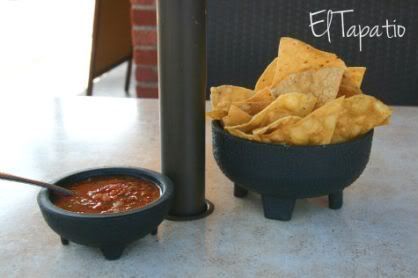 My hands-down favorite chips and salsa duo comes from
El Tapatio
, a local Mexican eatery in Imperial Beach. Inexpensive and frequented mostly by the small beach city's locals, this joint is a diamond in the rough. Due to it's less popular location, it's never crowded and there is never a wait. And the food is awesome. Which makes me one of their biggest, unbeknownst to them, fan. But in a healthy, non-creepy way.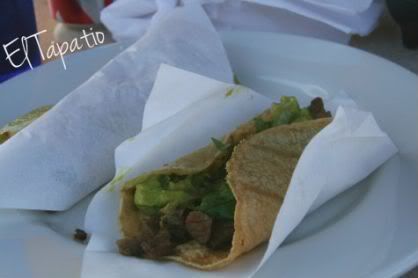 Okay, so this carne asada taco is the reason why I rave about El Tapatio. Actually, the chicken tortilla soup is another reason why I rave about El Tap as well. I always order the #12 which is the 3-carne-asada-tacos-rice-and-beans combo plate. I love it. I live for it. It's my fav! And the hubby happens to love the food here as well. Although, he favors the California burrito, and who can blame him? With carne asada steak strips, french fries, cheese, and sour cream stuffed into a large wrapped flour tortilla, this is a bonafide "man's man" burrito. Not sure what that makes me, but I happen to like it too. But only every once in a while because after I eat an entire CA burrito I feel like curling up and taking a nap.
So if you're ever in the San Diego area and need some tips on where to eat,
give me a holler
and I'd be more than excited to point your taste buds in the right direction. I feel like that might be my special calling in life. HUGS!