(Today's post comes from Charisma of Charismatic Concepts! Not only is she a regular sponsor of mine, but she's become a friend as well. I always love reading about where other bloggers live, so she's here to introduce her city! If you're interested in guest posting, please email me: theloudermouth AT gmail DOT com)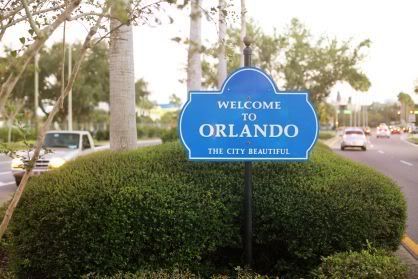 The Land of the Mouse
When most people decide to visit Orlando, Florida they have one thing on their mind: Disney World. Most people can't imagine taking a trip to Orlando without visiting this world famous destination. Trips to other theme parks such as Universal and Sea World are normally on their list of things to do as well. As an Orlando native, I absolutely love theme parks but I also know that Orlando has a lot more to offer than thrill rides and character meet and greets.
Downtown Orlando
If you love music, art, comedy, shopping, and culture, downtown Orlando is the place to be. Just recently, the Amway Center was built in downtown Orlando. This arena is home to the Orlando Magic and hosted the 2012 NBA All Star Game. This venue also attracts pop stars like Lady Gaga, Britney Spears, and Pink. Concert venues such as the Social and the Beecham are perfect for seeing artists like Ingrid Michealson and Regina Specktor. These venues are much smaller and way more intimate. In addition to the Amway Center, the Social, and the Beecham, you can also visit Sak Comedy Lab. Sak is the local improv venue that Wayne Brady started performing in. It is impossible to watch a show at Sak without hysterically laughing and quoting it for days.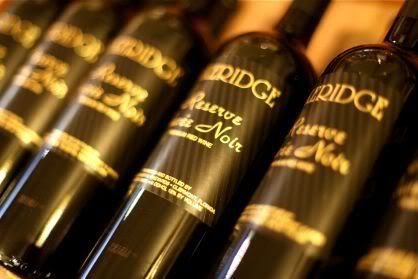 Lakeridge Winery and Vineyard
I had the pleasure of recently visiting a gorgeous vineyard right here in Central Florida. I have lived here my whole life and yet had no idea that such a beautiful place was right down the street. In addition to feeling like you are being transported to Italy, Lakeridge Winery and Vineyard is known for having daily tours, wine tastings, and grape stomping.
Theatre
There are quite a few fantastic theaters in Orlando. One of my favorites is the Orlando Shakespeare Theatre. Not only do they perform many of my favorite classics, they also develop brand new productions. You can also check out the Mad Cow Theatre, the Garden Theatre and the new Dr. Phillips Center for the Performing Arts.
Museums
There are a lot of different museums in the Orlando area. A few of my favorites are the Science Center, the History Museum, and. the Orlando Museum of Art. The Science Center has some fun current events such as a Star Wars exhibit, an exhibit for children to understand the inter workings of a city, and an exhibit full of experiments to try at home. They also have a Cinedome where you can lay back and watch amazing documentaries while feeling like you are actually a part of the action. The History Museum allows you to step back in time and learn about an Orlando that existed before Disney. The art museum has a unique collection that celebrates the history and culture of Central Florida.
Parks and Lakes
Last but certainly not least, Central Florida is home to a slew of local parks and gardens, including Cypress Groves, Cranes Roost, Turkey Lake, Rock Springs, and Harry P. Leu. Not only are these parks beautiful, they are extremely economical as well. Many of them are free and the ones that are not are only about $3. Visiting one of these parks is the perfect way to see the real Central Florida and give your wallet a break after hitting the theme parks.